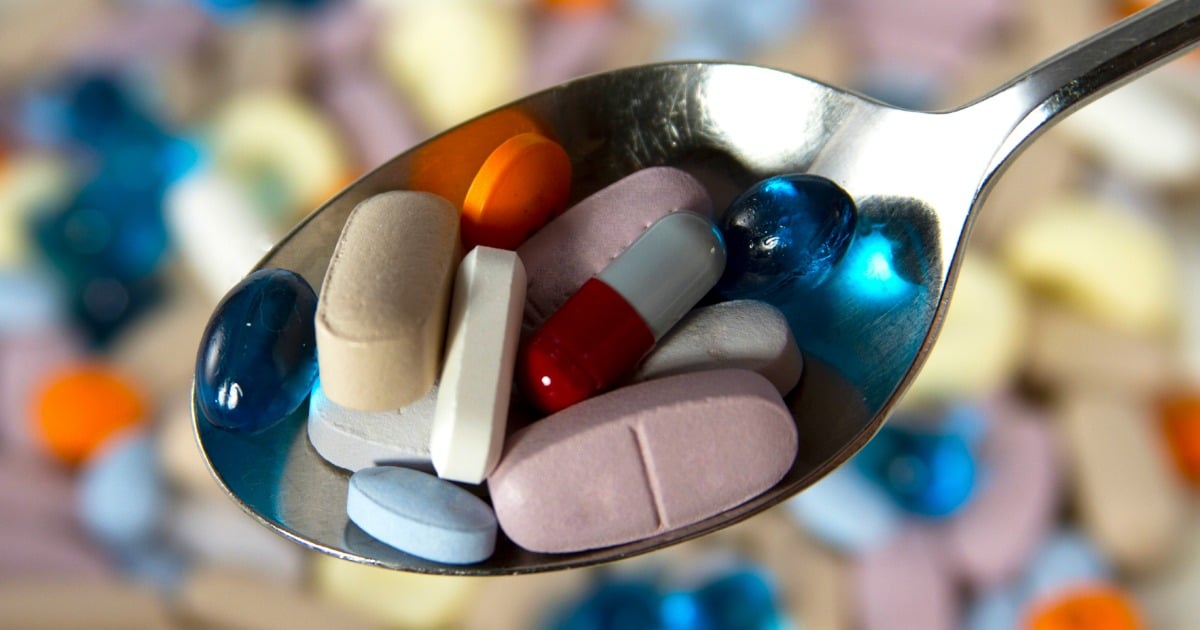 By James Bullen
Whether it's fish oil for heart health, cranberry for urinary tract infections or echinacea for a cold, the market for supplements is growing.
More than 60 per cent of all Australians use some type of supplement and the Australian complementary medicine industry reportedly generated $4.7 billion in revenue in 2016, up from $3.5 billion in 2014.
An investigation on tonight's Four Corners focuses on the role chemists play in the selling and promotion of supplements. It highlights concerns from many in the medical profession that chemists are lending a halo effect to treatments for which there is often little evidence of effectiveness, and question marks over safety.
Vitamins are the most commonly consumed supplements, but herbal medicines derived from plants are also popular.
Many of us use supplements as a companion to drugs we're prescribed by our doctors, while some of us turn to them because we're dissatisfied with conventional medicines and treatments.
One of the main concerns regarding these complementary medicines is that they aren't tested and regulated to the same level as prescription drugs, said Sarah Spagnardi, a pharmacist with NPS MedicineWise.
"You really don't know what's in it and whether you're getting what you pay for," Ms Spagnardi said.
As well, supplements can interact with other medicines in unforeseen ways and it's hard to know what you're getting when you buy supplements online.
So, what's the evidence supporting the use of Australia's most popular supplements?
Calcium and vitamin D.
Many of us take calcium to prevent osteoporosis, but is there any evidence it helps?
Early studies in the 1970s and 80s were promising, but a more recent meta-analysis has shown no evidence to support the need for calcium supplements for the average Australian.
"It certainly seemed logical that taking calcium and vitamin D might strengthen bones, and there were some studies that suggested that," adjunct associate professor with Monash University's School of Public Health, Dr Ken Harvey, said.
"But for the average Australian, no — they've been overhyped and overpromoted. The message is that getting your calcium from dairy food is appropriate and getting your vitamin D from the sun is all you need unless you're in special circumstances."
Dr Harvey said exceptions to that rule included those who eat no dairy, people who cover their bodies for religious reasons, and those who often remain inside for days or weeks at a time with little physical activity, like some people in nursing homes.
The confusing mix of evidence around calcium and vitamin D – as well as many of the other complementary medicines on this list – is a symptom of the way scientific research has been done in the medical field, according to Dr Harvey.