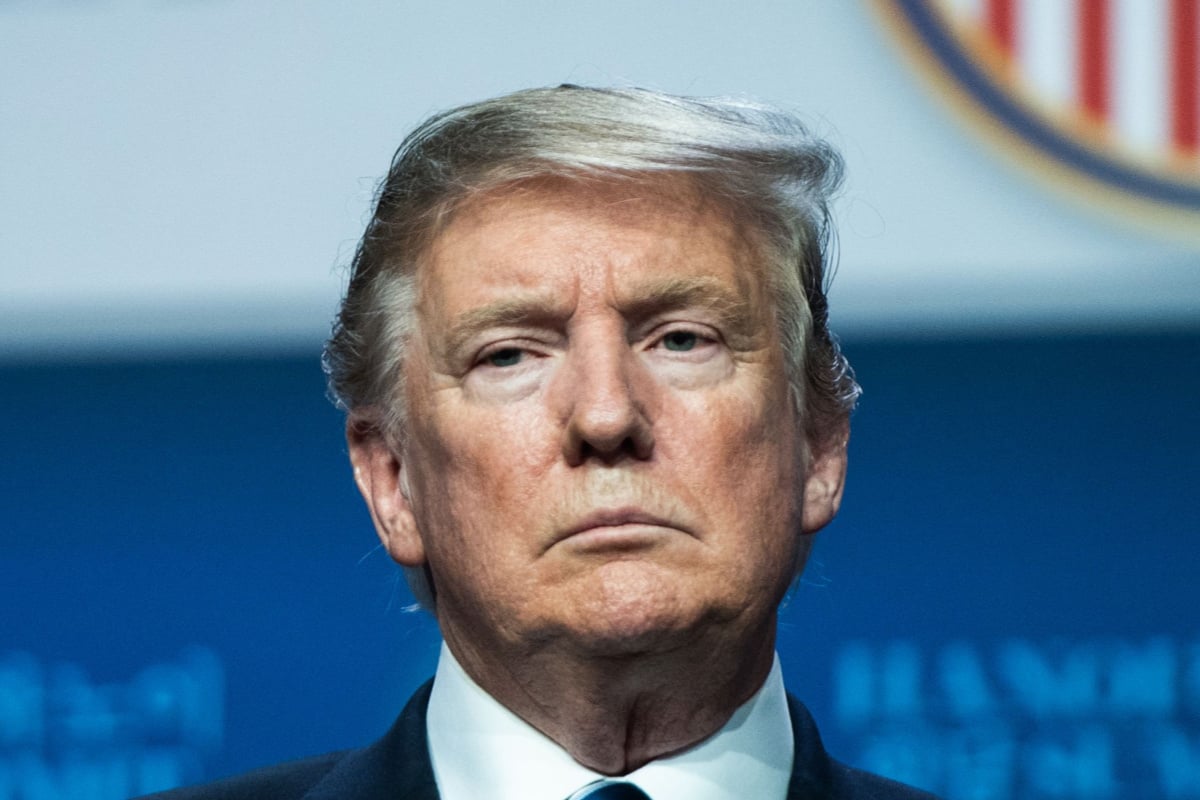 The past three days in US politics have been very difficult – and ugly.
President Donald Trump chose to exploit divisions inside the Democratic Party in the House of Representatives – generational and ideological – by attacking four new women members of Congress, denying their status as Americans and their legitimacy to serve in Congress. They are women of colour and, yes, they are from the far left of the Democratic Party. They have pushed hard against their leaders.
But Trump's vicious, racist attacks on them have in fact solved the unity problem among the Democrats: they are today (re)united against Trump.
You can draw a straight line from Trump's birther attacks on Obama, to his "Mexican rapists" attack when he announced his run for the presidency, to his Muslim immigration ban, to equivocating over Nazis marching in Charlottesville, to sending troops to the US-Mexico border, to shutting down the government, to declaring a national emergency, to what he is doing today.
And his attacks on these lawmakers is based on a lie: three of the congresswomen were born in America. One is an immigrant, now a citizen, and as American as any citizen – just like Trump's wife.
So interesting to see "Progressive" Democrat Congresswomen, who originally came from countries whose governments are a complete and total catastrophe, the worst, most corrupt and inept anywhere in the world (if they even have a functioning government at all), now loudly……

— Donald J. Trump (@realDonaldTrump) July 14, 2019
I worked in the House of Representatives for ten years. I learned early that you do not impugn – you have no right to impugn – the legitimacy of an elected member of Congress. Only the voters can do that.
Other presidents have been racist. Lyndon Johnson worked with the southern segregationists. Nixon railed in private against Jews. But none have spoken so openly, so publicly, without shame or remorse for these sentiments. So this is new territory.
And this is unlike Charlottesville, where there was vocal and visible pushback from Republicans on Trump giving an amber light to the Nazis in the streets. This is how much the political culture and norms have corroded over the past two years.
The Democrats chose to fight back by bringing a resolution condemning Trump for his remarks to the House of Representatives floor. Historians are still scurrying, but it appears this is unprecedented – the house has never in its history, which dates to the 1790s, voted to condemn a president's remarks. (The Senate censured President Andrew Jackson over banking issues in 1834.)