Hollywood icon Meryl Streep has been widely praised for her moving acceptance speech at the 2017 Golden Globes ceremony, except of course by its subject, US president-elect Donald Trump.
Thin skin on full display, the Republican lashed out at the 67-year-old actress via his favourite medium of communication last night, Twitter, labelling her "over-rated".
He then doubled down on his denial that he mocked a journalist's disability during his election campaign, which Streep made reference to in her speech.
While Streep never actually named Trump — she didn't have to — she made a clear reference to his November 2015 attack on New York Times reporter Serge Kovaleski.
"It was that moment when the person asking to sit in the most respected seat in the country imitated a disabled reporter; someone he outranked in privilege, power and the capacity to fight back," she said while accepting the prestigious Cecil B. DeMille award.
"It kind of broke my heart when I saw it, and I still can't get it out of my head because it wasn't in a movie, it was real life."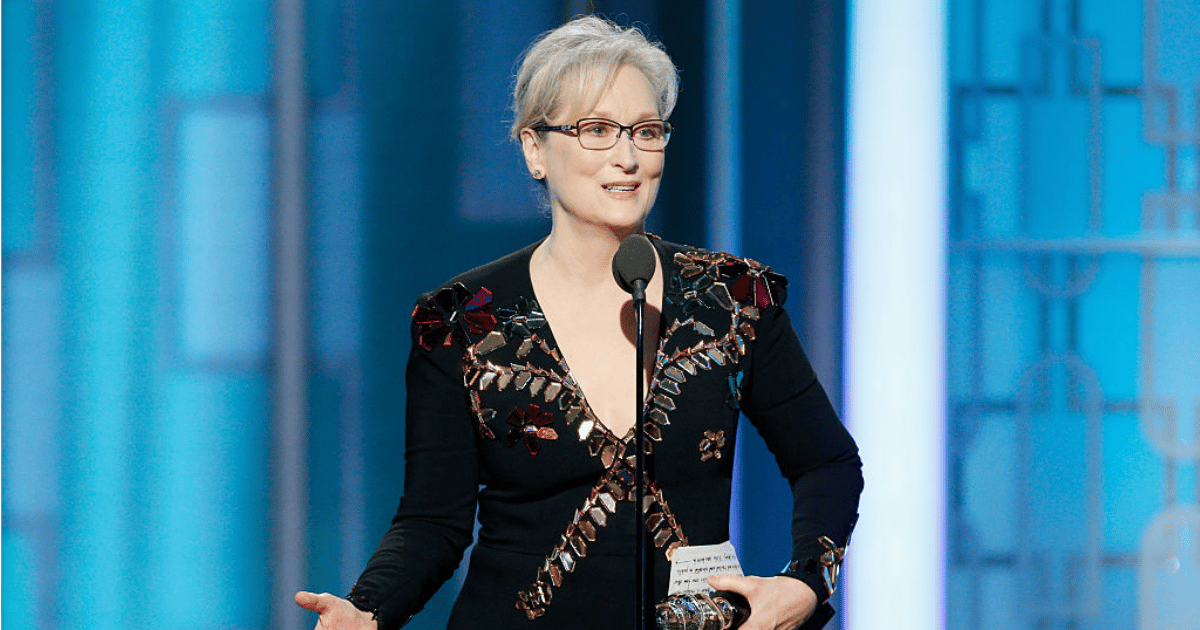 Kovaleski is an award-winning journalist who suffers from a congenital condition, which affects his joints, and thus his movements.
After he disputed Trump's claim that Muslims in New Jersey celebrated in the wake of the September 11 terror attacks, the businessman-turned-politician turned on him.
During a campaign speech in South Carolina Trump flailed his arms, appearing to mimic Kovaleski.
You can watch the whole thing here (post continues after video): 
"Now, the poor guy — you've got to see this guy, 'Ah, I don't know what I said! I don't remember!'," he said, gesticulating wildly.
He later said he'd never met the reporter, but according Kovaleski, the pair "were on a first-name basis for years".
Now, Trump might have one of the "all-time great memories" (by his own admission) but he also seems to have forgotten that last year he named Streep amongst his favourite actresses, so...