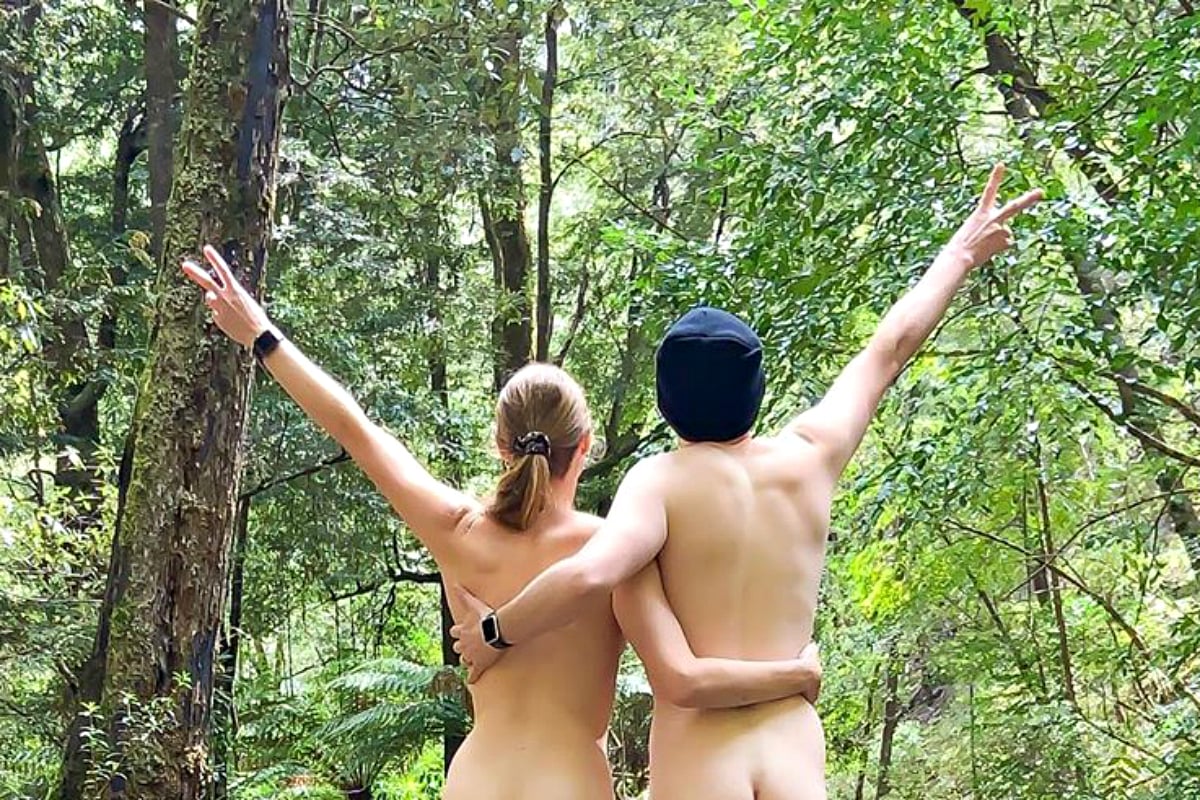 Ah, 2019. It's been the year of the micro bikinis, crotchless festival pants, and butthole sunning, and now it all makes sense.
According to research from Eventbrite, nude events across Australia have increased by 265 per cent in the past four years, meaning there's never been a more socially accepted time to embrace your birthday suit.
Speaking to Mamamia's daily news podcast, The Quicky, the founder of Get Naked Australia, Brendan Jones, answered many of the things we've always wondered about being a nudist. And there were a lot.
Here's a concise list of everything we learnt.
Team Mamamia confess: The worst things housemates do. Post continues below.
First up… why???
According to Brendan, going nude around other people is great for increasing self-confidence, while also saying 'no' to social stigma.
"Self-confidence is I think the biggest one," says Brendan.
"If you imagine how many people generally see you naked, you might see your family growing up, and then maybe your partner. So that leaves a lot of insecurities. Whereas if you are naked with a bunch of other people, generally – if they're the right people – no one looks at you.
"They just see you as a normal human, and all those insecurities about being judged just go out the window."
It also puts everyone on a "level playing field", socially speaking.
"If someone dresses in high-end clothing, or designer stuff, you naturally put them as though they're somebody important. But if no one's wearing clothes, then we're all on the same playing field," Brendan continues.
"So it does remove that that social stigma."
 

View this post on Instagram