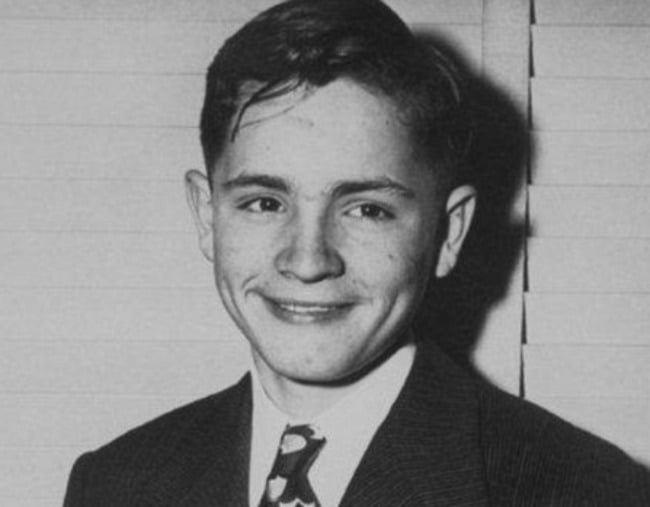 You might think you do not know his story, but you do. 
Kathleen Maddox came from a family of religious fanatics. If her father so much as put a hand on her mother's knee, Kathleen's grandmother would swiftly reprimand the "vulgar" display of affection.
The young woman from Ohio lived a life full of 'nos'. "No Kathleen, that dress is too short. Braid you hair, don't comb it like some hussy. No you can't go to the school dance, we are going to church," her grandmother would insist.
With fair hair, and deep brown eyes that produced an intense yet somewhat beautiful stare, Kathleen made the decision at 15 to abandon her life punctuated by "a never-ending list of denials". She followed through on the threat so many teenagers have made, and ran away from home. She never returned.
Less than a year later, Kathleen fell pregnant to a man she knew only as 'Colonel'.
The 16-year-old, who had thought very little if at all about the prospect of having children, gave birth to her son in Cincinnati General Hospital, surrounded only by disapproving nurses.
Colonel was not at the birth, and Kathleen made the decision not to list him on the newborn's birth certificate.
When nurses handed Kathleen the paperwork, she stared blankly at the box that required she write down a name for her baby.
After a few moments, she returned the document.
It simply read, 'No Name'.
To this day, his birth certificate reads 'No Name Maddox'.