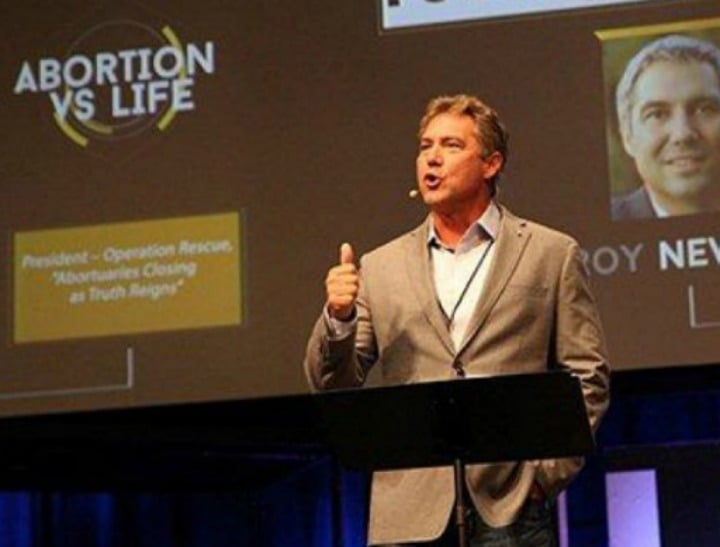 By JAMES GLENDAY
American anti-abortion activist Troy Newman has been detained at Melbourne Airport, after travelling to Australia even though his visa had been cancelled.
Mr Newman, who has questioned why doctors who abort babies are not executed, had his visa cancelled by the Immigration Department yesterday and was stopped from getting on a flight in Denver.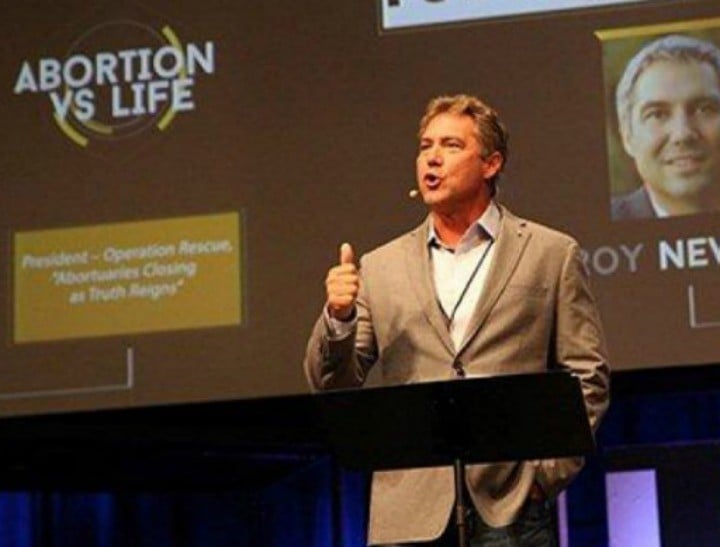 But the ABC understands he flew on a United Airlines flight, and a spokeswoman for Immigration Minister Peter Dutton said the airline now faces a fine for carriage of a person who does not hold a valid visa.
"Since Mr Newman-Mariotti does not hold a visa, he is unable to enter Australia and remains in the presence of ABF (Australian Border Force) officials at the Melbourne Airport pending his removal," the spokeswoman said.
In a bid to avoid deportation, lawyers representing Newman launched an appeal to the High Court, which will be heard on Friday afternoon.
Mr Newman is the head of anti-abortion organisation Operation Rescue and was due to speak at events run by the group Right to Life Australia around Australia.
He said the revocation of his visa yesterday was "based on a pile of lies, including the idea that I promote violence".
"My 25-year history of peaceful, prayerful action speaks for itself," he said.
"Please pray that we can get past immigration so the truth can be told throughout Australia."
Operation Rescue said it was shocked by the way Mr Newman had been treated by the Government and claimed his comments have been deliberately taken out of context.
"Troy's unjust treatment by the Australian Government is based on a pack of bold-faced lies about his character. This makes him a political prisoner," Cheryl Sullenger, a senior policy adviser for Operation Rescue, said in a statement.