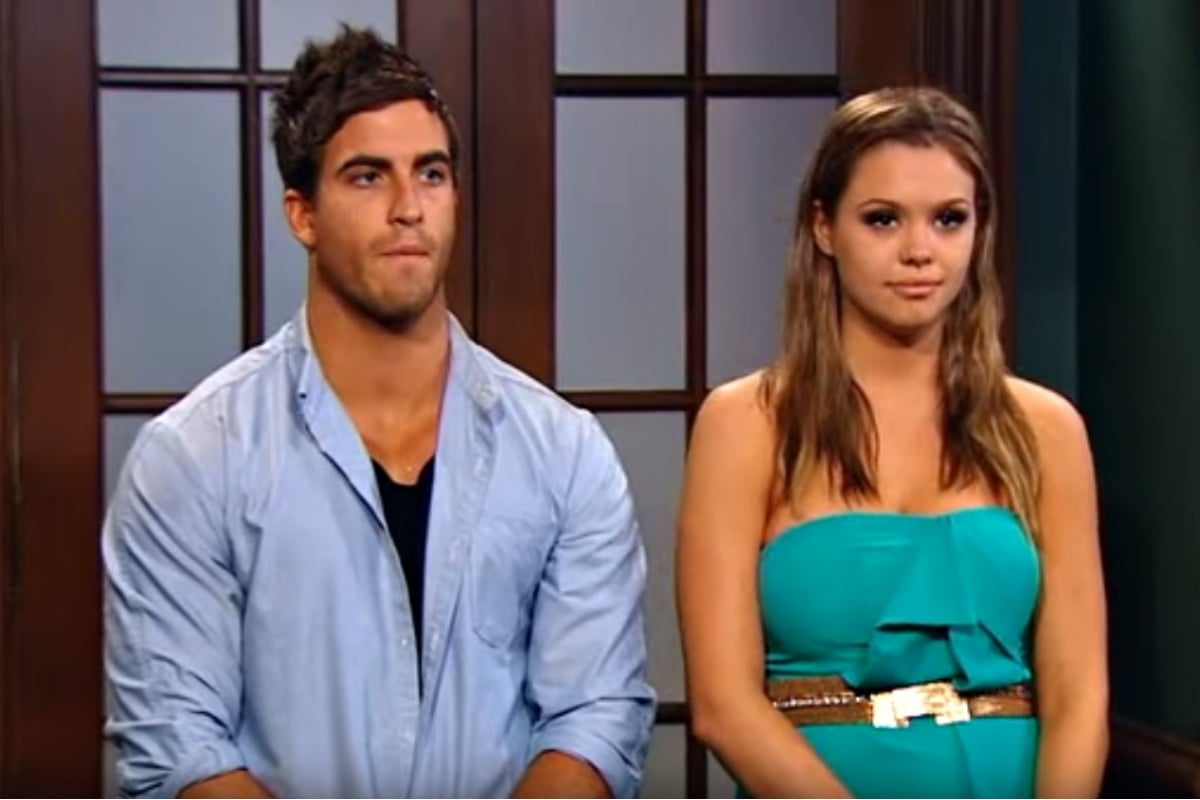 Beauty And The Geek was never really meant to be a dating show. But in 2011, while filming season 3, Troy Thompson and Mackenzie Smits fell for each other and got engaged during filming. It was a relationship that lasted for years.
"She was pretty much my first love," Thompson tells Mamamia.
Side note… listen to ex Bachelorette Sophie Monk, talk to Mamamia about love. Post continues below.

Thompson was the first male "beauty" to be paired with a female "geek" on the show, while all the other teams were male "geeks" and female "beauties". He was asked to audition after being spotted in a swimwear ad on a bus.
At the time, he was working as a mail boy and also taking jobs as a model and topless waiter.
He says he bonded with the male "geeks" on his season.
"I was putting them through little gym sessions outside and they were teaching me how to play the guitar and telling me about Warcraft and chess and those sort of things," he remembers. "Those guys were amazing. I'm still in touch with a few of them now."
Thompson says he had romances with two "beauties" on the show, first Sarah and then Mackenzie.
"It's so embarrassing when you look back at it," he admits. "I liked hanging out with Sarah. Then Mackenzie came into the picture. You're so young, your hormones are crazy and there are all these beautiful girls. So you don't know what you want. Mackenzie was always more my type."
Thompson and Smits got engaged while their season was still filming.