Before November 2014 if you met me, what you would've seen was  a wife to my loving husband Kirk, and busy mother of two beautiful children, Jasmine and AJ. My day-to-day was juggling my amazing family and managing my Sports Medicine business, where I worked as an Osteopath and Exercise Physiologist.
On the 28th November 2014, that all changed.
I was diagnosed with stage IV lung cancer at 32 years of age. At the time, my daughter was three years of age and my son was only four months old. Having always led an active lifestyle, never smoked a cigarette in my life and working in allied health, the diagnosis definitely came as a massive shock.
The day I was diagnosed was the day the disease nearly claimed my life.
It started when I was pregnant, and had difficulties breathing. Initially, I was prescribed asthma inhalers, but after multiple visits to my GP and minimal relief from the inhaler, at 38 weeks gestation I was referred for a chest X-ray. The results were all clear, and I was told there was a simple solution; once I have the baby my symptoms would disappear.
The initial period after giving birth was really difficult, as I was trying to juggle an unsettled newborn, a toddler craving attention as well as continuing to manage my business. Naturally, I blamed my fatigue and difficulty breathing on the hectic lifestyle. However as my symptoms continued, I just knew something was 'not quite right' and within a short space of time, my situation became a lot more complex.
I remember sitting at home watching my daughter play with her baby brother, I was exhausted and gasping for air with each breath as well as feeling a stabbing pain in the right side of my rib cage, so I made another appointment with my GP. As I was getting my children into the car for that appointment, I coughed up blood.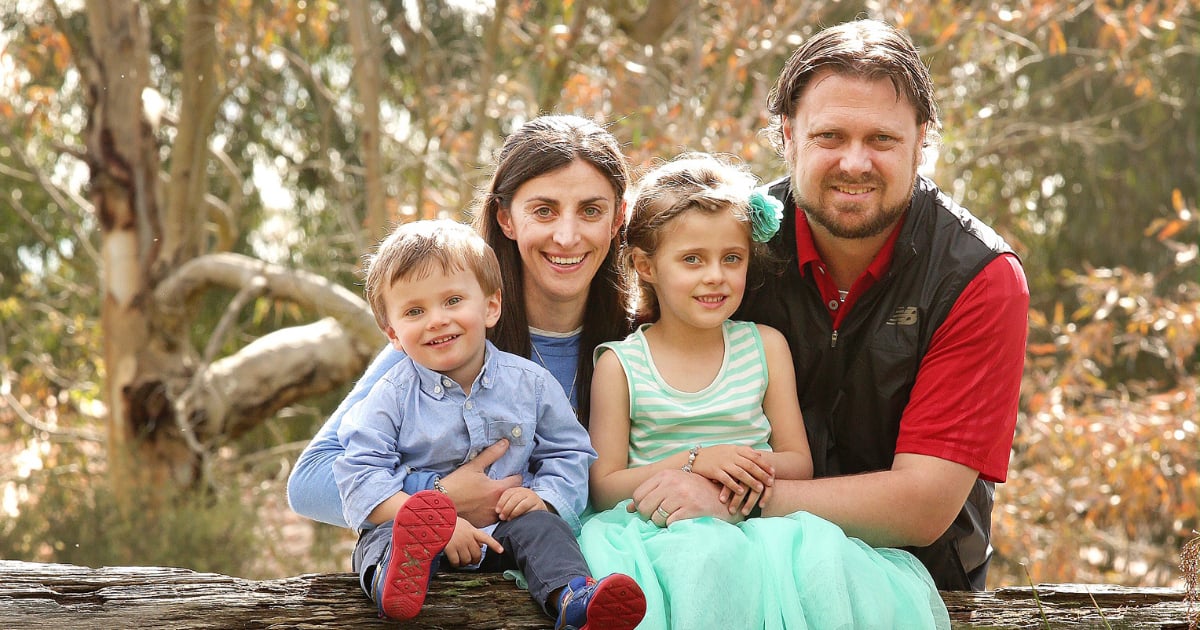 My GP sent me straight to hospital where some tests were performed, which initially indicated bronchitis, but when I continued to cough up blood for three days continuously, my doctor recommend further tests, which finally confirmed the real reason for my symptoms – a tumour in my right lung which was wrapped around and strangling my one my heart's main arteries. By this stage, I needed emergency surgery to stop the bleeding in my lungs and I was told there was no guarantee this would be successful. Thankfully, it was.
Whilst I was lucky to have survived, further tests and examination in hospital soon after revealed the lung cancer had already spread to eight different locations in my body, and it was then I was told there was no cure.
Initially I felt numb and then the emotions began to snowball. The panic set in followed by feelings of helplessness, fear and confusion all rolled into one. My life as I once knew it was totally falling apart and the fear of losing my life was devastating. I was scared for Kirk and my children.