In the latest update to the most bizarre missing person's case police have seen in decades, The Goulburn Post has reported that a man discovered a "catatonic" Riana Tromp in the back of his ute.
Riana Tromp is the daughter of Mark and Jacoba Tromp, who set off on a family holiday, along with their two other children, on August 29.
In the days since, the two other children (all adults) have returned home, while their mother was found wandering around in a "dazed and confused state." Her husband, Mark Tromp, remains missing.
29 year old Riana was found in the back of Keith Whittaker's ute in Goulburn on Tuesday morning after he pulled into a petrol station. After returning to his car and setting off again he felt a kick in the back of his seat and discovered Riana in the back.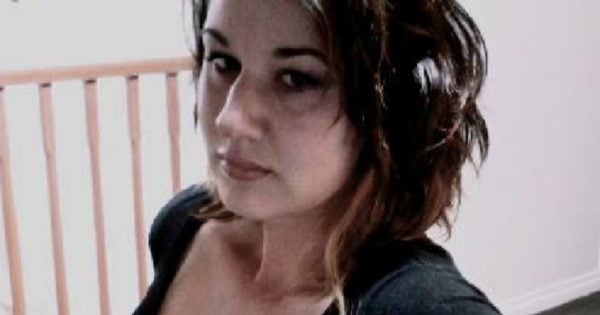 "I filled up with petrol and drove off on my way to Canberra for a doctor's appointment," he told the Goulburn Post.
"I got to Lake George when I felt a kick to the back of my seat."
"I turned around and saw two legs stretched across the back between my seat and the floor. She was lying on the floor.
"I got an extreme shock. I pulled over in a rest area.
"About 20 minutes later the young woman sat up and was staring straight ahead. I asked her who she was and if she was all right? She did not know her name and had no idea where she was.
"I asked her if she needed any water or anything or was in any way injured and she said no.
"Then I called the police. Until the police arrived, she mostly sat and stared straight ahead as if she was catatonic. They arrived about an hour later and took her back to Goulburn Police Station.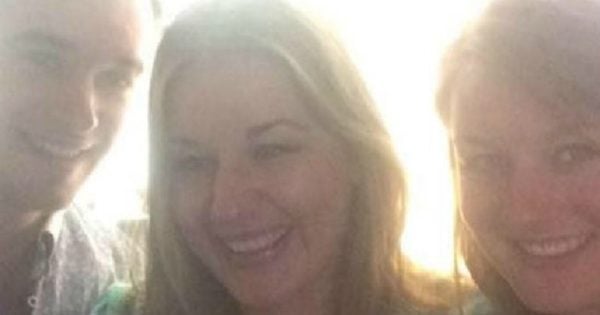 "She was a well-dressed young woman and she offered to give me $50 for my trouble, but I said no thanks. I was just glad to help her."
Police have confirmed it was Riana Tromp in the car, and that she had earlier driven to Goulburn with her sister Ella from Jenolan Caves, where the family had visited. At this point, Riana left and entered Keith Whittaker's car, while Ella kept driving.
Police say Riana is in the care of mental health services in Goulburn.
Police have also confirmed to the Goulburn Post that her father, Mark, has been spotted near Bega.
You can read the full background story here. 
Mum Jacoba, 53, is believed to be in a mental health facility today, having spent most of Thursday being treated in a hospital in Yass, north of the ACT. It's believed she arrived in the area by public transport, which she caught alone from Wangaratta.
Police have spoken with her briefly, but are treading lightly out of concern for her mental health.
Police have said it's one of the most bizarre cases they've seen in decades.
A Victorian family of five embark on a holiday, without phones, bank cards or any real destination, only to suddenly separate in rural NSW.
Speaking on The Today Show this morning, one of the Tromp children, 25-year-old Mitchell, said it's been "tough times" since his parents vanished.
"It's nothing I've ever been dealt with before, but I've had a lot of family support around me lately," he said. "Hopefully some good comes out of this and my Dad will come home, safe and well."
When questioned why his father, 51, is on the run, Mitchell responded: "He's scared that people are after him. He's not in a good state of mind."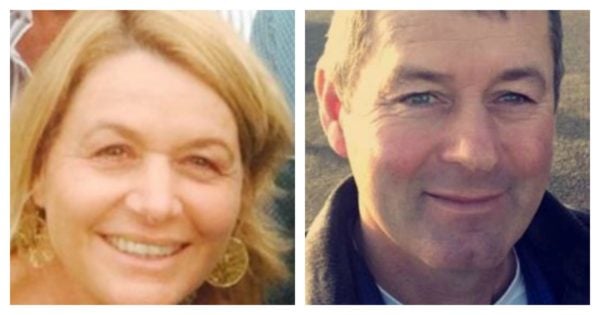 Police confirmed last night that the couple were paranoid and in fear of their lives.
Mitchell told media this morning that his mother would occasionally suffer stress, but never to the level he witnessed in the lead up to the trip.
"It was a build-up of different, normal every day events, just pressure and it slowly got worse as the days went by," he told reporters, according to Fairfax Media.
"The best way to describe it is like a movie. I've never seen anyone act like this or conduct themselves in this way.
At a media conference on Thursday afternoon, Sergeant Mark Knight described the situation as a "very unusual case" and the most bizarre he'd seen in 30 years policing, reports The Sydney Morning Herald.
"When I see them, I'll sit them down and ask: 'What the hell happened there?'"