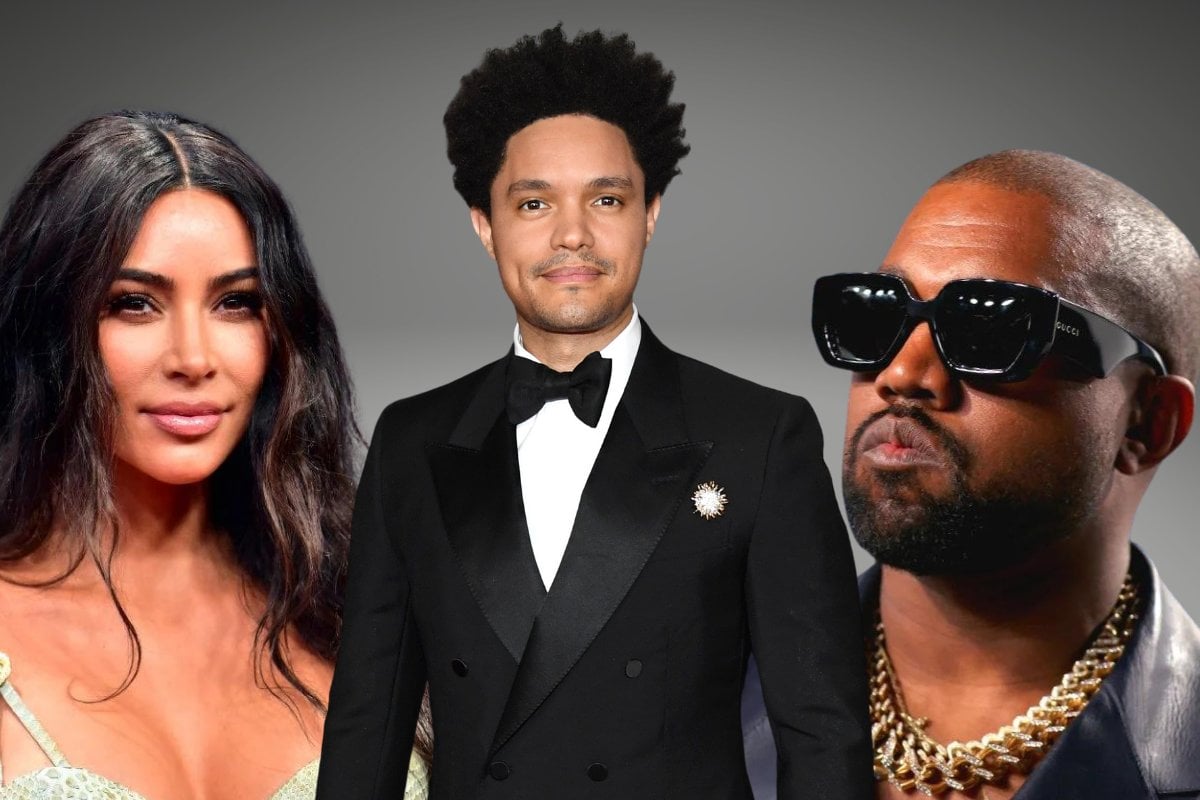 This post deals with violence and harassment against women and could be triggering for some readers.
In recent months, Kanye West has undergone a campaign of prolonged, public harassment against his ex-wife Kim Kardashian. 
We have seen him share personal text messages, belittle Kardashian's parenting, outwardly threaten her new partner Pete Davidson, and manipulate and intimidate her in whatever way he can. As Kardashian said herself: "Divorce is difficult enough on our children and Kanye's obsession with trying to control and manipulate our situation so negatively and publicly is only causing further pain for all."
To watch this behaviour has been uncomfortable to say the least, especially with the context of West's mental health. But it has also been packaged as tabloid fodder, a "dramatic" ending to a celebrity relationship. 
As South African comedian Trevor Noah pointed out this week, this story transcends entertainment gossip. There's a larger conversation to be had. And it has everything to do with violence against women. And for Noah, it's personal.
Watch part of Trevor Noah's monologue on this topic here. Post continues below.
Video via CTV Comedy Channel. 
Raised in Johannesburg South Africa throughout his childhood, Noah witnessed his stepfather consistently abuse his mother. 
Looking back on the experience, Noah said it was demoralising to see how many people told his mum she was overreacting. To calm down. 
"I remember once we went to the police station, and they asked my mum: 'Oh but did you talk back? Is that why you're here? But what did you say to him?' I saw this as a child. You see a world where women are questioned for what is happening to them, as opposed to people questioning what is happening to them." 
And for years, those around Noah's family simply shrugged their shoulders and said "this is what happens". Only years later did Noah receive a call from his brother, telling him something bad had happened. 
"I'll never forget one day I got a call from my brother saying, 'Hey, mum has just been shot in the head. She's in the hospital now'."
Miraculously, his mother did survive the attempted murder, as the bullet missed her brain and arteries. But the stepfather - who was convicted of attempted manslaughter - ended up just being sentenced to probation.