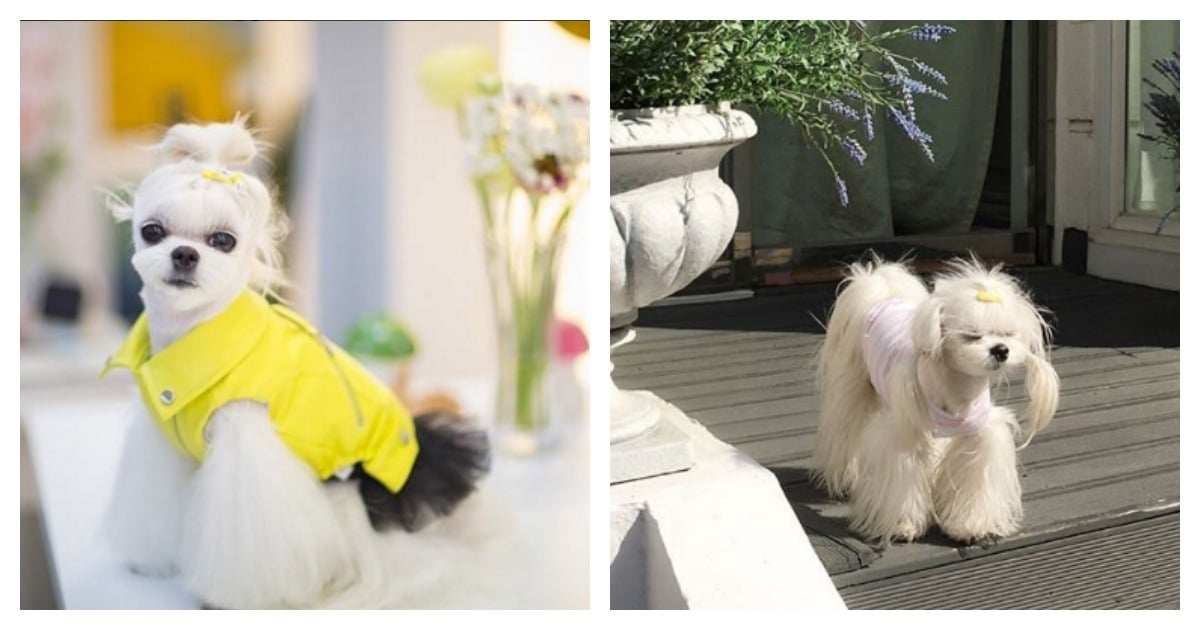 There are a couple of things that set us apart from our doggy mates. The ability to style your hair into a hipster bun used to be one of them.
Not anymore.
Meet: Miho.
Miho is a Maltese that has been causing a stir since her modelling debut on the Instagram account of Korean pet store Moelleux.
The store has 8000 followers who regularly watch, like and comment on images of its star pooch.