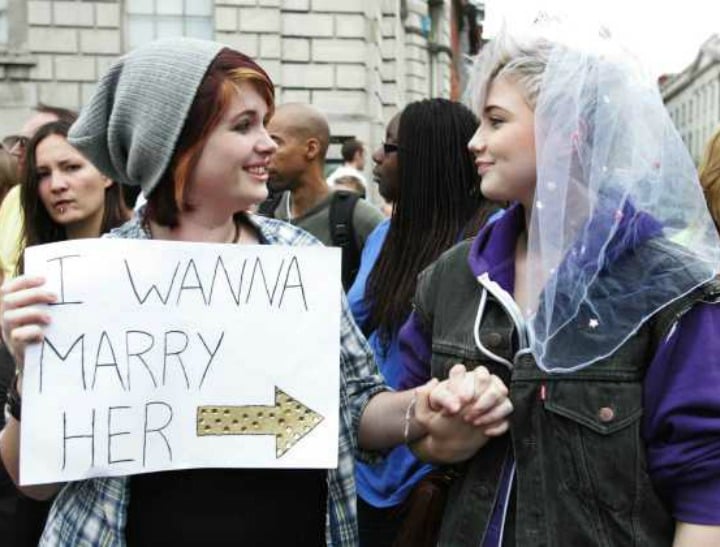 We've rounded up all the latest stories from Australia and around the world – so you don't have to go searching.

1. The Treasurer quizzed on tampons and pads.
On Last night's Q&A the Treasurer committed to asking the States to consider exempting women's sanitary products from the GST.
His undertaking followed a question from Subeta Vimalarajah a student who started a petition calling for the removal of the GST on sanitary items.
Asked on Q&A whether sanitary products were essential, Mr Hockey replied he thought they were. When then asked if this meant the 10 per cent goods and services tax should be taken off them he said, "It probably should, yes. The answer is yes."
"I am more than happy to. I need the agreement of the states. I will give you this undertaking: I will raise it with the states at the next meeting of the treasurers in July."
Watch the video: 
2. Turnbull confident of conscience vote on same-sex marriage this year.
Malcolm Turnbull is "very confident" the Liberal Party will allow a conscience vote on same-sex marriage this year.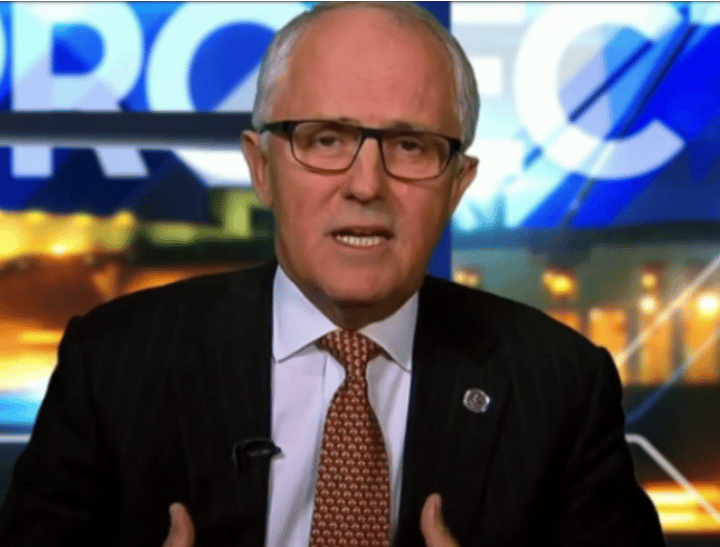 The Communications Minister told the ABC yesterday that a free vote for the Liberals was becoming "more likely all the time".
He said that with MPs voting with their conscience the legislation was "very likely to pass".
"If you think of the old Commonwealth, the dominions, they are all now supporting same-sex marriage and Australia is I suppose the odd one out," Mr Turnbull said.

3. Lindt Café Siege inquiry shows Man Haron Monis's strange life.
The inquest into the devastating events of the Sydney Siege last December have heard that in 2013 gunman Man Haron Monis tried to join two Sydney chapters of the Rebels outlaw motorcycle gang but was rejected on the grounds that  "no one liked him" as he was "weird".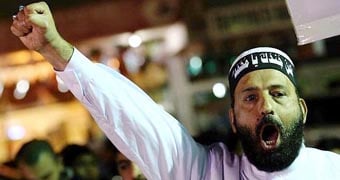 The inquest heard that in 2008 Monis became obsessed with his Islamic heritage.
He began to make his wife at the time cover her hair to comply with Islamic requirements.
In 2009 he gave a lecture in Sydney's west, in Farsi where he said,  "Your intelligence service is not working. There's criminal activity in your country"
Fairfax Media, covering the inquest say that he attended a conference hosted by controversial Islamic group Hizb ut-Tahrir in July 2011.
The inquest will examine Monis's work history and his dealings with immigration and customs officials when it resumes today.

4. Young woman's parents say the pill killed her.
A 21-year-old girl has died in the UK after taking the contraceptive pill.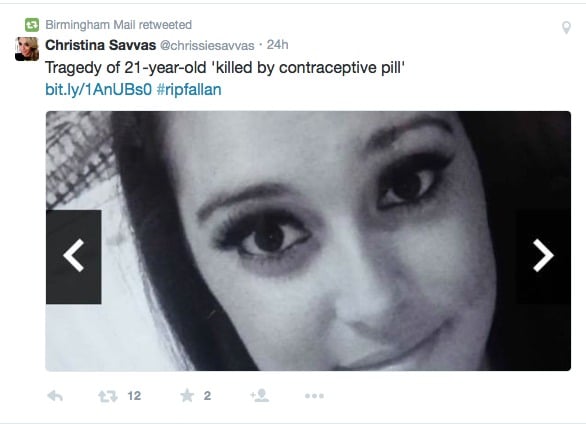 Fallan Kurek collapsed on her stairs at her home after turning blue and struggling to breathe.
The teaching assistant was taken to hospital but after three days in intensive care she was pronounced brain dead and died on May 14.
Her cause of death was recorded as pulmonary embolism on her lung. Her parents say doctors said it was caused by the contraceptive pill she had been taking for just 25 days.
"We felt angry when they first mentioned it could be the pill, she was only on it to regulate her periods. I couldn't believe nobody had said the pill could do this. It should say it on the pack – that they can kill – and the label." her mother told The Birmingham Mail.
A spokesperson for the UK Medicines and Healthcare products Regulatory Agency told The Birmingham Mail :
"Women should continue to take their contraceptive pill. These are very safe, highly effective medicines for preventing unintended pregnancy and the benefits associated with their use far outweigh their risks.
"The safety of contraceptive pills was reviewed at European level in 2014 and the review confirmed that the risk of blood clots with all contraceptives is small. The benefits of any combined hormonal contraceptive far outweigh the risk of serious side effects – prescribers and women should be aware of the major risk factors for blood clots and the key signs and symptoms.
"If women have questions, they should discuss them with their GP or contraceptive provider at their next routine appointment but should keep taking their contraceptive until they have done so."
5. Ice addict Alfio Granata jailed over six-week rape and torture of Dutch backpacker.
Warning: This item contains distressing details of rape.
A 46-year old Melbourne man has been jailed for 17 years for imprisoning, and violently raping a 21-year old Dutch backpacker over a six-week period in 2002.
Alfio Granata pleaded guilty to 14 charges, including multiple rapes, threats to kill, and intentionally causing serious injury.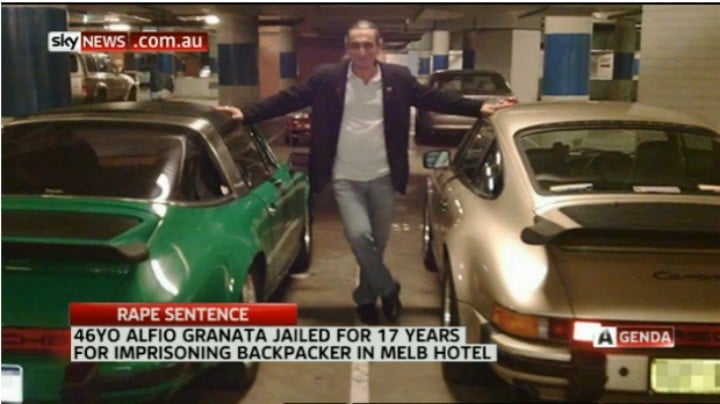 Judge Frank Gucciardo said Granata's "brutality transcended all community standards" and that the crimes had caused a "significant traumatic effect" on the victim.
"This is vile and repulsive behaviour which dehumanized your victim, rendered her little more than an object to serve your depravity and sexual gratification, an object to use and abuse at your will with complete disregard for her rights, her physical integrity and her humanity," Judge Gucciardo said.
Granata met his victim at a party and took him back the hotel in Melbourne where he was living with his then partner.
Over the six-week period he filmed many of his crimes and the videos were tendered to the court.
Earlier this year Granata's accomplice, 34-year-old Jennifer Mary Peaston, pleaded guilty to two counts of intentionally causing injury for her involvement in the ordeal.
Peaston avoided jail after the judge ruled that she had also been the victim of sustained abuse from Granata.
For more read this post here. 
For help contact 1800 RESPECT (1800 737 732) – the national sexual assault, domestic and family violence counselling service.

6. Sydney mother abandons children to join IS.
News Limited reports that a Sydney mother-of-two, Jasmina Milovanov has abandoned her two young children and gone to Syria after being recruited by a jihadi bride recruiter, Zehra Duman.
The 26-year old mother reportedly left her children with a baby sitter and said she was going to buy a new car but never returned.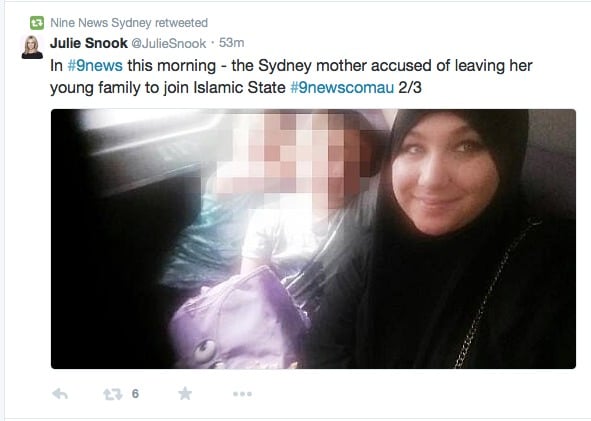 Milovanov, who is also known as Assma Abdullah, reportedly posted positive comments on one of Duman's Facebook posts.
Her former husband told News Limited he was shocked.
"The only thing I can think about is my children, I can't believe she left these two beautiful children. My son was saying in the days afterwards that he hoped 'my mum is OK'," he said.
"Before she (went) I talked to her (about her extreme Facebook posts). I said this is extreme, stupid. I was warning her about who she hang out with," he said

7. Graphic video of girl beaten by mob circulates.
A 16-year-old girl has been beaten and then burned to death in Guatemala by a violent mob, who accused her of killing a taxi driver.
A graphic video showing the grisly attack -which took place in a village – has been circulating through social media.
The mob beat the girl before dousing her petrol and setting her alight. At one point in the video, a woman from the crowd is seen grabbing the teen by her hair and smashing her face into the pavement with full force.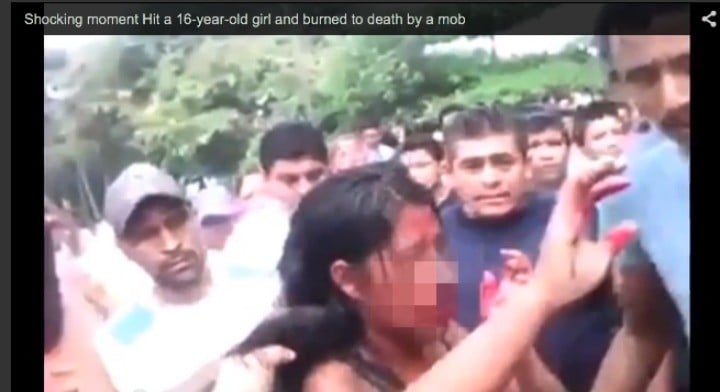 Petrol is poured on her and she is set alight. She is seen falling to the ground, squirming and screaming in agony for several seconds.
After writhing in pain, the girl dies. In the video, young children and elderly women are seen looking on.
The girl was accused of being part of a group that killed a 68-year-old motorcycle taxi driver, Guatemalan news site Tiempo reported.
The group fled after the killing, according to the news site, but the girl was caught and then attacked by the mob.
A police spokesman said that officers had tried to intervene but were blocked by the crowd.
Guatemala has the world's sixth highest murder rate.

8. Doctors urge parents to stop smacking their kids.
A leader in medicine has called on Australian doctors to encourage parents to stop smacking their children as it is harmful.
At the Royal Australian College of Physicians annual meeting in Cairns Prof Kim Oateshas said that GP's need to use their influence to change the public perception of smacking.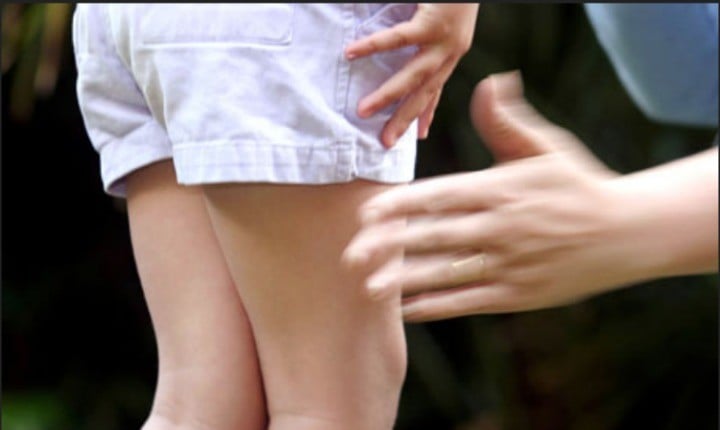 "We want to use our influence to change public opinion and, once it is changed, the Australian legislation might change," Prof Oates said.
"There are still a lot of people with a very strong view that 'I got hit as a child and nobody is going to take my ability to hit my child away', which is a bit strange, really.
"We are not allowed to hit animals, we are not allowed to hit prisoners, we are not allowed to hit spouses, but we can hit kids."
45 other nations, including New Zealand, Sweden, Austria, the Netherlands, Germany and Spain, have introduced legal measures to protect children from physical punishment. Under Australian law parents are allowed to use "reasonable force" towards their children.
Prof Oates says that this law places Australia in contravention of the United Nations Convention on the Rights of Children, which dictates all measures must be taken to protect children reports The Herald Sun.

9. First Irish gay marriage to take place in July.
After Saturday's momentous referendum in Ireland the first gay couple wishing to marry have been told they only have to wait three months before they can achieve their dream.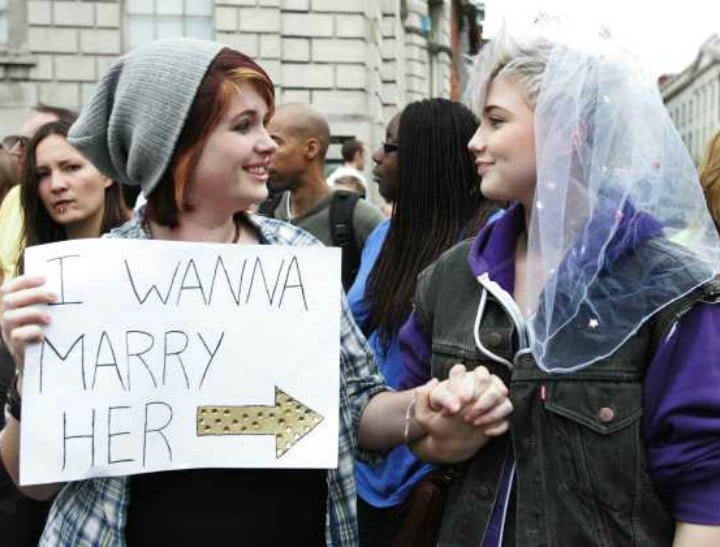 Justice Minister Frances Fitzgerald said that with the standard three-month notification to register a wedding day, the first ceremonies are likely to take place in July.
"The Irish people have chosen decisively to extend the right to marry to same-sex couples," Fitzgerald said.
"I am particularly proud that the right to marriage equality will now be enshrined in our constitution as a result of a popular vote. I would like to compliment all of those who voted and who campaigned on both sides for what was a passionate and yet civilized referendum campaign.
"I am very conscious that many couples will want to get married as soon as possible. I am working to make that happen."
Government officials are currently drafting the Marriage Bill which will go to Cabinet in June before passing through both houses of the parliament in Dublin.

10. What men really look for in a woman they want to have a family with.
Science has found what men look for when they are seeking a woman to settle down with – and in welcome news it is intelligence.
A UK evolutionary biologist has told a conference that intelligence is by far the most attractive quality for men looking for a long-term partner because it demonstrates that his chosen partner is likely to be a responsible parent.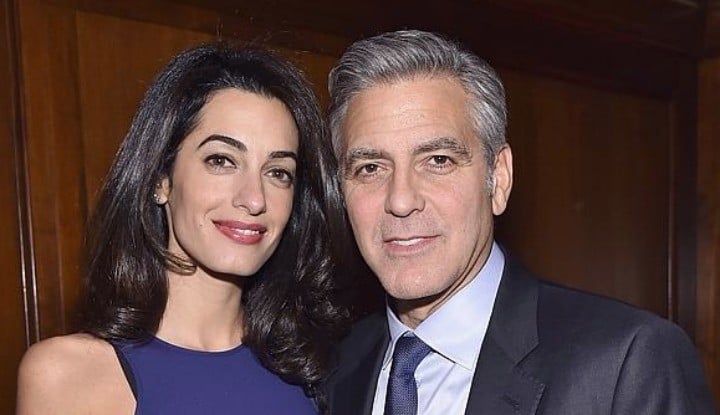 It also suggests she was brought by intelligent parents and so was likely to be well fed and looked after in childhood, and so healthier.
Prof Bainbridge said men actually do not care how large breasts are as long as they are symmetrical.
"Breast size doesn't matter," he told the Hay Festival. "Actually large breasts are more likely to be asymmetric and men are more attracted to symmetry. And they look older more quickly, and men value youth.
"And men are not looking for long legs. Straight legs are a sign of genetic health so that is something that is more attractive, but surveys have shown most men prefer regular length.
"The main thing that men are looking for is intelligence. Surveys have shown time and time again that this is the first thing that men look for. It shows that she will be able to look after his children and that her parents were probably intelligent as well, suggesting that she was raised well.

11. Will Formula One scrap grid girls?
There are hopes that Formula One might follow the lead of Sunday's Monaco Grand Prix where grid girls were replaced by grid boys for the event.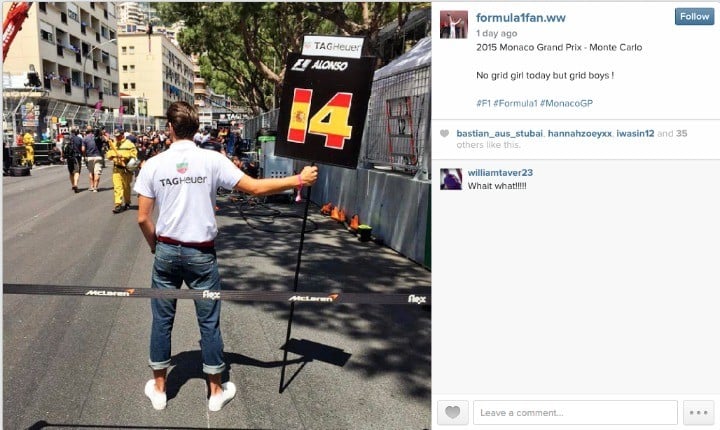 Many were pleased with the move, but some including Ferrari's Sebastian Vettel, lamented the lack of girls on the grid.

12. Greens bring forward same sex marriage bill.
The Greens are hoping to bring forward the marriage equality bill for debate in the senate.
After Ireland voted positively in a referendum to legalise same-sex marriage, the party is reportedly hoping to ride the momentum of this historic benchmark, The Guardian reports.
Greens Senator, Sarah Hanson Young, has a bill before the parliament to remove gender restrictions in the Marriage Act.
The party hopes to debate the bill on June 18, with a vote to occur on November 12.
Do you have a story to share with Mamamia? Email us [email protected]
[post_snippet id=324408]