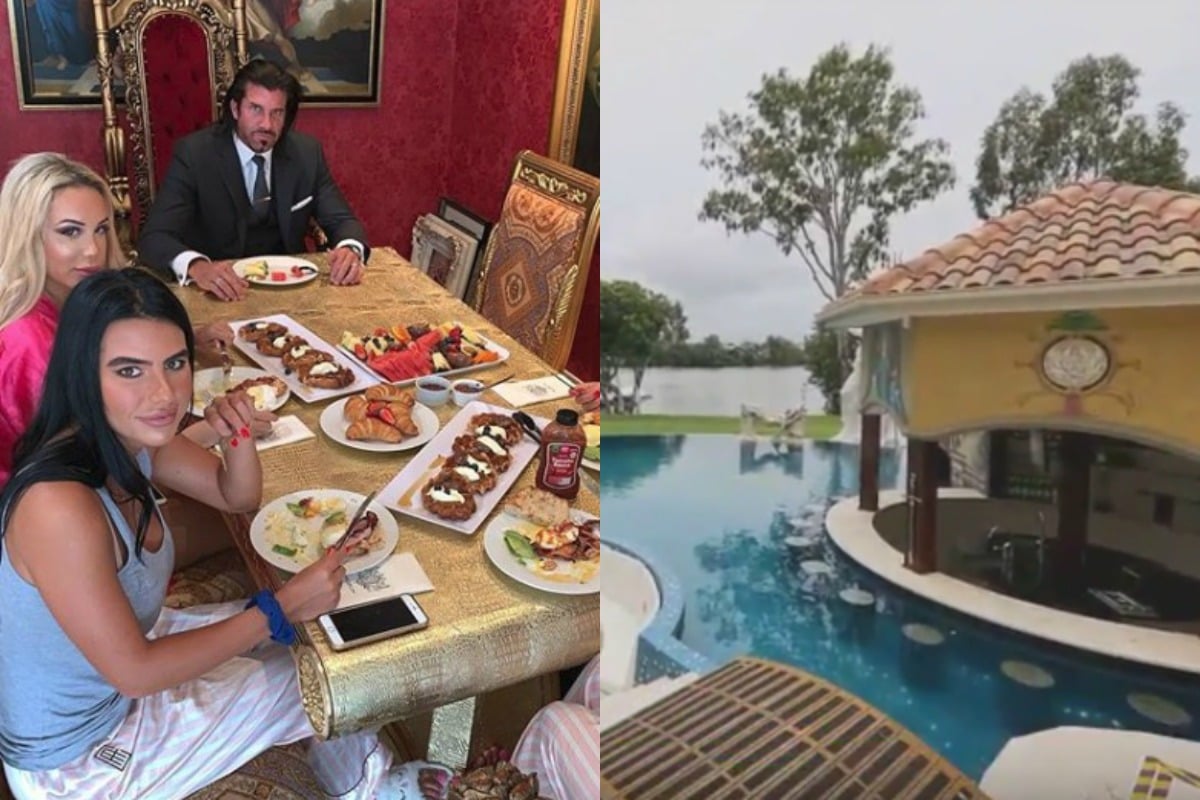 Looking through the Instagram account of the 'Candy Shop Mansion', you'll see women in bikinis, women in lingerie, women in… nothing and occasionally, the man behind it all: Travers Beynon.
The former AFL player turned model turned (non-smoking) tobacco tycoon is often referred to as Australia's answer to Hugh Hefner. The 47-year-old shares his home with his children, wife, girlfriends and well, just about any other women who want to come stay.
Judging from the social media content, you'd assume it was all partying and debauchery. No doubt there is a fair share of that going on, but according to 22-year-old American Ashley – who stayed there for 10 days in 2018 – it's not all what it seems.
Ashley gave an insight into what life is really like inside the mansion. Post continues below video.
Ashley travelled to the Gold Coast from the US to stay with Travers, his wife Taesha, and a number of girlfriends, saying she was initially excited for 10 days of partying and fun.
 

View this post on Instagram