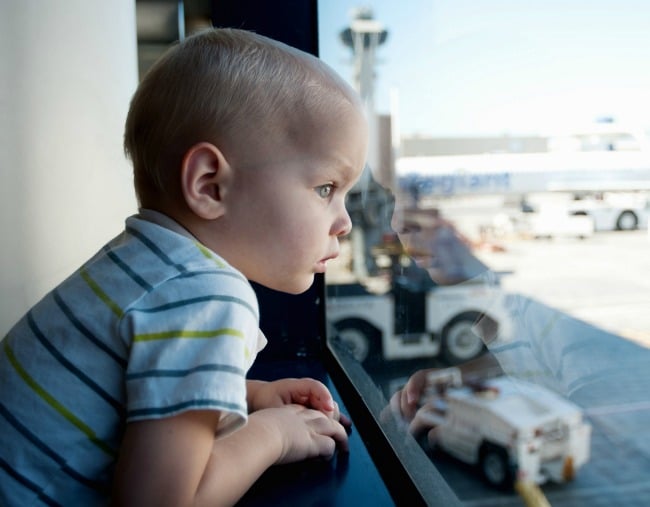 I was at the airport a few days ago – without my kids, for once. I was sitting near the food court when a mum turned up and sat her son down in a seat near me.
She gave him a chocolate biscuit, said, "I'm going to get some food," and walked away.
I looked over at the boy. He appeared to be about three, at most. He was okay for the first few minutes, then started to make whimpering noises. I tried to make conversation to cheer him up.
"Don't worry, your mum will be back any minute. Hey, chocolate biscuit! Yum!"
I couldn't see the mum anywhere. I felt unsettled, because I don't generally leave my kids on their own in public places. I worry they'll bolt without warning. Still, this boy wasn't moving from his seat.
Eventually the woman came back, holding a glass of wine. I relaxed. Everything was fine.
A few minutes later, the woman disappeared for a second time. I kept an eye on the little boy, again feeling unsettled. He didn't look happy. Suddenly he jumped up from his seat and ran off. I ran after him.
He didn't go far. I found him lying on the ground, crying. People were hurrying past around him.
"Hey, I think you should go back and wait for your mum," I told him. "She'll be there soon."
The little boy stood up and I herded him in the direction of the seats. His mum had returned. She saw him and started walking towards us.
I must have been staring at her, because she looked at me, and said, "What?"
"He ran off," I told her. "I was just telling him to go back."
"Oh, okay," she said. "Thanks."
They walked off.