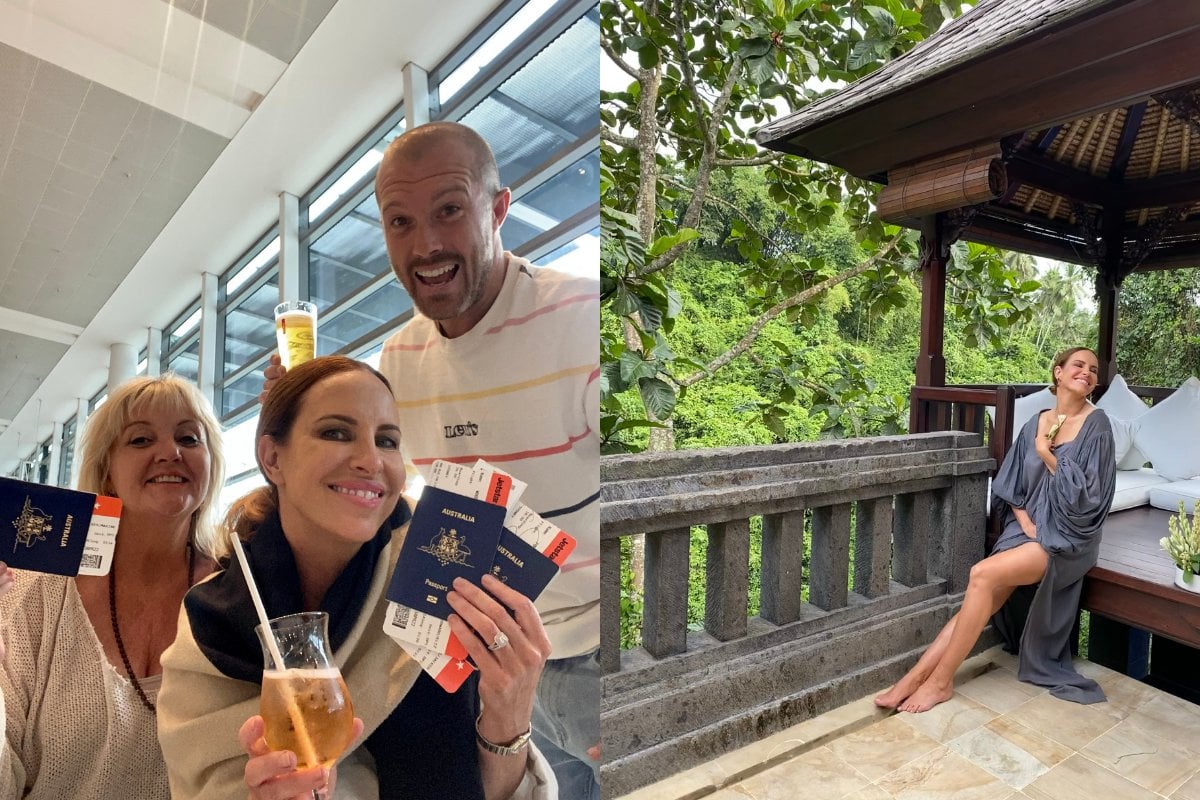 I wasn't expecting to be one of the first punters to board a plane after nearly two and a half years of being locked up, but I suppose it made sense. 
Prior to the pandemic I had a long-term career in luxury travel, so travelling to see the hotels I worked with around the world as often as up to twice a month was normal for me. 
My travelling confidence, however, had diminished enormously, as it had for many others - my original intentions were to wait a few months after borders opened, let the more carefree guinea pig check out the international COVID threats and the new travel landscape...
Watch: The horoscopes at the airport. Post continues after video.
However, when Jetstar flights came online, before I knew it I had booked myself (and my Instagram husband) on the first Jetstar Direct flight out of Sydney, back to our beloved Bali.
We were due to go in three days - that should be fine, yeah?
Nahhhh. I soon found out that no, this wasn't the same travel playground I was navigating, and in fact all my 25 years of agent experience wasn't helping me. I was a newborn again, in a very different world.
And if I was finding it hard, how the hell was the average book-your-own-Bintang-drinking-traveller gonna get it right?
When I finally made it to check-in at the airport, with the other 300-odd paper shuffling, trepidatious travellers, you could cut the air with a knife. The anxiety was tangible and contagious between forced laughs and hushed conversations. 
At the counter, a single check in was taking about quadruple the time it normally should. 
I landed back home though today, sun kissed, daily massaged, feeling peaceful and relieved after that bleary-eyed 10.35pm Denpasar departure last night. I was safe, sound, COVID-free, and what a week I had!