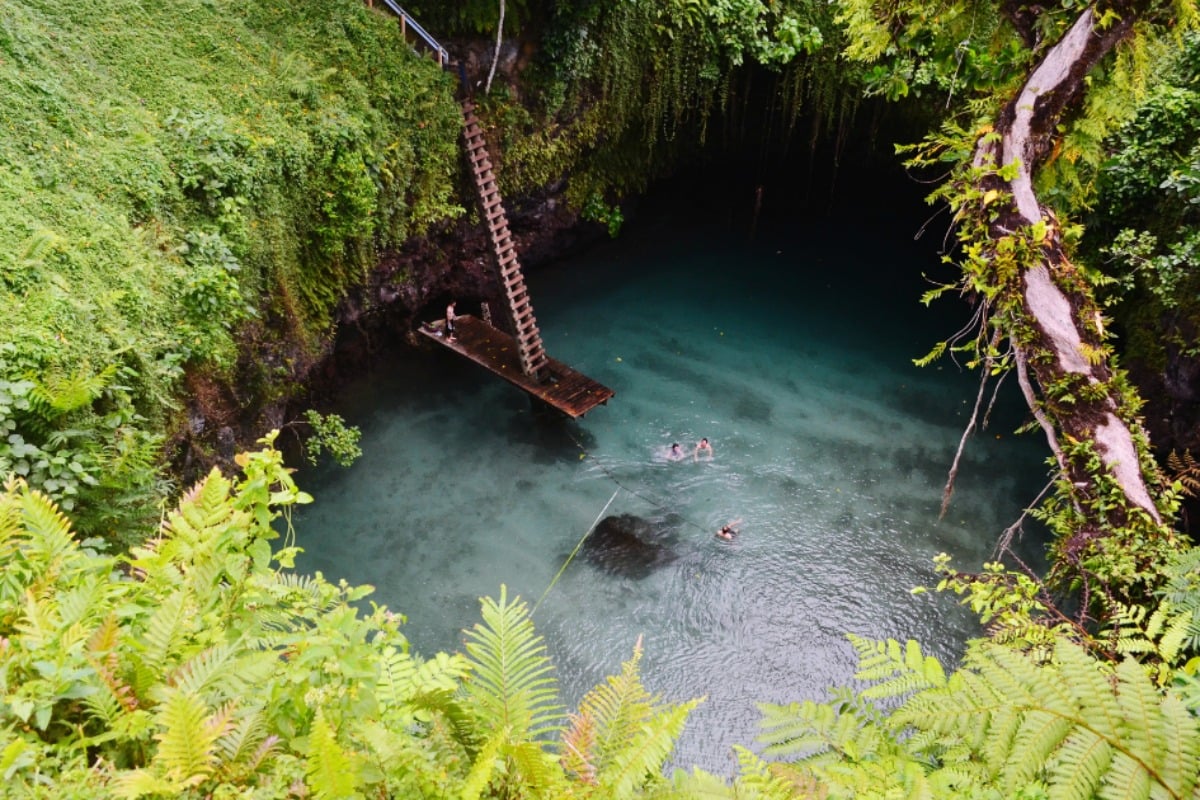 Surrounded by tropical paradises like Tonga, Fiji and the Cook Islands, you'd be excused for thinking that Samoa is just another set of islands in the South Pacific.
But while it does offer the natural beauty often associated with its neighbours, people who travel to Samoa will say it feels different.
First, there's the people. The Samoan way, or Fa'a Samoa, is the guiding principle of Samoan culture – dictating warm hospitality, the importance of family, respect of ones elders and embracing the environment.
Then, there's the country itself. It doesn't have the huge resorts and tourist-y attractions, and while you can easily have a luxury holiday lying on the beach, Samoa has far more to offer.
There's the diverse seafood.
The chance to swim with turtles.
You can trek through the jungle or splash your way down natural slides made from rocks.
All the while, you'll be surrounded by a landscape formed from volcanoes, and strikingly unique flora and fauna.
But Samoa is the kind of place that's far better described in pictures than words. So here are 21 photos that prove Samoa is the best travel destination of 2019.
1. To Sua – one of two large holes in the ground by the coast in Lotofaga village, Upolu island
View this post on Instagram