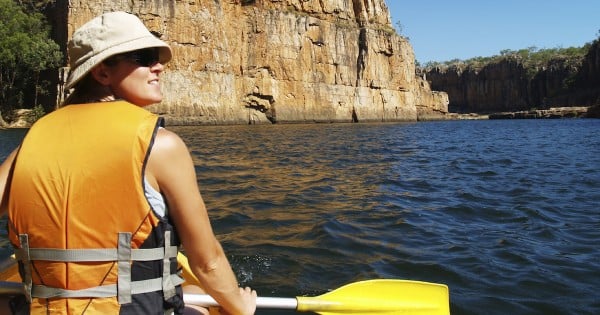 While we all enjoy the thrill of booking a holiday, everyone wants something different out of their travel experience.
For some people it's all about the destination's food offerings or the opportunity to explore. Some are more interested in how many bungee jumps they can squeeze into their weekend away.
Whatever the case, it's a serious blessing when someone takes care of the nitty gritty for you.
Which is why we're sending a million virtual high-fives to Virgin Australia Holidays. They organise complete holiday packages, including flights, accommodation and event hook-ups, in hundreds of destinations around the world.
Just a couple of clicks and your romantic rendezvous or mates getaway is sorted.
A couple more clicks and you can add car hire, tours, activities and travel insurance while you're at it. And there's no better time than now to lock in your next lot of annual leave, Virgin Australia Holidays is currently having a Valentine's Day sale with hundreds of excellent travel deals on offer across all packages until midnight on February 14.
So with your interests in mind, here is where you can head off to next.
1. Foodie finds in Melbourne.
Why would you bother with a trip to Paris or San Sebastian when we have one of the foodie capitals of the world right here on our doorstep?
A Virgin Holiday Package to Melbourne will set you back at a fraction of the price while offering some of the world's best food, wine, cocktails and accommodation.
The city's multicultural mix shines through in its restaurants, cafes and bistros that serve an eclectic range of cuisines.
And if you're after a local far-shun fix, the Virgin Australia Melbourne Fashion Festival is running from March 7-13. Dumplings then Dion Lee.