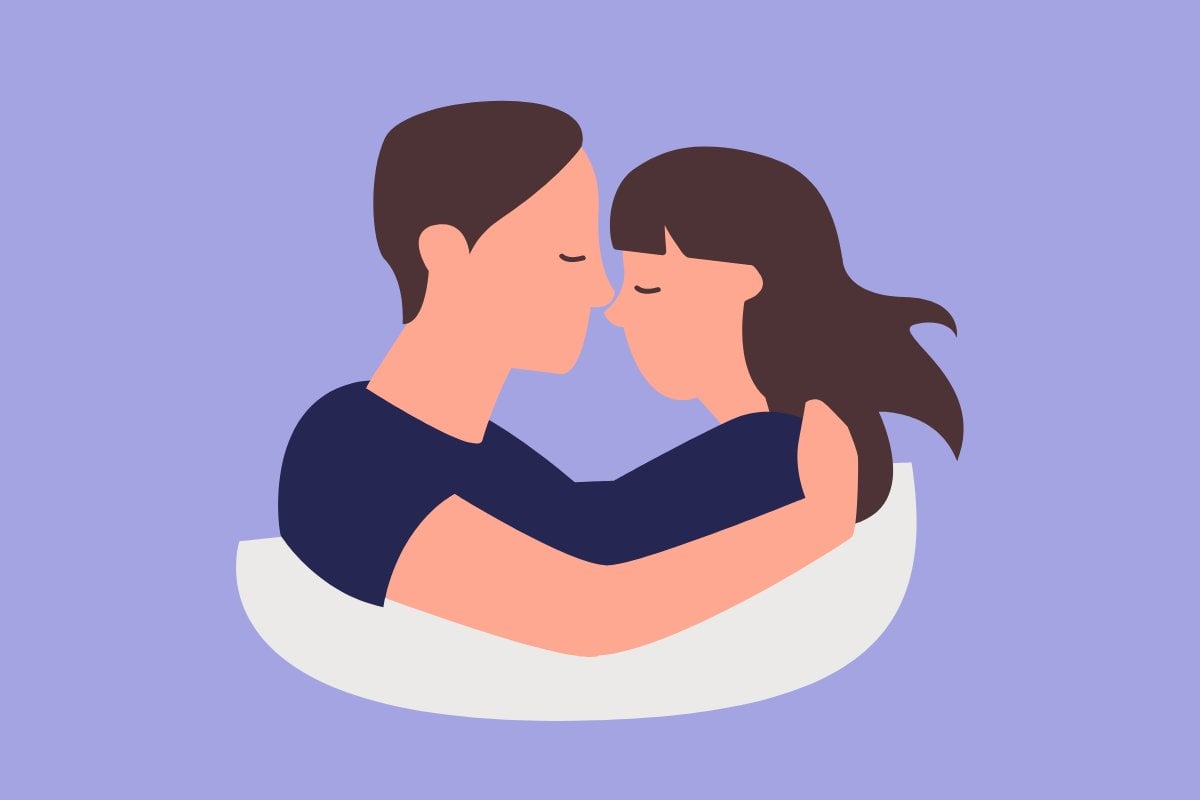 "Why don't they just end the relationship?"
It's a phrase I hear often as a therapist when it comes to abusive or neglectful relationships.
The truth is almost all of us have experienced or know someone who has experienced an abusive or neglectful relationship, but few of us realise that the relationship may have been a form of trauma bonding, which can make ending it incredibly difficult.
Watch: Relationship red flags. Post continues after video.
Trauma bonds are actually quite common and occur when a person bonds with someone who is destructive to them. This powerful and unhealthy emotional attachment develops out of a repeated cycle of abuse (physical and/or emotional) and intermittent positive reinforcement.
Survivors of childhood trauma are particularly prone to trauma bonding. They unconsciously or consciously recreate relationships that mirror past relationships, and this allows the cycle to continue. For example, a child who was neglected by a parent might find themselves attracted to a partner who shows them little attention or love when they are an adult. 
When we're in the midst of a trauma bonded relationship, we may experience a range of emotions and feelings – many of which we may find difficult to comprehend. This is particularly common when the relationship switches between love and kindness to abuse and/or neglect.
These types of relationships often begin with the person giving us compliments, confessing their love for us and showering us with affection and even buying us gifts. Those of us who work with clients trying to make sense of this behaviour call it 'love bombing'. A trauma bonding relationship also tends to feel intense and progress unusually fast – an overwhelming feeling that masks itself as love. 
So when the abuse starts, many feel surprised, shocked and overwhelmed. Afterward, our partner might apologise, promise to change, or insist 'that everyone makes mistakes' and 'it will never happen again'. These promises and attempts to manipulate often work, as we recall the positive feelings from the beginning of the relationship. We want to believe that they can be that amazing person again and we are convinced they can change.