We've all been to trashy, booze-filled weddings, but this Reddit user's might just take the cake.
While the high-end golf club where the man works "regularly hosts very expensive weddings", one group last weekend proved to be particularly memorable for all the wrong reasons.
"It was the trashiest wedding I've ever been to," his post began. "All the groomsmen were wearing lime green vests with matching lime green snapbacks."
Woah woah woah… lime green vests and caps? Ewwwwww.
(Post continues after gallery.)
The most memorable weddings in pop culture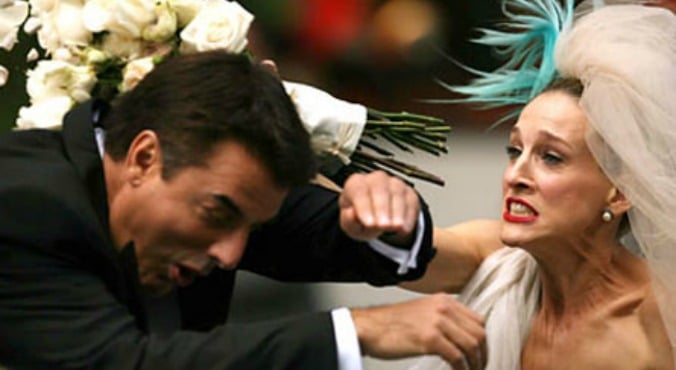 But wait! It gets so much worse!