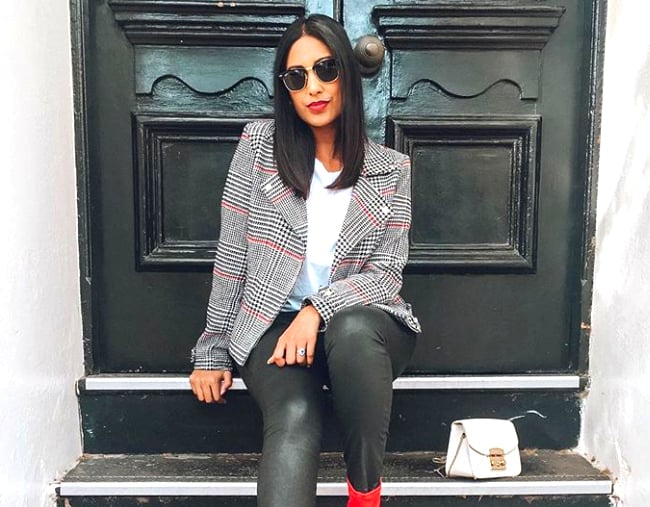 Tina Abeysekara is the stylist and influencer behind Trash to Treasured. By day, she's a Hydrologist, and by night, a bargain hunter known for putting together ridiculously stylish outfits for her 48K followers. Oh, and they're always under $150.
To find out how she manages to pull off luxe looks for (a lot) less, we asked Tina to share exactly how she finds bargains among racks of crapola. Here's what she said…
A cheap price tag does not a bargain make.
So, how do you separate trash from treasure? Read on for how to hunt the sales racks, what to look for and taking home a true bargain.
Do your homework
Though you've probably already done it! Cuts, colours and fabrics that are currently trending will be all over fashion blogs/Instagram/Pinterest. Use these sources to filter out the impulse buys and hone in on items that you're already loving.
If you're still stuck for #inspo check out the store change room racks- a haven for styles you may have walked past on the floor, or that size you were after.
Ask the three C's
Everyone needs a trusty C scale when searching for that diamond in the rough, right? The three factors I look at when assessing a potential bargain are: