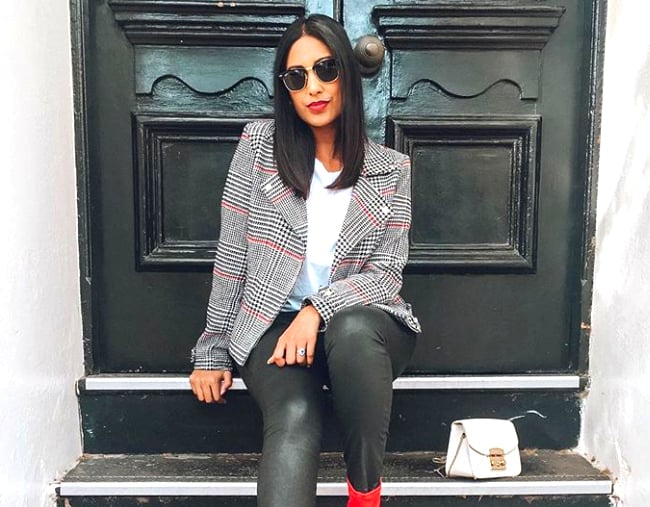 Tina Abeysekara is the stylist and influencer behind Trash to Treasured. By day, she's a Hydrologist, and by night, a bargain hunter known for putting together ridiculously stylish outfits for her 48K followers. Oh, and they're always under $150.
To find out how she manages to pull off luxe looks for (a lot) less, we asked Tina to share exactly how she finds bargains among racks of crapola. Here's what she said…
A cheap price tag does not a bargain make.
So, how do you separate trash from treasure? Read on for how to hunt the sales racks, what to look for and taking home a true bargain.
Do your homework
Though you've probably already done it! Cuts, colours and fabrics that are currently trending will be all over fashion blogs/Instagram/Pinterest. Use these sources to filter out the impulse buys and hone in on items that you're already loving.
If you're still stuck for #inspo check out the store change room racks- a haven for styles you may have walked past on the floor, or that size you were after.
Ask the three C's
Everyone needs a trusty C scale when searching for that diamond in the rough, right? The three factors I look at when assessing a potential bargain are:
Cost Per Wear
Divide the price of an item by the amount of times you think you'll wear it and you'll get your cost per wear. If it's low then hooray! You're on track for a bargain.
Compatibility
A good bargain integrates into your existing wardrobe with ease – no additional purchases necessary. My rule i try to follow is if I can style the item into at least two outfits with my existing wardrobe then that's another big fat tick.
Compromise
And by compromise I mean DON'T!  We are all guilty of those impulse 'not quite right' purchases that we swear we'll get altered/lose weight for/wear one day…only to have them sit, tags on, in a pile of shame. If it doesn't fit then nope, it's not coming home with me.