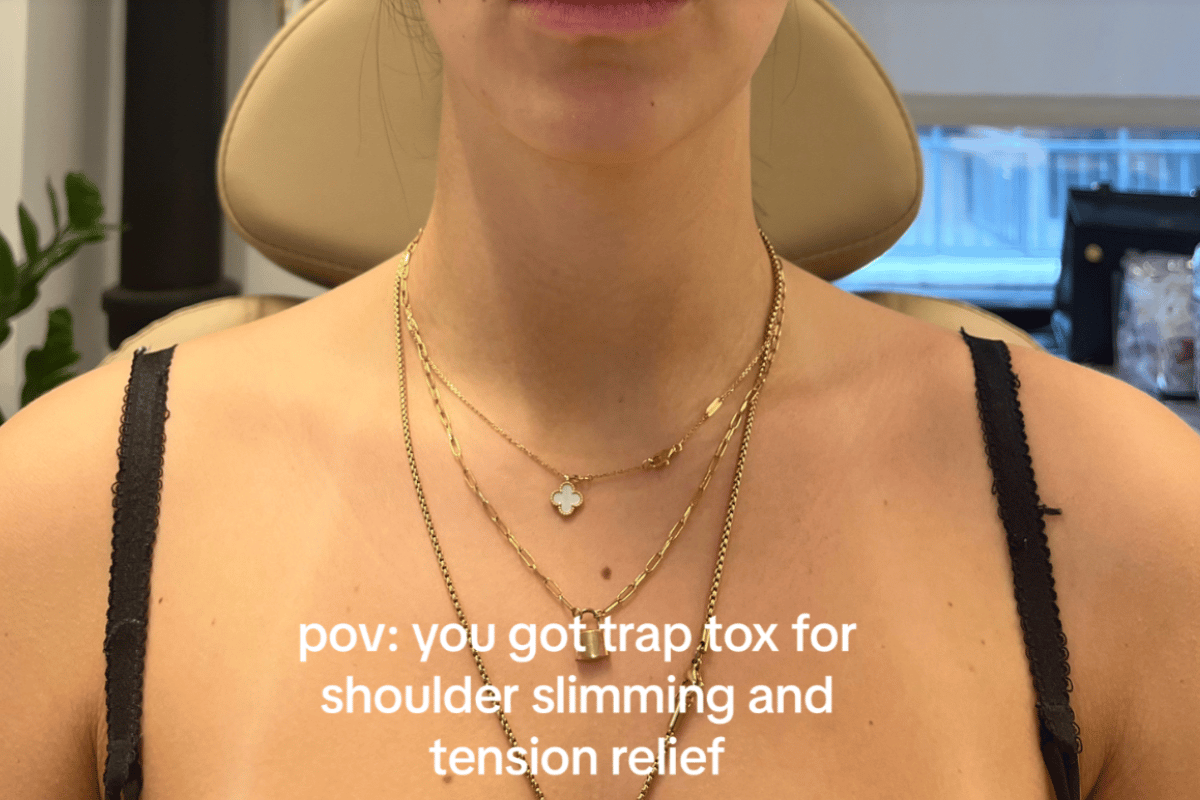 Gather around, friends. Because there's a new cosmetic surgery treatment that experts say is booming — and we're going to need to talk about it because it's truly everywhere right now.
It's called 'trap tox' or 'Barbie tox', and in case you haven't heard of it, just take a look at social media. It's all over the internet.
The hashtag #traptox has racked up millions upon millions of views on TikTok, and is quickly becoming one of the most popular cosmetic treatments out there — with people sharing everything from their before and afters to what the procedure involves.
Watch: 'I asked "The Doll Maker" what she'd do to my face'. Post continues below.
So, what exactly is 'trap tox'? And why is it so popular right now?
To put it simply: People are now getting injectables in their necks to make them look slimmer. And there's one reason behind it.
We asked a cosmetic doctor everything we need to know.
What is 'trap tox'?
Also dubbed 'Barbie tox', 'trap tox' is a treatment that involves anti-wrinkle injections to the shoulder or trapezius muscle (also known as the 'traps').