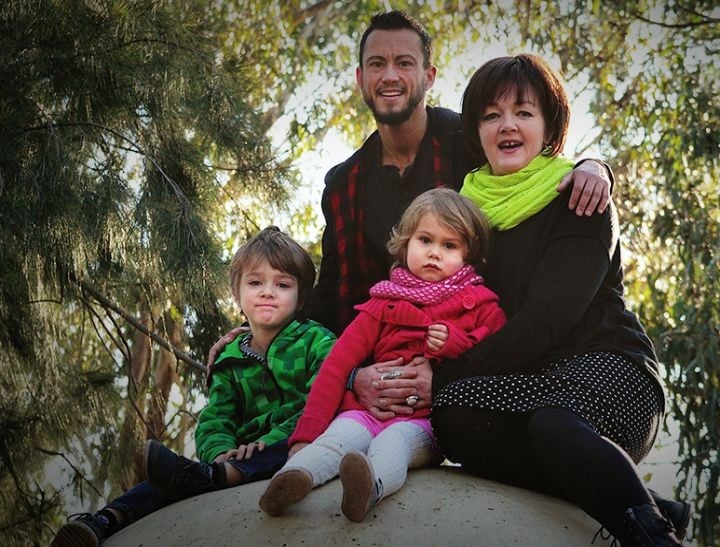 By Australian Story/By Janine Cohen
Melbourne man AJ Kearns says he is just an ordinary father living in the suburbs with his two young children. But there are many who would disagree.
At 41, he is a transgender man who chose to become pregnant and have a baby.
Having lived as a man for three years, Mr Kearns postponed his physical transition to take the highly unusual step of falling pregnant.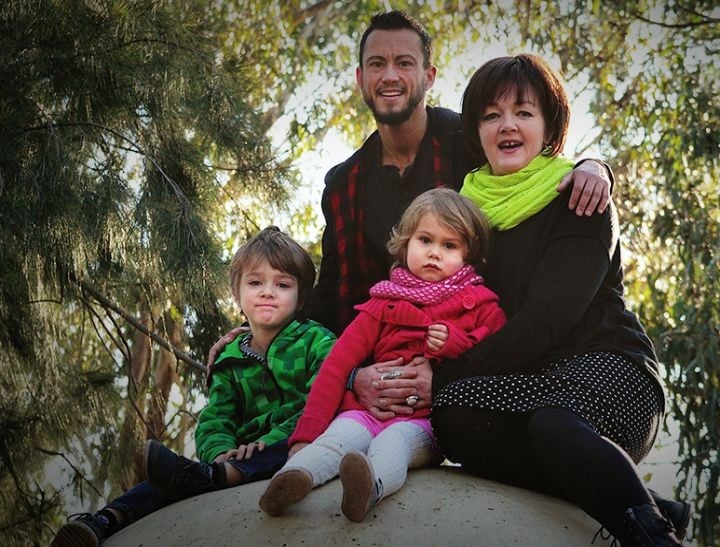 "So even though I knew I was a man and was quite comfortable with the fact that I was transgendered I had to put the physical transition on hold whilst I gave birth," Mr Kearns told Australian Story.
Mr Kearns and his then-partner Zu White already had one child. But due to complications at the first birth, he decided to carry their second child.
"I understand my story may seem confusing. I see it as a simple thing. My body was blessed with the ability to provide life," Mr Kearns said.
Gender specialist labels Kearns a trailblazer
Mr Kearns is a trailblazer, according to his gender specialist, Dr Fintan Harte.
It is the first time in more than 30 years of practice that the psychiatrist has encountered a "trans-identified male" who had planned to become pregnant.
In 2010, Mr Kearns started seeing Dr Harte seeking approval to go on testosterone and have chest surgery.