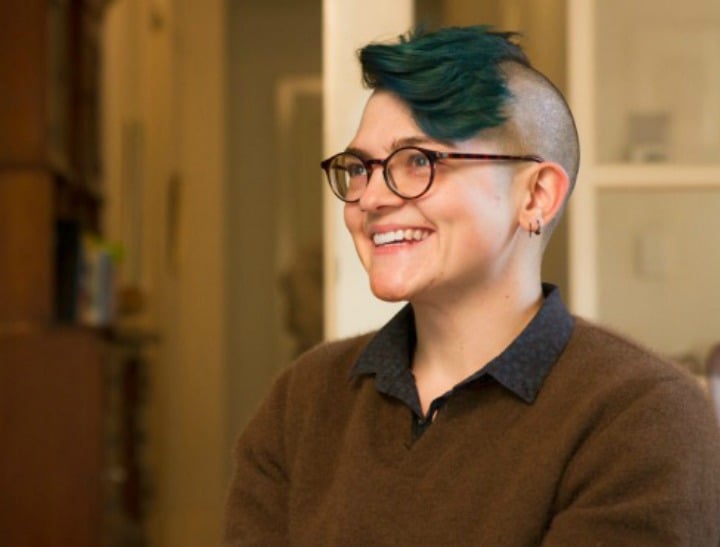 "I am transgender – my gender is different from the sex I was assigned at birth…"
Your name is Sam.
You're unwell and so you go to see a doctor.
You arrive at the waiting room and wait to be seen.
The doctor calls you through and asks you what the problem is. You introduce yourself as Sam and describe what you've been experiencing.
The doctor takes a look at you – momentarily, but longer than just a glance – and finally says "Well, Sandra…"
You remind the doctor that your name is Sam. The doctor smiles at you and tells you that, really, you look like a Sandra. They go on calling you Sandra and outlining all the treatments available to Sandras. You try to point out, again, that you're Sam and you're not interested in treatments for Sandras. The doctor stops you and patronizingly explains how there is a difference between your feelings of Sam-ness and the doctor's assessment of you being Sandra.
The doctor suggests you access mental health services because you're so adamant that you're Sam.
You leave the appointment feeling utterly dejected, voiceless, and questioning whether you actually ARE Sam if the doctor is so convinced that you're Sandra. You realise the appointment ended without a resolution for your ill-health but instead of booking a follow-up appointment, you go straight home because you just can't deal with the idea of a repeat of the experience you just had.
Albeit a crude and simplistic example, this is often the experience of transgender people trying to access healthcare. It's colloquially known as 'Trans Broken Arm': you aren't a person with a broken arm, you're a trans person with a broken arm. Doctors, regardless of specialisation, training or jurisdiction, love to give their opinions on your gender even when it has nothing to do with your medical complaint.
I am transgender – my gender is different from the sex I was assigned at birth. My gender is non-binary: I am neither female nor male, and my pronouns are gender-neutral, singular 'they'.
I have endometriosis (endo, for short).  It took four years between first reporting my symptoms to a doctor and obtaining a diagnosis through key-hole surgery. Oddly, I was quite lucky to have a diagnosis in a relatively short time frame: the UK average time for a diagnosis is seven years, eight in Australia and 10 in the USA.
There is a normalised expectation that menstruation causes pain and discomfort, which leads to many suffering in silence until their symptoms are too severe to be ignored any more, and the only truly effective diagnosis method is through visual confirmation of growths during key-hole surgery.
Endometriosis affects five to 10 per cent of people born with a uterus: there is no cure and even a hysterectomy or the menopause can prove ineffective at stopping the recurrent growth of lesions.