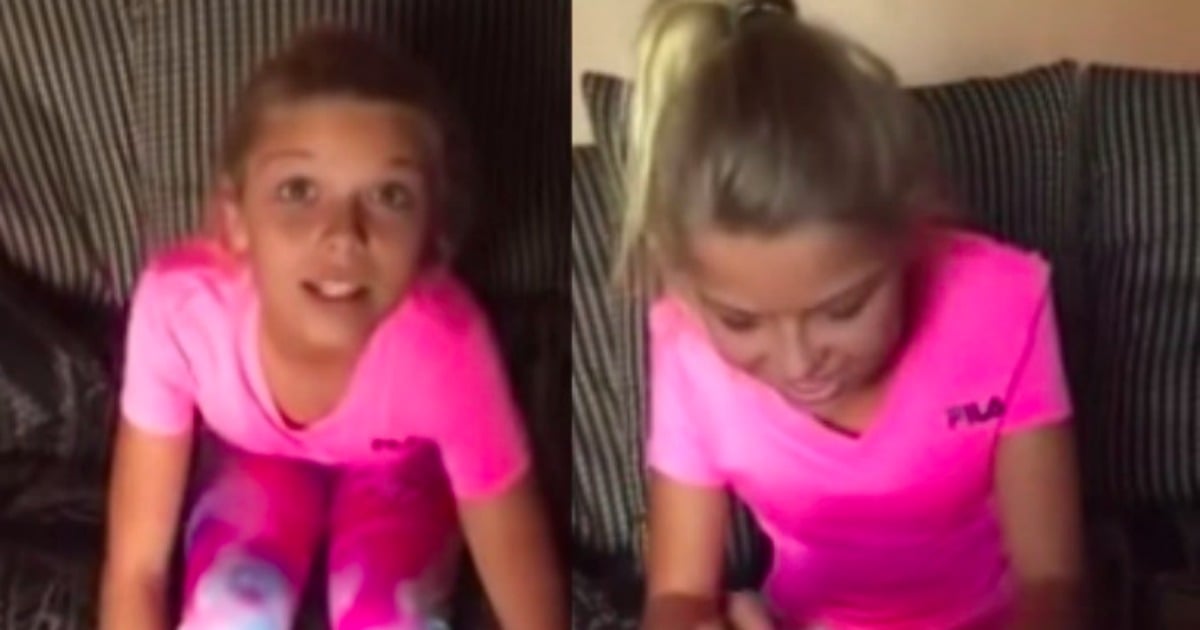 Corey's mother had to stop filming when she and her daughter were overcome with emotion.
For two-and-a-half years, transgender teen Corey Maison has been waiting to start hormone therapy.
The 14-year-old — who her mother says has always been "feminine" — told her mum Erica that she was a girl when she was 11 after she came across videos of transgender YouTube star Jazz Jennings.
Although Corey came out as transgender a few years ago, the process to prepare Corey to begin hormone therapy has been a long one.
But Corey's therapist and medical team at the gender clinic at the Lurie Children's Hospital in Chicago — a specialist centre five hours from the Maison's home in Michigan — decided that Corey would be beginning to start her estrogen prescription in August.
"All we had to do was wait for the therapist to send over the 'readiness' letter to Chicago. We waited, and waited, and waited," Erica told BuzzFeed.
But last week, Erica received the phone call she and her daughter had been waiting for, when the pharmacy let her know that Corey's prescription had arrived.
"I was trying to think of the best way to tell her that the day she had been waiting two and a half years for was finally here," Erica said.
The mother of five decided to reveal the news to Corey in an emotional video which has now been seen over two million times.
Watch the video here. Post continues below.
"Today after waiting 2 1/2 years she FINALLY got her estrogen. I picked it up while she was in school so she had no idea. We have been waiting months for the readiness letter to be finalised and sent to Chicago, so had no idea on a timeline of when it would actually happen," Erica wrote on YouTube.
"Sorry I had to stop recording because we were both blubbering sobbing fools LOL. September 24th is a day I will remember for the rest of my life!"
After the camera stopped rolling, Erica said she and her teenage daughter were both consumed by pure joy and relief.