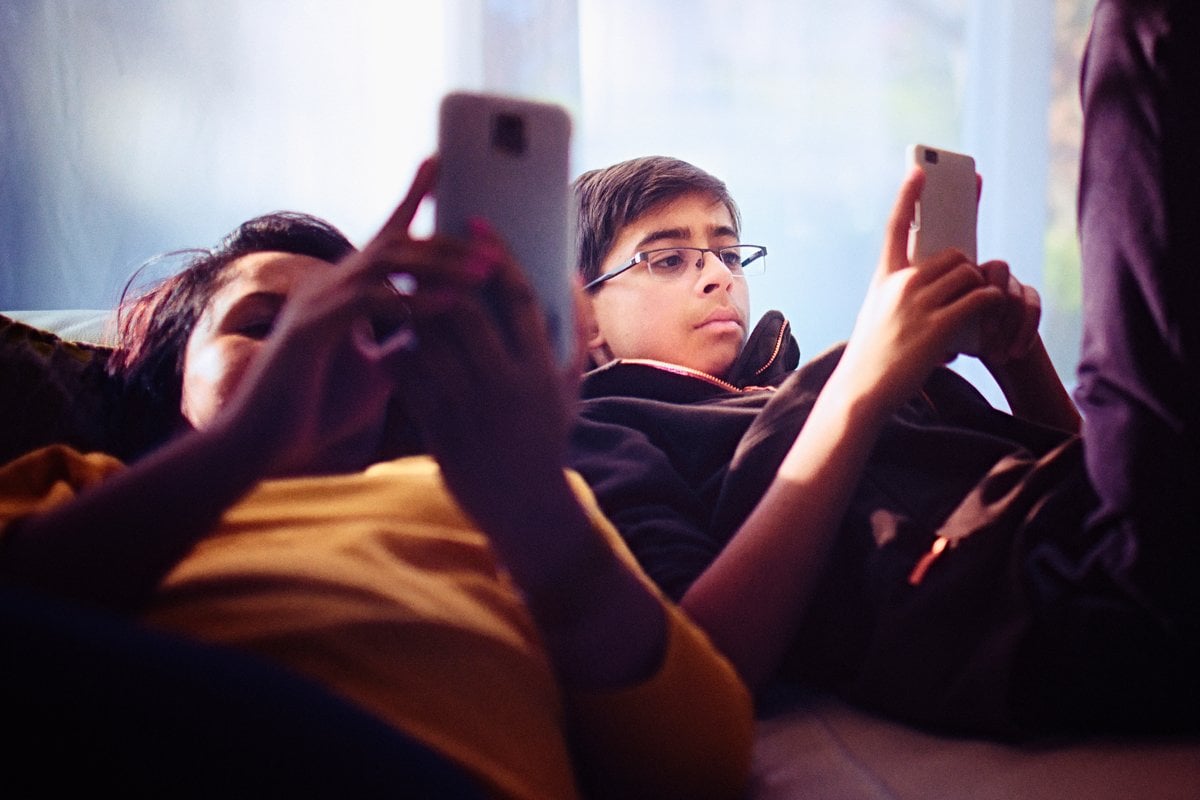 In recent weeks, there has been a lot of talk around the Mamamia office about phone tracking apps. Recently, we asked our community about the use of tracking apps in relationships. And this week, we are unpacking how parents feel about tracking their children.
In my family, we all voluntarily share our locations with each other. Each one of us has the ability to turn off location sharing at any time. 
For many people, this might be considered invasive. But for me, it helps calm my anxiety.
Watch: What life is like with or without your mobile phone. Post continues below.
Over 20 years ago, I received a phone call to tell me that my partner had died in a workplace accident. It is up there as the single worst moment in my life. In the blink of an eye, my life changed forever.
I understand that knowing where he was, or where my family are now, will not protect them from anything bad happening.
But as a family, my husband and kids understand that I have anxiety around where people are and when they will arrive. It is a part of who I am.
When my loved ones tell me that they will be arriving at a certain time and they don't, my brain doesn't think, 'Oh, they must be running late or caught in traffic.' Instead, my brain automatically flies to the conclusion that they are dead. In fact, by the time my husband walks in the door five minutes later, I have his funeral planned and have worked out how I am going to tell the kids.
So, as a family, we discussed sharing our locations with each other. This helps calm my anxiety. If I get worried, I can have a little check and know everything is fine. 
I actually rarely use it. For me, it's just about peace of mind. 
Our kids also use it to locate my husband or I. When they wake up late on a Sunday morning and we aren't home, they can check where we are.