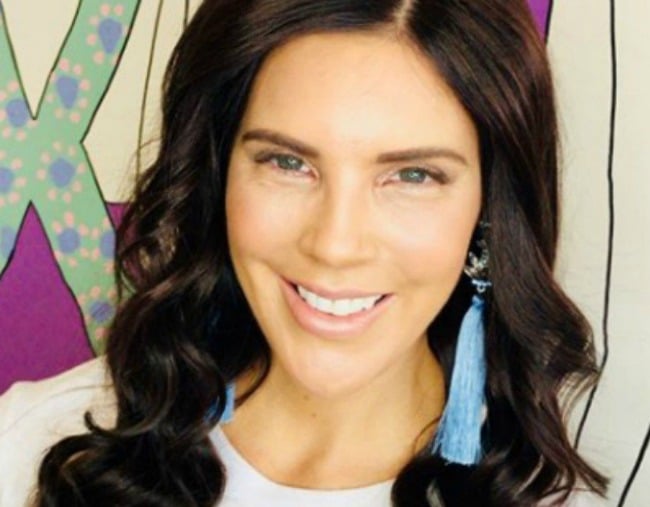 1.MAFS' Tracey Jewel said she is in a dire financial situation following her break-up.

A week since the Daily Mail reported that she was left "stranded" in Europe, Tracey Jewel has spoken to Woman's Day about her split with partner Patrick Kedemos.
The Married At First Sight star was on a three week holiday across Europe with Patrick when the pair began to argue. When they eventually split, Tracey was left stranded, and unable to get home because she had "no money".
"I just wanted to go home, but I was stuck because I had no money," the 35-year-old told Woman's Day magazine.
"He put me in a position where I was financially reliant on him and that just led to arguments," Tracey explained, adding that Patrick had loaned her $20,000 throughout the relationship.
After turning to the German police and the Australian embassy for help, Patrick eventually reportedly sent Tracey more money so she could get home.
"I transferred another $2,000 just to get rid of her," Perth businessman Patrick told Woman's Day.
Patrick and Tracey, who have previously dated, began dating again in May this year, three weeks after Tracey split with her MAFS co-star Sean Thomsen.
Before dating Thomsen, Jewel was 'married' to Dean Wells on the reality show before ending things with her TV husband in March.
2. We're only one week into the new season of The Block and two teams are already at war.

The drama has well and truly started on The Block.
We're only one week in to the new season, but newlyweds Sara and Hayden are already clashing with Kerrie and Spence.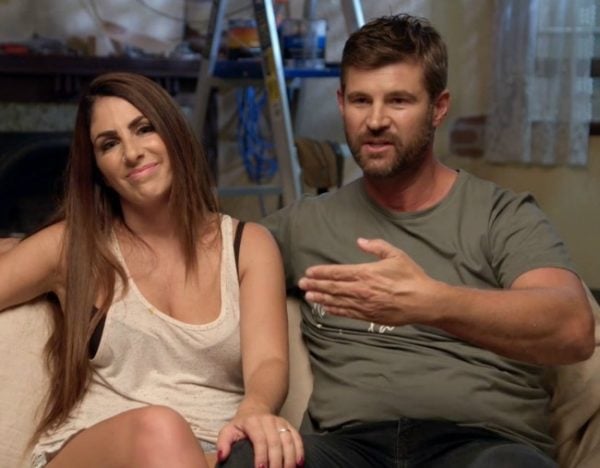 The fighting all started when Kerrie and Spence tried to charge Sara and Hayden for delays in building their bathroom.
The couple also asked Carla and Bianca to pay up, and they refused too.
"I always said I was going to come in and be 100 per cent myself," Sara told New Idea. "I'll probably be perceived as the evil villain, but who gives a crap, really?"
Not only are Sara and Hayden clashing with the other teams, they're also clashing with each other while dealing with the pressure of the reality renovation show.
"There were a couple of times during filming that Hayden threatened to divorce me, but I won't give him the satisfaction," Sara joked.
Nothing better than a little reality TV drama, right?
3.The one destination Carrie Bickmore doesn't recommend visiting while pregnant.
If you're a mum-to-be, there's one spot Carrie Bickmore recommends you stay away from.
According to Carrie, who is currently pregnant with her third child, Las Vegas is one to avoid for anyone with a bun in the oven.
She took a whirlwind trip to Vegas over the weekend with Hit Network co-host Tommy Little to see the Backstreet Boys perform.
In an Instagram post, Carrie admitted the trip was loads of fun, but she "wouldn't recommend Vegas while pregnant".
Tommy also shared a photo of the trip on Instagram, writing "Mamma Bickmore is partying as hard as anyone in Vegas right now. What a weapon."
4 . It looks like Dannii Minogue is heading back to Home and Away.
It's been 28 years since Dannii Minogue's character Emma Jackson made her final appearance on Home and Away.
But speaking with KIIS 1065's Kyle & Jackie O, Dannii revealed she's in "talks" with Home and Away to make a return to the show.
"I so want to go back to Home and Away," she told Kyle and Jackie O.

Speaking about what the story line would be, she says she's keen to do a "really wacky" short stint.
"I was thinking, I come back as a lost sister of Emma and I'm looking for her, and I'm pissed off with her," she said.
"You get to play two characters, you get to play Emma and the sister that wants to kill her."
She said she's had talks with show producers and is open to any suggestions from fans.
5. "She bit my hand, face and back": Bachelor's Sam shares photos of 'injuries' from ex Tara.
It's been just over a month since Australia's favourite Bachelor in Paradise couple Sam Cochrane and Tara Pavlovic announced their split.
The couple got engaged just one month after meeting on the reality dating show, but with Tara admitting their relationship was "toxic", it seems everything wasn't as perfect as it appeared.
Speaking to Woman's Day, Sam has finally shared his side to the story, claiming that Tara was abusive towards him.
The 31-year-old, who moved to Queensland to live with Tara, said that the 28-year-old's "excessive drinking" allegedly led her to bite, punch and kick him.
In hiding until the finale aired, Sam and Tara were forced to hide their relationship from the public as Tara's alleged frequent partying and drinking continued.
"At weekends it was this binging thing and then it would be the put-downs and the verbal attacks," said Sam, who says he was called a 'loser' by Tara in front of friends.
You can read the full story here.