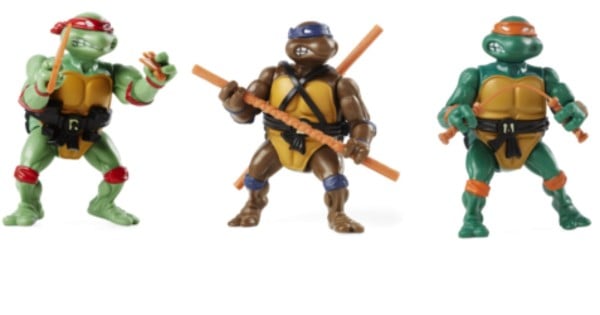 Not sure about you, but I like to do things in bulk: ice cream serving suggestions, watching SUITS / Harvey Specter on Netflix, and, allocated sleeping hours.
Being a parent, I take the same approach to grocery shopping (reduced number of visits are obviously correlated with reduced number of grocery shopping tantrums), and, toy-shopping; to stock up on surprise new toys for rainy days, and to ensure I'm always prepared for the constant cycle of children's birthday parties, thus ensuring the most important thing of all – to be the favourite relative.
BIG W has its super popular Big Brand Toy Sale on right now. Therefore if I were you, I'd head there and invest to prevent stuck-inside-the-house-boredom fits / on-the-way birthday gifts from the servo (and to affirm your number 1 relative status). This is what I'm scoping out:
1. Teenage Mutant Ninja Turtles Figures – $9 (styles may vary).
Like overalls, everything old seems to come back into fashion (although my 'Blossom' flower hat is still awaiting its revival), and this is very true for those heroes in a half-shell ("turtle power!"), thanks to the new movie. Figurines from said movie, the classics, and retro styles are available now, and are $9. I imagine all the Michelangelos will sell out really fast.
Oh, and remember Casey Jones? He was hot. (Might have been a bit of a TMNT fan in my younger years.)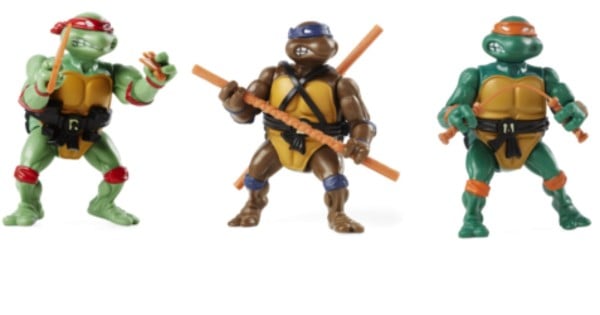 Teenage Mutant Ninja Turtles Figures - $9 (styles may vary). Image: BIG W.
2. Fisher Price Scooter - $39 (save $39, pink colour exclusive to BIG W).
Ideal for little ones whose eyes light up with envy every time their older sibling scoots by, this scooter will have them feeling like they're part of the gang from 12 months on. It has a horn, songs, sound effects, phrases, and even a little clicker to make them feel like they're 'unlocking' their own vehicle. Seriously. Insert 'back in my day scooters were made out of a plank of wood and a soft drink can' story here. This is amazing. Also available in red, because they go faster.