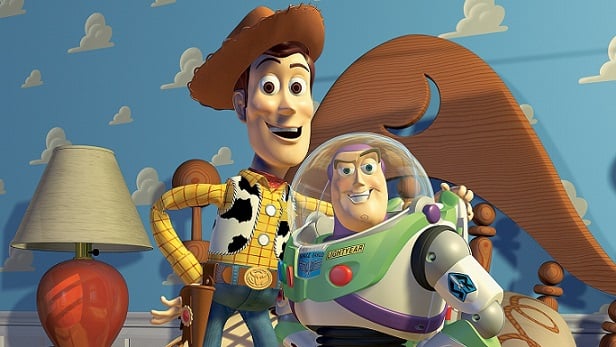 Mothers. Prepare yourselves.
If you're sick of watching Frozen on repeat, we have fantastic news for you. Woody, Buzz and the rest of the gang are officially coming back for Toy Story 4. Disney has announced the return of the insanely popular animation franchise with a fourth movie due out in 2017, according the the official fan site D23.com.
While Toy Story 2 was thought to be the end of the beloved franchise, chairman and CEO of D23, Bob Iger, explains that is not the case. And according to D23's director John Lasseter who made the first movie, he will return to direct Toy Story 4.
John said, "We love these characters so much; they are like family to us. We don't want to do anything with them unless it lives up to or surpasses what's gone before. Toy Story 3 ended Woody and Buzz's story with Andy so perfectly that for a long time, we never even talked about doing another Toy Story movie"
"But when Andrew, Pete, Lee and I came up with this new idea, I just could not stop thinking about it. It was so exciting to me, I knew we had to make this movie—and I wanted to direct it myself," John went on to say.