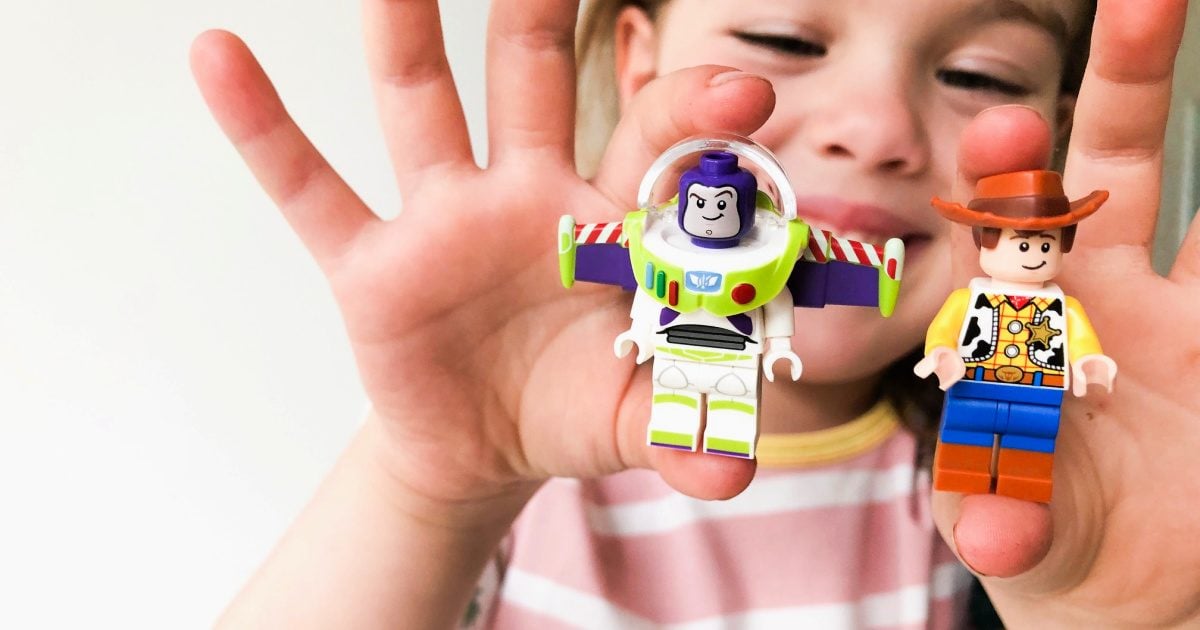 You never grow out of your fondness for Toy Story. You never grow too old for LEGO.
When the two combine, it's a love you can share with your children that you know will last for infinity…and beyond.
I wasn't the only adult to go to the movies to watch Toy Story, oh no. But I'll openly admit to crying my eyes out at the end of Toy Story 3 and I know I'm not alone in that either. The lovable characters we'd grown up with proclaimed 'you got a friend in me' – then vanished. We hoped it wouldn't be the end. We waited. Oh the joy when we heard Woody, Buzz and the gang are coming back.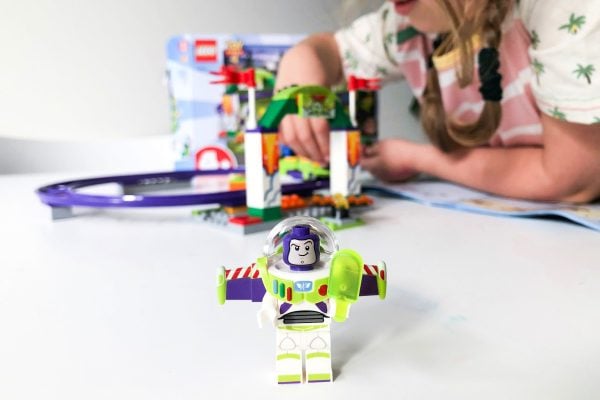 It's double happiness that I can share the excitement of a new movie with my daughter and we can get swept up in discovering the Toy Story 4 LEGO that can bring the characters to life at home long after the last popcorn has been gobbled up in front of the big screen.
I'm not sure who could open the boxes of LEGO Toy Story 4 faster, but hey, let's say we were both keen to get building. Ahh, the memories! Woody's tiny little cowboy hat! Buzz's space ranger suit! Rex's non-functional short arms! The nostalgia is real, people.
My daughter, 5, didn't need any help creating her LEGO sets but they were challenging enough that she didn't build them easily in a few short minutes. Following the illustrated step-by-step instruction booklets, she proudly presented us with an intricate, interactive village of LEGO Toy Story 4 on our dining table.