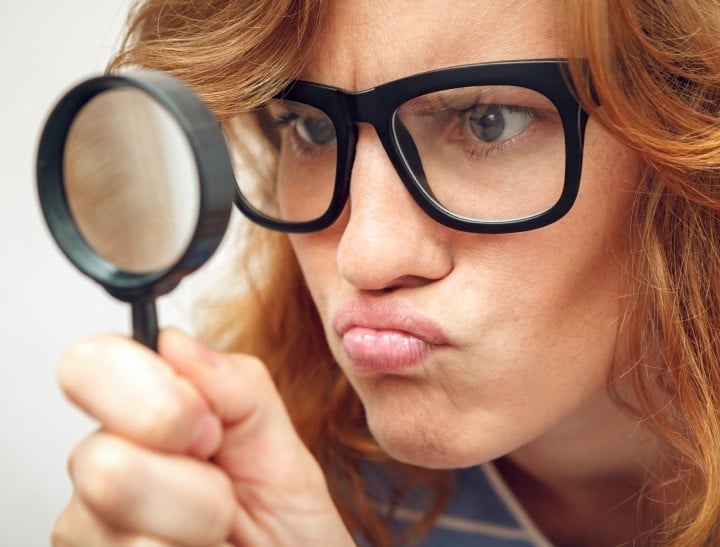 By now you've heard of the dangers of BPA in your plastic water bottles and food containers, but what about the other sneaky toxic and carcinogenic chemicals lurking in your bathroom cupboard and makeup bag?
When you're looking for effective skincare products, it's easy to gloss over potentially toxic ingredients when you practically need a science degree to decode those long ingredient lists. It doesn't help that lots of brands appear to be natural but aren't.
What you put on your skin can be more harmful than what you put in your body. Here are five potentially dodgy chemicals you probably aren't aware you're using every day – and how to avoid them.
1. PEGs
Propylene Glycols (PEGs) help to form a soluble lotion, assist in moisturising the skin and increase the penetration of other skincare ingredients. Which sounds harmless enough, but PEGs are often contaminated with a whole host of nasty chemicals. In other words, those nasties are hitching a ride on the bullet train being delivered straight into your skin cells.
Lead, iron, nickel, cadmium and arsenic are all impurities found in various PEG compounds. What's especially alarming is Ethylene oxide, used in World War I nerve gas, has been found in PEG-4, PEG-7, PEG4-dilaurate, and PEG 100.
Most skincare brands today aim to remove these toxins before they end up on your face or in your hair, but do you really want to take that gamble?
How to avoid them: some skincare and personal care products appear to be PEG-free but can be listed under another name. Look out for ingredients like Ceterath-20, Polyethylene Gylcols, and PEGs followed by a number sequence like PEG7, PEG4, PEG2.