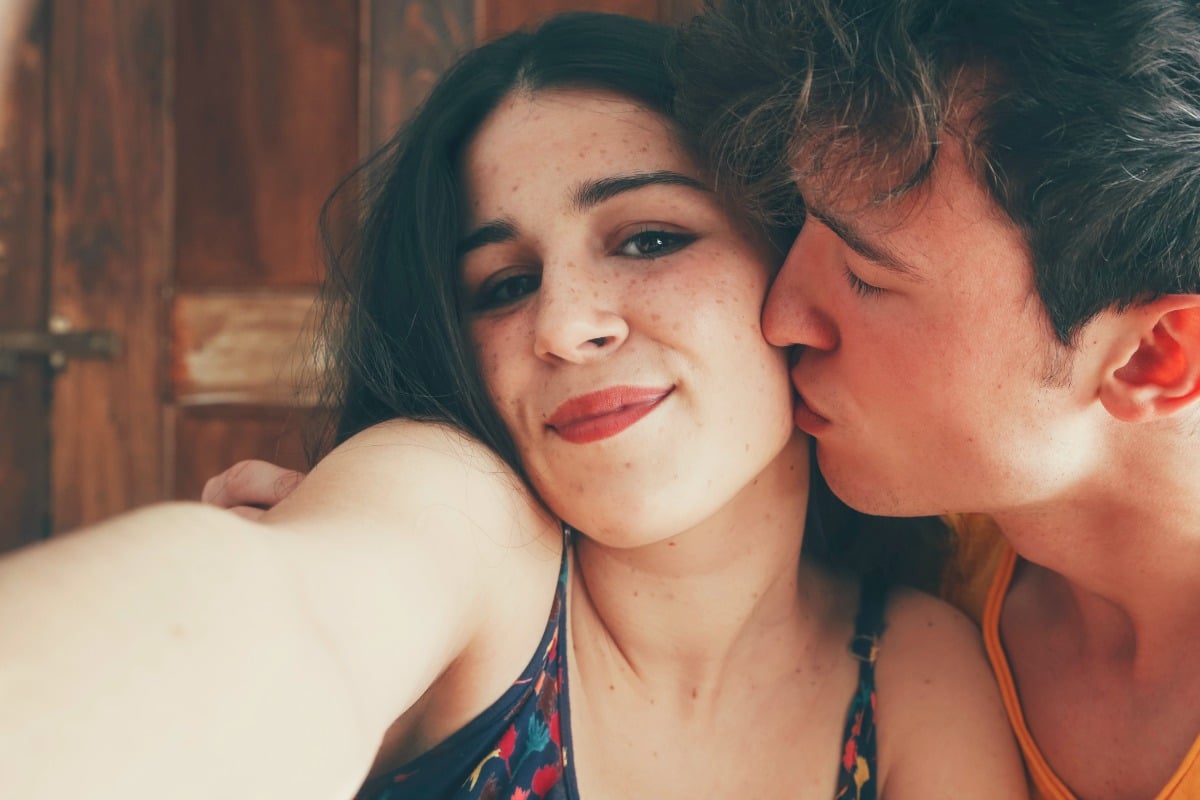 Content warning: This post contains mentions of abuse and domestic violence, and may be triggering for some readers.
After college, I lived with two girls I knew from middle school.
We hadn't spoken in years, but when I moved back to my hometown, I needed a cheap place to stay and I stumbled upon their roommate post online.
It wasn't until I showed up at the small blue house to meet my potential landlords that I realised I knew the girls from middle school. One of their parents owned the house and was looking for a new tenant. Knowing this, I felt more at ease. I wouldn't be living with strangers; I assured my parents. I moved in later that week.
The signs of an abuser, told through his victim's phone. Post continues below.
Just a few days into my new living arrangement, I met my roommate's boyfriend. And he spent so much time at our house, he was like the fourth roommate. I only had to spend a few hours with the couple to see they were in one of the most toxic relationships I had ever known.
They argued often, screaming at each other at the top of their lungs until the yells were replaced with the sounds of makeup sex, reverberating through our apartment and travelling through our thin walls.
During the breakup and makeup fights, I would leave the house and go to a coffee shop or meet up with friends.
It may seem inconvenient, but the fighting wasn't that frequent because he wasn't there every day. But if the fighting started and I couldn't leave the house, I'd sleep through the yells with headphones in.
It was a cheap room to rent, and the house was close to my work, so I didn't plan on leaving, even if the environment wasn't ideal. But I didn't know how bad it really was. Not yet.
As we got to know each other better, my roommate addressed the constant fighting.
She assured me that she and her boyfriend had been together for many years and this was just the way things were. She insisted they were madly in love, no matter what it may look like.
My heart broke for her every time she talked about her relationship because I knew she told me these things to convince herself their relationship was healthy.