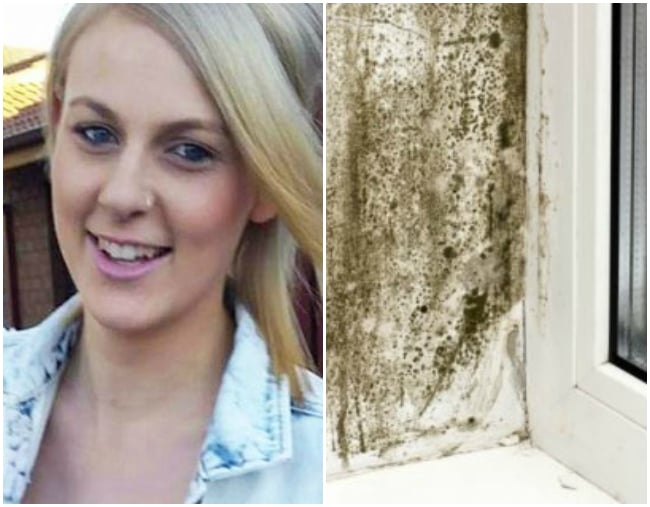 1. Canberra mum hospitalised 160 times thought it was pregnancy-related.
After four years of unexplained illnesses, a Canberra family has finally found what's been making them so sick: toxic mould.
Melissa Harrison first began to feel ill when she was pregnant with her twin girls, Kenley and Ivy, in 2014, Nine News reports.
She was feeling fatigued and vomiting constantly – but dismissed these as pregnancy symptoms. However, the now-28-year-old only got worse after her daughters were born.
Melissa's symptoms then included hair loss, headaches, breathing difficulties, rashes and chronic fatigue. Later she experienced pneumonia and lung infections, all while battling chronic asthma.
"There have been times that I thought I was just going to die. Sometimes I couldn't get any answers or any help. It made me feel like I was going insane,"  she told Nine reporter Emily McPherson.
Her son Travis was also often sick with with sinus and chest infections, nose bleeds and asthma.
Then one day late last year Melissa cleaned mould growing on windows in her home and started to feel sick – and it all seemed to make sense.
The mum realised she had fallen ill each and every time she tried to clean her home of the mould it was infested with – and if she ever spent some nights away from home she would start to feel better.
"The mould is everywhere. It's on every window sill, all through the wood. It's on the walls and where paint is peeling around vents. It's also been found in the lino in the kitchen. There is white furry stuff that has come out," Melissa explained.
The Canberra mum isn't the only person to be struck down by toxic black mould for an extended period before realising it was to blame.
In June A Current Affair spoke to a NSW mother whose 11-year-old daughter was sick for several months with an unexplained pain illness before doctors finally traced it back to the mould in her classroom.
However, while Mariah and her family were able to move and escape the mould, Melissa is not. The mum is living in public housing, and despite her pleas to the Department of Housing for a transfer to a new home, has only been offered cleanings and mould inspections.
Their response speaks of a lack of understanding around the side effects of toxic mould.
It's why Federal MP Lucy Wicks successfully pushed for a national inquiry into biotoxin-related illnesses – which will look at the effects of the mould, in the hopes that doctors and the public could better understand the symptoms and side effects.
The cut off date for submissions is today.
2. Man allegedly said he "hadn't planned to kill" his wife but got angry over a broken promise.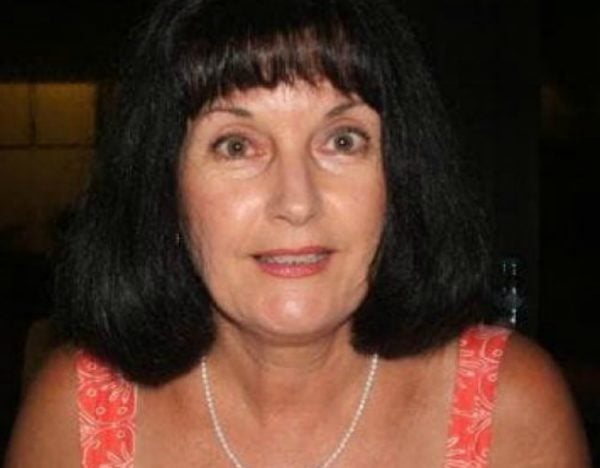 A man accused of murdering his wife told a psychiatrist he hadn't "planned to kill her" but he became cranky when she broke a promise "sworn on her mother's grave" about contacting another man, a Sydney jury has heard.
Warren Francis Rogers, 70, has pleaded not guilty to the murder but guilty to the manslaughter of his wife of four decades, Anne Rogers, in their Milperra home in September 2016.
In the NSW Supreme Court on Wednesday, crown prosecutor Nanette Williams called forensic psychiatrist Dr Adam Martin to give evidence about his interview with Rogers in custody in August 2017.
Rogers and his wife separated for several weeks in mid-2016 but he asked her to return "when he was unhappy" being alone, on the condition she have no further contact with Jeff Langham, Ms Williams has previously said.
Mr Langham last week gave evidence he caught the train with Ms Rogers when they were teenagers, and reconnected when she sent him a Facebook friend request in 2013.
Reminiscing about childhood lead to them chatting "every second day" on various social platforms, he said.
During their two-hour interview, Dr Martin said the accused had recounted Ms Rogers "would spend a lot of time on the computer upstairs" and "she would delete the screen when she heard him coming".
Rogers said his wife, in July, had "sworn on her mother's grave she wouldn't contact" Mr Langham anymore, so he became "cranky" when she confessed that she still was, in September, and he pinned her arms to the bed.
He allegedly told her: "How can you do this? You've broken my heart, wrecked our marriage, destroyed the kids".
Rogers told Dr Martin his wife kicked him twice in the shoulder and head, and one of his teeth broke.
"The kick to the head was what set me off," he is said to have told the psychiatrist, before allegedly admitting to smothering Ms Rogers with a pillow.
Dr Martin said Rogers denied having planned to kill his wife and said he "planned to plead guilty to manslaughter because it wasn't premeditated".
The trial continues before Justice Julia Lonergan.
3. Is now the best time to buy? House prices are at their lowest since 2011.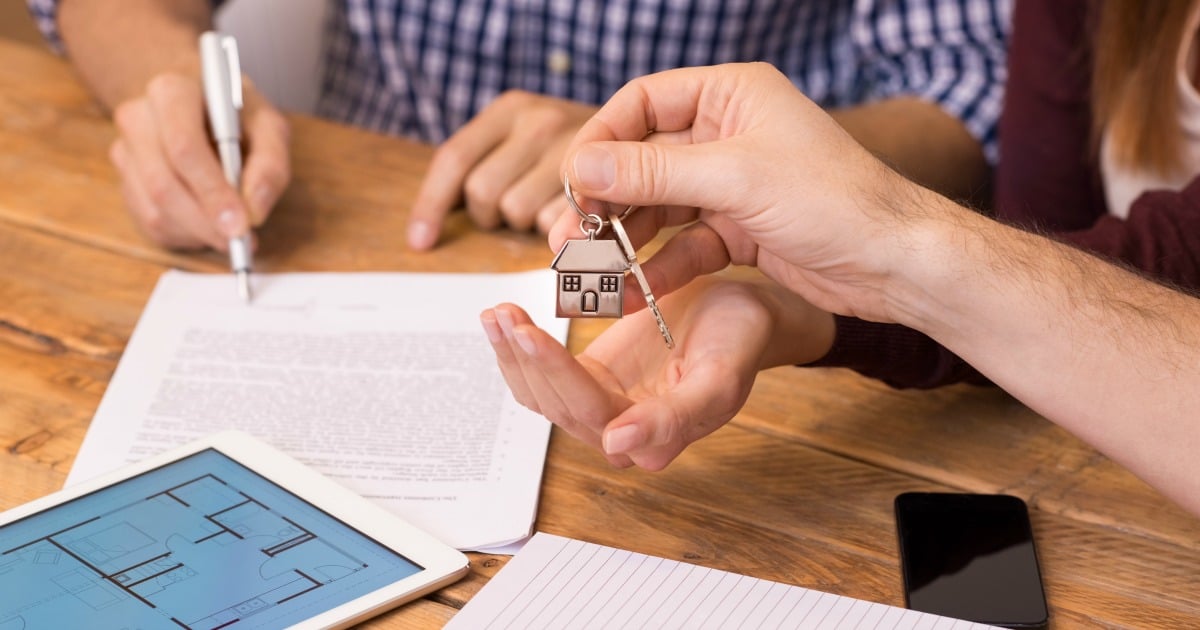 Australian home prices suffered their sharpest monthly fall in July since late 2011 as declines gathered pace in Sydney and Melbourne sank into the red, data showed on Wednesday.
Property consultant CoreLogic said its index of home prices nationally dropped 0.6 per cent in July from June, leading to an annual fall of 1.6 per cent.
Values in the combined capital cities fell 0.6 per cent in the month and 2.4 per cent for the year.
The slowdown has been greatest in Sydney, where prices were down 5.4 per cent in the year to July, while Melbourne eased 0.5 per cent.
Declines were sharpest in the most expensive segments of the housing market, while the more affordable sectors suffered much less.
Sydney and Melbourne comprise about 60 per cent of Australia's housing market by value and 40 per cent by number.
Demand has been sapped by tougher regulations on bank lending and by a general rise in borrowing standards amid revelations of widespread malpractice in the financial sector.
Many small- to medium-sized banks have also recently raised rates on some mortgage products, blaming higher wholesale funding costs, although the major banks have yet to move.
The pullback in prices comes after years of stellar growth.
"Since peaking in September last year, the Australian housing market has recorded a cumulative 1.9 per cent fall in value; a relatively mild downturn to date considering values remain 31 per cent higher than they were five years ago," said CoreLogic Head of Research Tim Lawless.
4. A teenage girl who was raped by her brother has been jailed after undergoing an abortion.
A girl raped by brother is jailed for illegal abortion in Indonesia- People protest
https://t.co/5XdW3VgETH

— Danyal Soomro (@SoomroNY) August 1, 2018
There are calls to decriminalise abortion in Indonesia after a teenage girl who was raped by her brother was jailed for six months for terminating her pregnancy, sparking anger among activists who are demanding her immediate release.
The 15-year-old, from Jambi province on the Indonesian island of Sumatra, was sentenced last month after a judge found her guilty of having an abortion, according to rights groups including Amnesty International.
Her 18-year-old brother was jailed for two years for sexually assaulting a minor, while their mother was arrested for assisting in an abortion, Amnesty International said.
Budi Wahyuni, vice chairwoman of the government-backed National Commission on Violence Against Women, called the girl's punishment a "gross injustice".
"She was raped and now jailed, it is a double injustice. All women must be given the right to decide on abortion and not being subjected to any punishments," she said by phone from Jakarta on Wednesday.
Abortion is illegal in Indonesia, the world's largest Muslim country, unless the mother's life is at risk or it is performed under certain circumstances such as rape.
The procedure, however, must be carried out no later than six weeks into a pregnancy, or the woman may face up to four years in jail. Those who assist in carrying out an abortion can be sentenced to up to 10 years.
The 15-year-old was about six months pregnant, officials have said.
5. David Hasselhoff, 66, has married his 38-year-old girlfriend seven years after they met when she asked for an autograph.
Ex-Baywatch star David Hasselhoff and former sales assistant Hayley Roberts have tied the knot.
Hasselhoff, 66, and Roberts, 38, wed in Italy on Tuesday in a ceremony attended by close friends and family, the actor's spokesman confirmed to People.
The couple met in 2011 when Roberts asked the then-Britain's Got Talent judge for his autograph during an event in Cardiff.
The ex-Knight Rider star, who has been married twice before, requested her phone number and, after dating, proposed with a picnic on the beach two years ago.
The Hoff, who has two grown-up children, previously told Hello! magazine: "I had a saying: 'You don't get married because you want to live with someone, you get married because you can't live without them'.
"I felt that way. I knew that I was really unhappy without her. I waited to propose because I thought I was too old for her."
Roberts doesn't seem worried about the age gap, having once said: "I don't want to miss out on being with someone I love because of what might happen down the line.