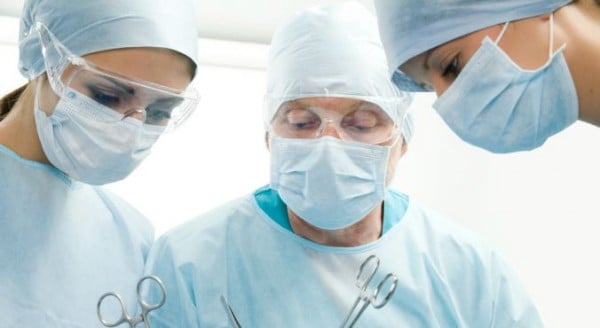 (Image via iStock.) By: Kimberley Ivory, University of Sydney.
An independent report commissioned by the Royal Australasian College of Surgeons (RACS) released yesterday has found bullying, sexual harassment and discrimination are commonplace in the culture of surgeons. Apologising and committing to genuine action to address the "toxic culture" is a positive step, but the actual detox will require more radical surgery to some deeply held beliefs and a transplant of new attitudes about who is, and what it is to be, a doctor.
After reading news of the report in the morning, I found myself later in the day listening to a second-year medical student – let's call her Jessica – describe the humiliating bedside teaching methods of a female clinician she's nicknamed "The Trunchbull"*. She said:
The most offensive part was that this all occurred in front of patients. You could even see the looks on the patients' faces, willing us to get the questions right, as they knew the humiliation that was to ensue.
We already know that 74% of Jessica's peers have had similar experiences. And we now know that if her training leads her down the surgical path, there's a 58% chance Jessica will continue to be bullied and a 30% chance she will be sexually abused or assaulted. This figure is tragically in line with the 33% chance of such abuse described in earlier studies.
And we know that if Jessica chooses to take action against her tormentors, she faces a 30% chance it will continue unabated.
'Toxic culture'
The events of this year have left no doubt the culture of medical training in Australia is toxic. That toxicity is killing doctors and it's killing patients.
The release of the RACS report was accompanied by contrition and an apology from the college about its own part in enabling this "toxic culture" to flourish. But demanding cultural change is one thing. Achieving it is quite another. (Post continues after video).
The college should be congratulated for taking the essential first step towards cultural change: acknowledging the existence and scope of the problem. They've also identified that there are still some surgeons who don't believe these problems exist.