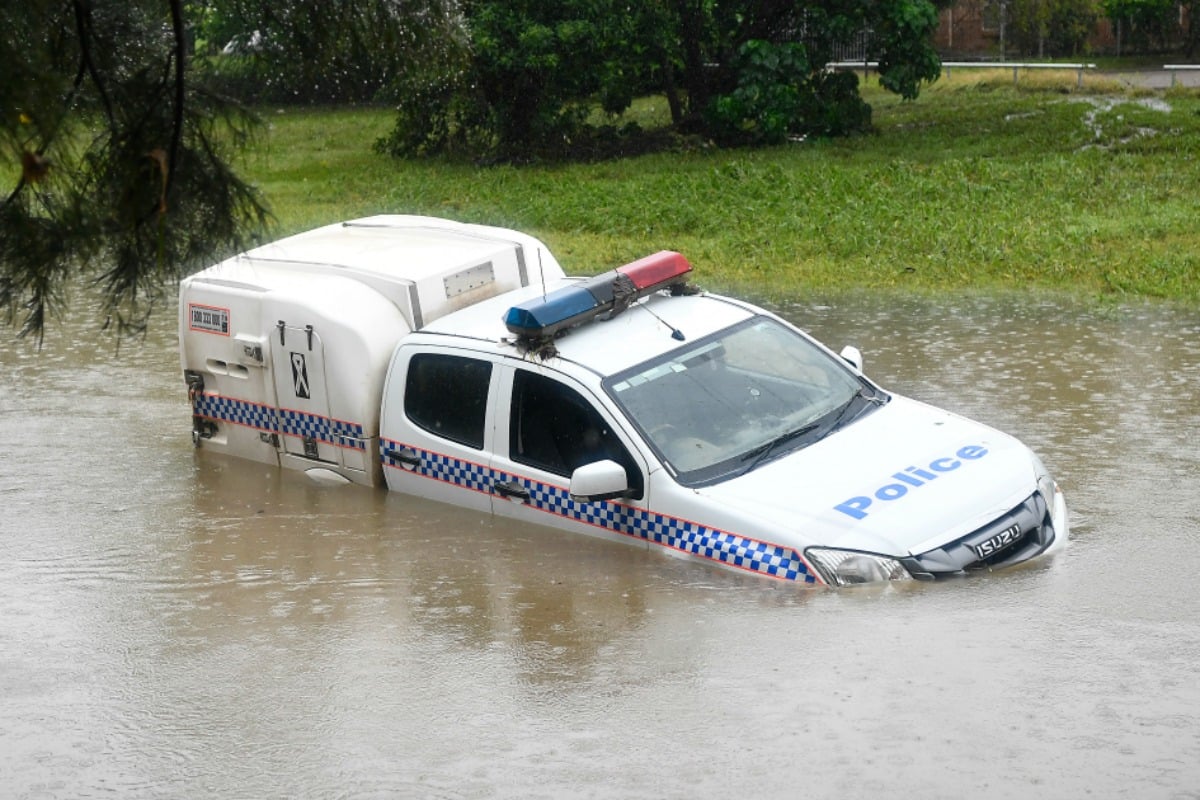 As Townsville residents were being told to evacuate the 'disaster zone' on Sunday night, emergency workers were hurrying towards it.
After the Ross River Dam gates were torn open after days of torrential rain, a wall of water, likened to a tsunami, hit Hermit Park.
The water was deep and the current was strong.
Two police officers, who had put their lives at risk in order to assist with the emergency evacuation, became trapped by rising floodwaters.
Their vehicle was washed away, and the two officers clung to nearby trees for half an hour, until a water rescue team arrived.
The image of the submerged police car, claimed by a horrific natural disaster, speaks volumes about the commitment of Australian emergency workers.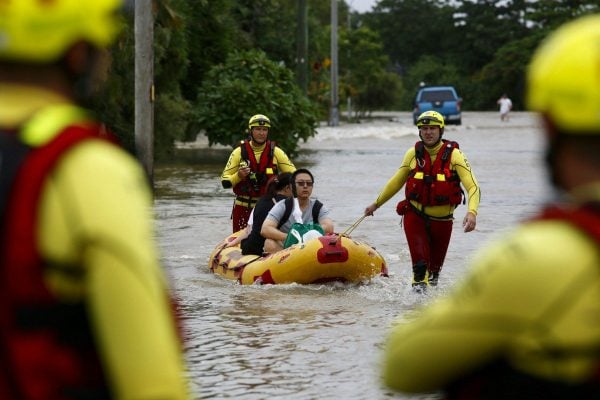 Tens of thousands of Queensland Fire and Emergency Service (QFES) crews, police officers, soldiers and SES volunteers have worked incredible hours over the last week to save the lives of trapped residents.
An elderly man was carried out of his flooding home by three police officers. Two people trapped on top of a car in the middle of the night were rescued by QFES crews. Workers knocked on doors for hours and hours upon end, to evacuate every single person - one by one.
Families took refuge on their kitchen benches, others huddled on their rooftops.
By boat, by foot, by car, by helicopter and even by army tank, emergency services worked as fast as they could to bring the vulnerable to safety.
In the midst of such tragedy, it is worth acknowledging the heroes, who have worked 24 hour shifts with no break.