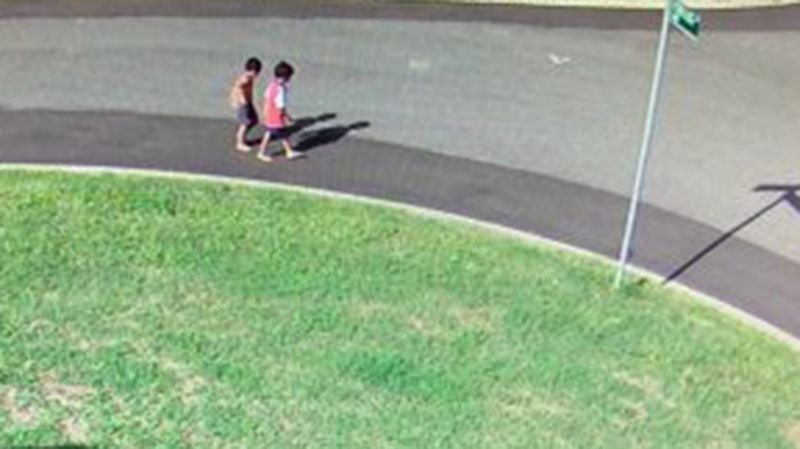 -With AAP.
1. Missing Queensland boys found dead in river.
The bodies of two boys who went missing in Townsville have been found in a river.
An amber alert was issued by Queensland Police on Monday afternoon after the three-year-old and five-year-old when missing from the suburb of Cranbrook, with both found in the Ross River this morning.
"The Queensland Police Service have sadly located the bodies of two boys who went missing from Cranbrook yesterday," a police spokesperson said in a statement.
The boys, aged 3 and 5, went missing from a home on Brett Street about 5.30pm on Monday.
The boys were seen on CCTV walking along Brett Street towards the Ross River.
More than 60 police officers were involved in the search for the boys, with their bodies found just before 7am.
2. Young mum granted bail after being charged over alleged barbaric attack of two Victorian policeman.
EXCLUSIVE: We speak to the witness who filmed this disgusting attack on two Snr Constable police officers at St Kilda. He was fearful the officer being smacked into the ground was going to die. I'll be live at 6 with an update on their injuries #7newsmelb pic.twitter.com/Sd9AmjeJz8

— Teegan Dolling (@tdolling) February 24, 2019
The barbaric attack of two policemen in Melbourne has disgusted and outraged senior officers as well as Premier Daniel Andrews.
Childcare working and mother-of-one Kayla Potts, 25 and her fiancé Jack Houldcroft, 27, brother Trent Potts, 26 and 38-year-old relative Phil O'Donnell had been out celebrating a birthday in St Kilda.
Police were called to Fitzroy Street about 3am on Sunday after a woman was assaulted. Mr Potts is accused of kneeing a woman in the genitals.
As officers arrived and tried to arrest him, Ms Potts allegedly hit an officer on the head. She was struck with a policeman's torch and video shows blood streaming down her face.