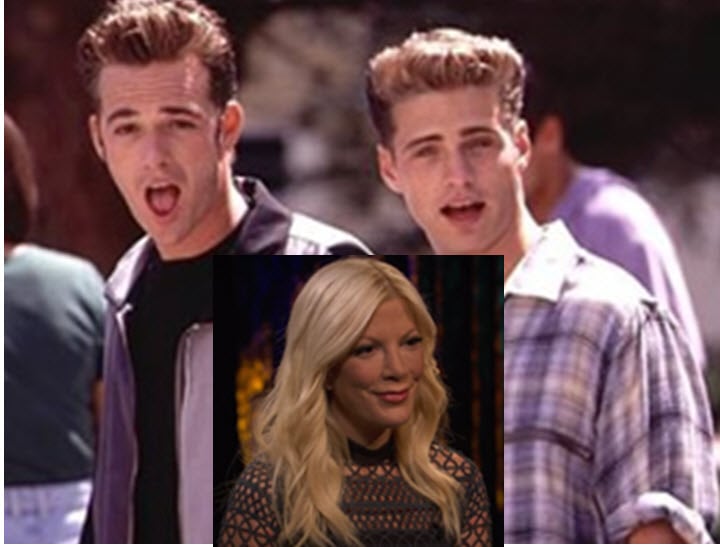 Did her dad know about this?!
Tori Spelling made sweet, sweet love to not one but TWO of her 90210 co-stars.
Some evil genius at the Lifetime network has devised a show in which celebrities are hooked up to a lie detector, asked incredibly invasive and personal questions, then asked the same questions by an interviewer, who can gouge out more intimate and icky details.
Spelling, 42, is the latest victim of Celebrity Lie Detector.
Watch the first clip here… Post continues after video.
Her most famous role was as the sweet, virginal Donna Martin in one of her father Aaron Spelling's most famous TV successes, 90210.
Young Donna stayed loyal during her boyfriend David's battle with methamphetamines, his flirting with his blind piano teacher Holly and his dalliance with recording manager, Ariel. And that was just in one season.
But, in real life? Spelling was getting it on, and why the hell not? During her time on 90210, she and Brian Austin Green (who played David) were a couple, but he wasn't the only one she was Doing It with.