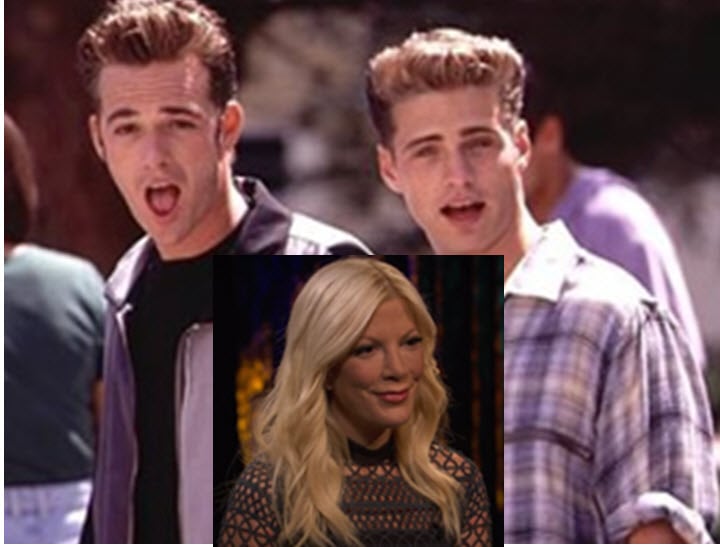 Did her dad know about this?!
Tori Spelling made sweet, sweet love to not one but TWO of her 90210 co-stars.
Some evil genius at the Lifetime network has devised a show in which celebrities are hooked up to a lie detector, asked incredibly invasive and personal questions, then asked the same questions by an interviewer, who can gouge out more intimate and icky details.
Spelling, 42, is the latest victim of Celebrity Lie Detector.
Watch the first clip here… Post continues after video.
Her most famous role was as the sweet, virginal Donna Martin in one of her father Aaron Spelling's most famous TV successes, 90210.
Young Donna stayed loyal during her boyfriend David's battle with methamphetamines, his flirting with his blind piano teacher Holly and his dalliance with recording manager, Ariel. And that was just in one season.
But, in real life? Spelling was getting it on, and why the hell not? During her time on 90210, she and Brian Austin Green (who played David) were a couple, but he wasn't the only one she was Doing It with.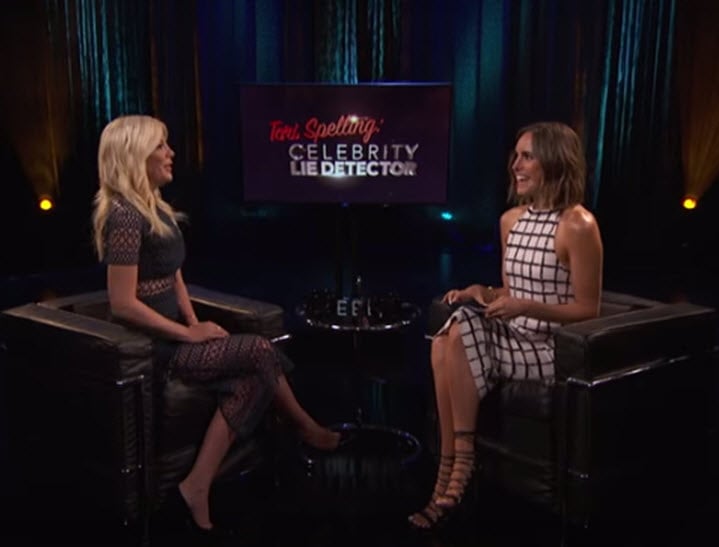 The heady days of 90210 stardom behind her, the contemporary Tori Spelling hasn't been on our screens in an acting capacity — unless you count her reality TV show — for some time.
"Why would you subject yourself to this?" asks the interviewer, Louise Roe.
I think we all know the answer to that, my friends.
For eight hours she was questioned by a creepy guy while hooked up to a lie detector. It's like a torture method straight out of Guantanamo.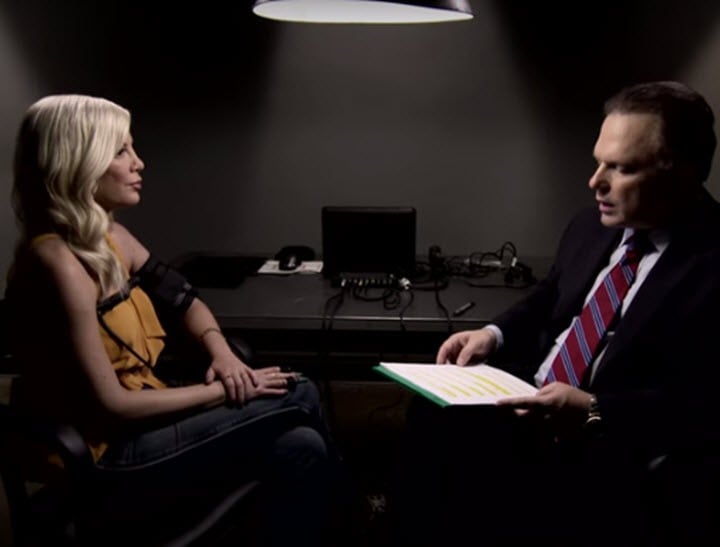 "There's so many tabloids. It's really hard to know what the truth is. This is the only way celebrities are ever going to be able to be in an interview and say something and the fans know that they are 100 per cent telling the truth," responds Spelling.
She wants to "set the record straight," apparently.
I think Tori Spelling overestimates the interest level in her private life.
However, one question was of very great interest to us: "Did you have sexual relations with any of the cast members of 90210?" WOAH, what?
Spelling takes a deep, soap-opera cultivated sigh. "Yes."
Watch the second clip here…Post continues after video.
Oh my god, which one? David was one, right? Was it Dylan? Say it wasn't that jerk Steve!
"Brian and I were the youngest, we were 16. And I remember the first time I shook his hand, I just…" she shivers.
That is exactly how I felt when I looked at the Brian Austin Green poster on my bedroom wall, Tors!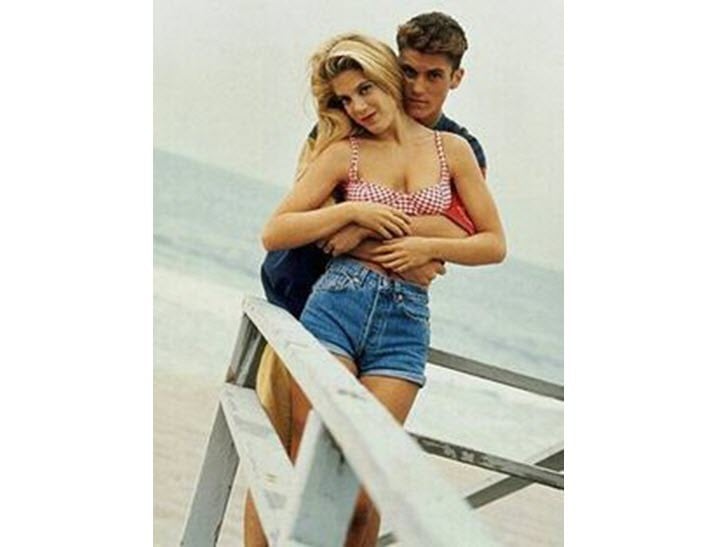 Then she relates some story about how Green would grab the "peach fuzz" on her cheeks and tell her she was like a little lambchop, which isn't exactly the kind of foreplay David Silver would engage in in my 90210 erotic fan fiction, but whatevs.
Next, Roe asks Spelling if she had slept with any other original cast members, knowing that the answer is a big fat YES.
Watch the third clip here… Post continues after video.
Roe echoes my above sentiments when she says, "It wasn't Ian Ziering, was it?"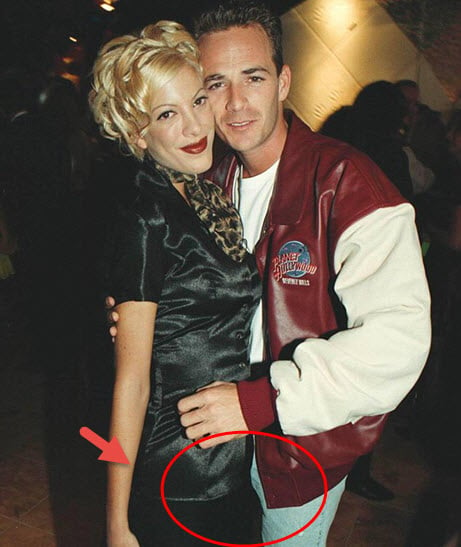 Spelling will not be drawn. Roe says "Jason Priestly? Luke Perry?" but Spelling's poker-face game is strong.
Roe is persistant. She manages to rule out Ziering (phew!), which leaves only Luke Perry and Jason Priestley.
Of course, that's all the information we have for you for now. They're not called teaser clips for nothing.
The full episode of Tori Spelling: Celebrity Lie Detector airs tomorrow.