Prospective brides, there's a new date you need to mark in your calendars.
Sure, you've already got a countdown going for your big day, but you need to add April 13th to your diaries, because your go-to store Topshop is launching it's very own bridal collection.
Yes, the store (and website) that's given us collaborations with the likes of Beyoncé and Kate Moss — not to mention somewhere to go during the last 10 minutes of our lunch breaks for a quick bit of retail therapy — now wants to make you into a beautiful, stylish and budget-friendly bride.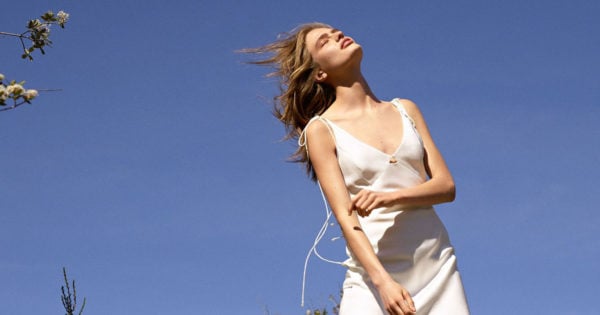 That means, come April 13, your dream wedding dress could only be an 'add to cart' away.
The dresses are available internationally in five distinct styles - from strapless to sequinned to one the perfect shade of pink.