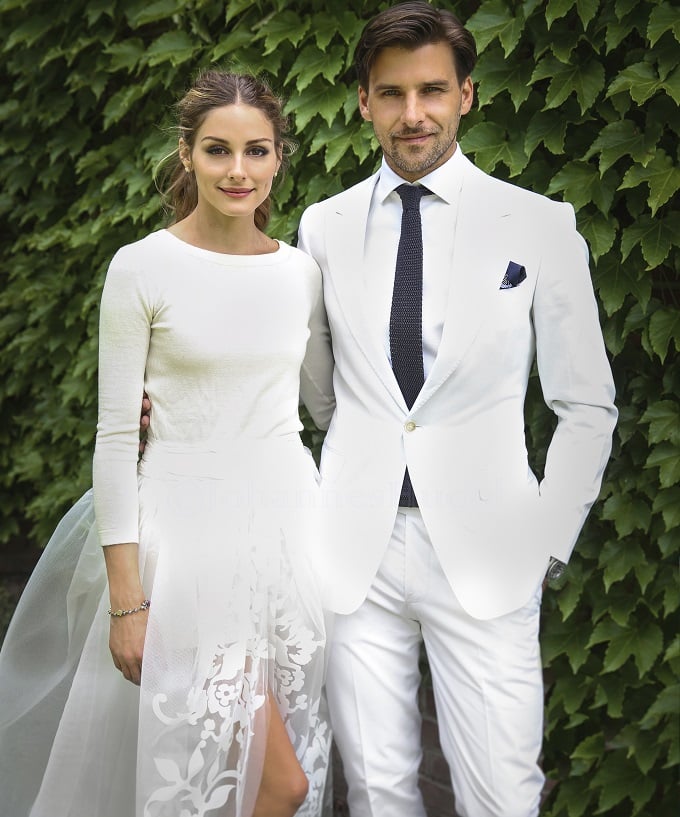 Ladies, it's time to wear the pants! We bring you the three hottest wedding trends for 2016, and we couldn't be more excited for the year ahead.
Pants, yes, pants!
Brides the world over are embracing the liberating trend of wearing pants to their wedding (yes, saying goodbye to waves of chiffon and recalcitrant trains counts as a liberation).
Gay or straight, whatever their age or background, and no matter how many times they've been married, women in pants are kicking down the traditional image of the bride on her big day.
"I think the typical vision of a bride is an outdated thing," Courtney Raniszewski, 28, a freelance fashion stylist in New York told the New York Times. "You don't want to try to adhere to an archaic image of a woman. You just want to feel like you."
And, if "feeling like you" means ditching your white dress moment, then there's a whole world of stylish opportunity that will allow you to do so.
 Remember when Solange Knowles rocked up to her wedding in a killer pant suit on a bike?
And when Amal Clooney married her one and only wearing white pants for her civil wedding ceremony in Venice?
Here's some inspiration to kick-off your dress/suit/pant shopping.