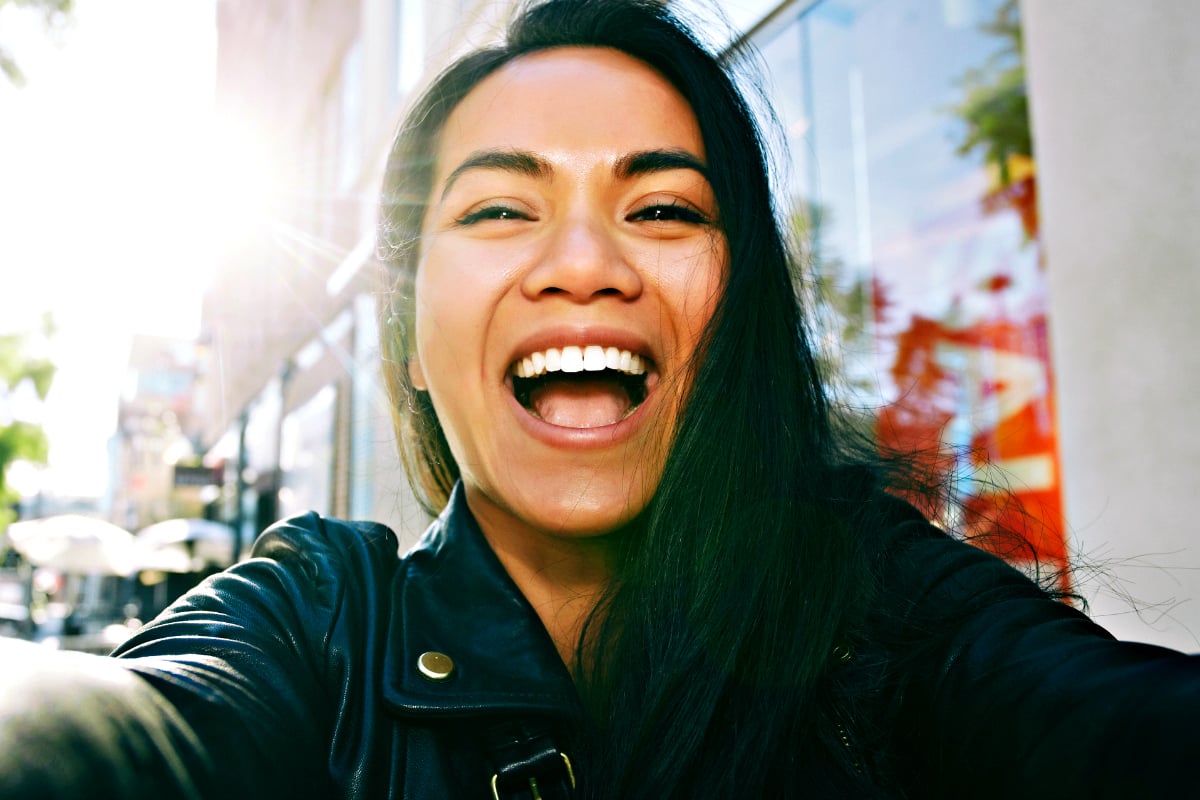 Until recently I thought I was nailing the whole #gratitude thing.
I've always been good at appreciating the big and little things in life. Growing up I'd drive my sisters a bit crazy by going on about the beautiful weather, the stunning trees or the gawwgeous sky. They were like, "yeah we got that the 37th time you mentioned it". Ah, the grounding influence of sisters.
I've even been known to keep a gratitude journal where I rattle off a list of things that I'm grateful for at the end of a day:
My amazing family
My ridiculously cute dog (he's seriously cute)
Good health (after a tough year, but more on that later)
A great job
That sounds pretty… grateful, right? But I realised there is a much more powerful and meaningful way to practise gratitude that goes a lot deeper than what I'd thought.
I learnt this when I attended Unleash the Power Within, a four-day event held by world-renowned life and business strategist, bestselling author and entrepreneur Tony Robbins. Yes, the one where you walk on a bed of hot coals and learn how to focus yourself, conquer fear and transform your life in meaningful ways. And I mean really meaningful.
I took so much away from this event and one of those things was a gratitude exercise which forms part of Tony's daily ritual of 'priming.' It moved me to tears every time we did it. But before I tell you what it is, here's the "why" behind it.
Tony Robbins has interviewed more than 50 billionaires over the past few years, and yet he found that only about four of them were truly happy. In Tony's view, the source of happiness and contentment is…you guessed it, gratitude.
It's the antidote to all the things that mess us up. Because you can't be fearful and grateful at the same time and it's pretty hard to be angry and grateful at the same time too. Yet somehow, so many of us spend our lives thinking that once we have that job, or that boyfriend or more money, that's when we'll be happy. If we just dipped into the memory bank of our own life we'd be pretty blown away by all of the amazing things it has to offer and how incredibly fortunate we already are.
Knowing that, this is the three-step exercise we did at the event that opened up my eyes (and the tears that came):
1. Put your hand on your heart.
The exercise starts with you putting your hand on your heart and feeling your heartbeat. Simple, but it's surprisingly calming and grounding. I can't remember the last time I listened to my heartbeat.
Tony then said: "As long as this heart beats, you live". So simple and yet so powerful. As long as this heart beats you get another day. Another day that is a gift.