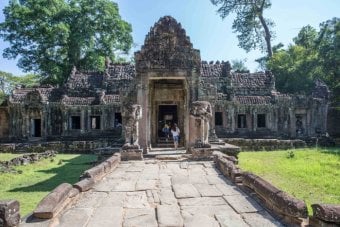 We've rounded up the news headlines from Australia and around the world. 
1. Tony Abbott brings forward the special meeting to consider a leadership spill.
Prime Minister Tony Abbott has called a special party room meeting for 9:00am AEDT on Monday to consider the spill motion.
Two West Australian MPs are planning to move a motion to spill the leadership positions of the Liberal party at the meeting.
The move comes after Communications Minister Malcolm Turnbull praised Mr Abbott earlier this morning for keeping the meeting on Tuesday, saying it "showed great respect for the party".
"The virtue of having it on Tuesday … [is] that members coming to Canberra who will have been getting lots of phone calls and talking to their constituents, many of which will be uncertain, will want to have the opportunity to sit down and talk to each other in the nation's capital in the course of that Monday leading up to the Tuesday," Mr Turnbull said.
"He's … shown great respect for the party room by saying that the meeting will be on Tuesday which is the normal party room meeting."
Read more: Is Malcolm Turnbull calling MPs to ask for their support?
Some commentators have suggested Tony Abbott could avert a leadership spill by installing Malcolm Turnbull as Treasurer.
Mr Abbott told reporters outside Kirribilli house earlier that Joe Hockey still had his full support.
When asked by reporters if Mr Hockey still had his continued support, the PM replied, "of course he does".
The Federal Employment Minister Eric Abetz rejected reports that he was among ministers campaigning for Joe Hockey to be replaced as Treasurer.
Senator Abetz said he continues to support the entire leadership team, including the Treasurer.
Speaking outside his house this morning, Mr Turnbull said members of the party room needed time to talk to each other directly rather than through the media.
"Members of the party room have got to have the time to talk to each other … that's the whole purpose of Parliament, for people to come together and talk, that's what we're paid to do by our constituents," he said.
"It is really important that we talk to our colleagues directly rather than giving them advice or lecturing them or trying to communicate with them through the media.
"We've got to respect our members … in the party room, whether they're the PM or the newest elected backbencher."
A version of this article was published by the ABC here. It has been republished with full permissions. 
2. Lindt cafe workers armed themselves with knives as the cafe was overtaken by Sydney siege gunman.
Lindt cafe workers Jarrod Hoffman and Joel Herat have spoken to Channel 9's 60 Minutes program about their 17 hour long ordeal with Man Haron Monis during the Sydney Siege.