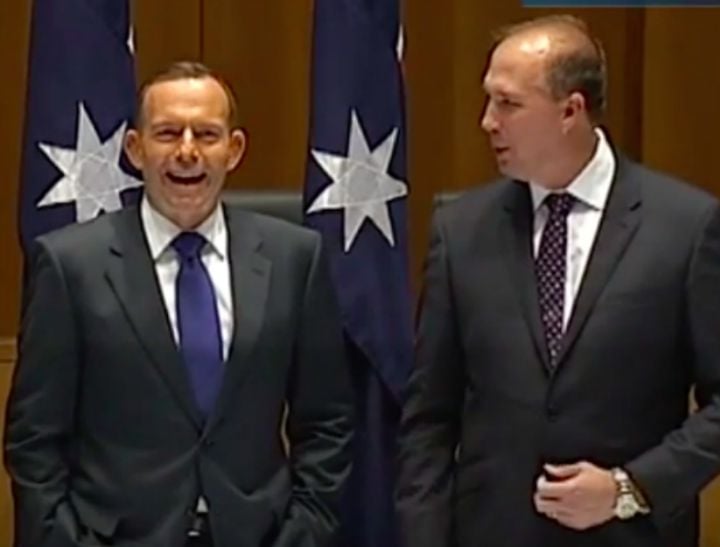 When I think about Pacific Island families living in fear of their homes being submerged by rising sea levels, it makes me want to cry – not laugh.
But to Tony Abbott and one of his ministers, Peter Dutton, it's apparently a joke.
On Friday, they were caught out laughing and joking about sea-level rise threatening Pacific Islanders' homes, while they stood underneath a television crew's microphone.
(See below for footage of Tony Abbott and Peter Dutton joking about rising sea levels. Post continues after video.)
This is from the same government whose Treasurer smoked a cigar after delivering a brutal budget that cut funding from domestic violence services.
Global warming is not a laughing matter, especially in Pacific Islands where saltwater is creeping into freshwater supplies and farming land, rendering it useless.
Some Pacific nations are only 1 metre away from being completely submerged by rising waters. Already two islands in the country of Kiribati have gone under the waves.
What makes this all the more heartbreaking is that the people living on these islands have hardly contributed to climate pollution at all, yet they will suffer the most from climate change.
In Australia on the other hand, we have higher levels of climate pollution, per person, than anywhere else in the world.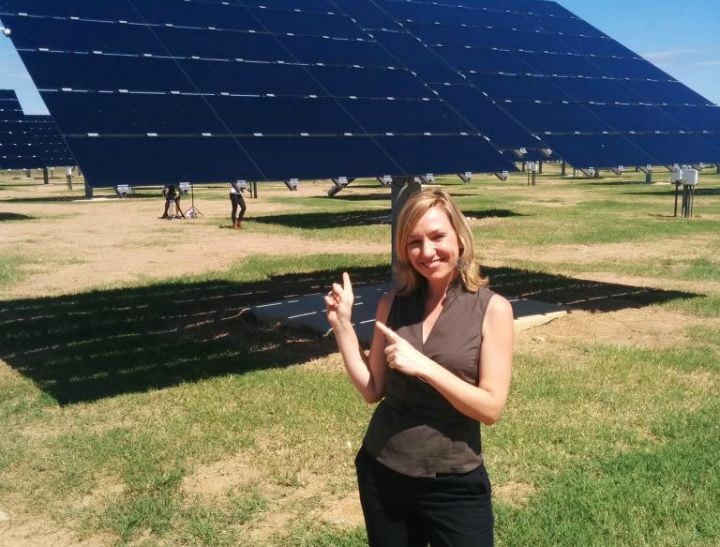 We can help our Pacific Island neighbours by cutting down our climate pollution footprint. It's easily achievable and makes good economic sense.
We simply need to embrace the job-rich clean energy industry, with a transition plan for workers who are losing their jobs because the trading price of fossil fuels keeps dropping as the rest of the world moves away from dirty energy.
But Tony Abbott doesn't seem to get it. He even says wind farms are 'ugly' and that 'coal is good for humanity'.
Maybe the big donations his party takes from mining companies has something to do with his attitude.
The Abbott Government has cut our renewable energy target and is using taxpayer money to give big mining companies cheap fuel and to pay for their infrastructure.
If, instead of staying stuck in the past, we embrace clean energy, both our future and that of our Pacific island neighbours can be a bright one.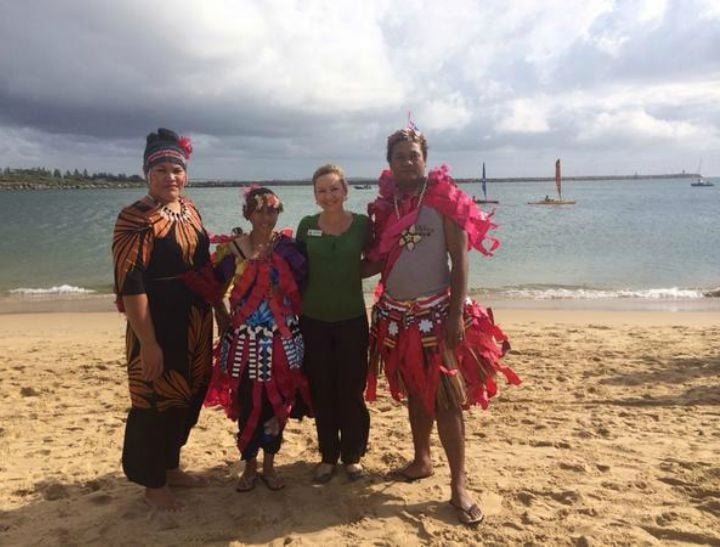 As a Queenslander, I was so proud when people banded together to help their neighbours recover from the devastating 2010-11 floods in Brisbane and other parts of the state. In Australia, when a neighbour is in trouble, you help them out. You certainly don't laugh in their face.
Now it's time to help our regional neighbours.
We want to send a message to the people of low-lying Pacific nations that just because our Prime Minister is a coal-loving climate dinosaur, doesn't mean we don't care about their families, homes and cultures.
You can show your support for Pacific Islanders by signing this letter online, which we're planning to send to Pacific Island leaders with thousands and thousands of signatures. 
Queensland Senator Larissa Waters is the Australian Greens Deputy Leader and climate change spokesperson.
What was your reaction to the footage of Tony Abbott and Peter Dutton joking about rising sea levels?