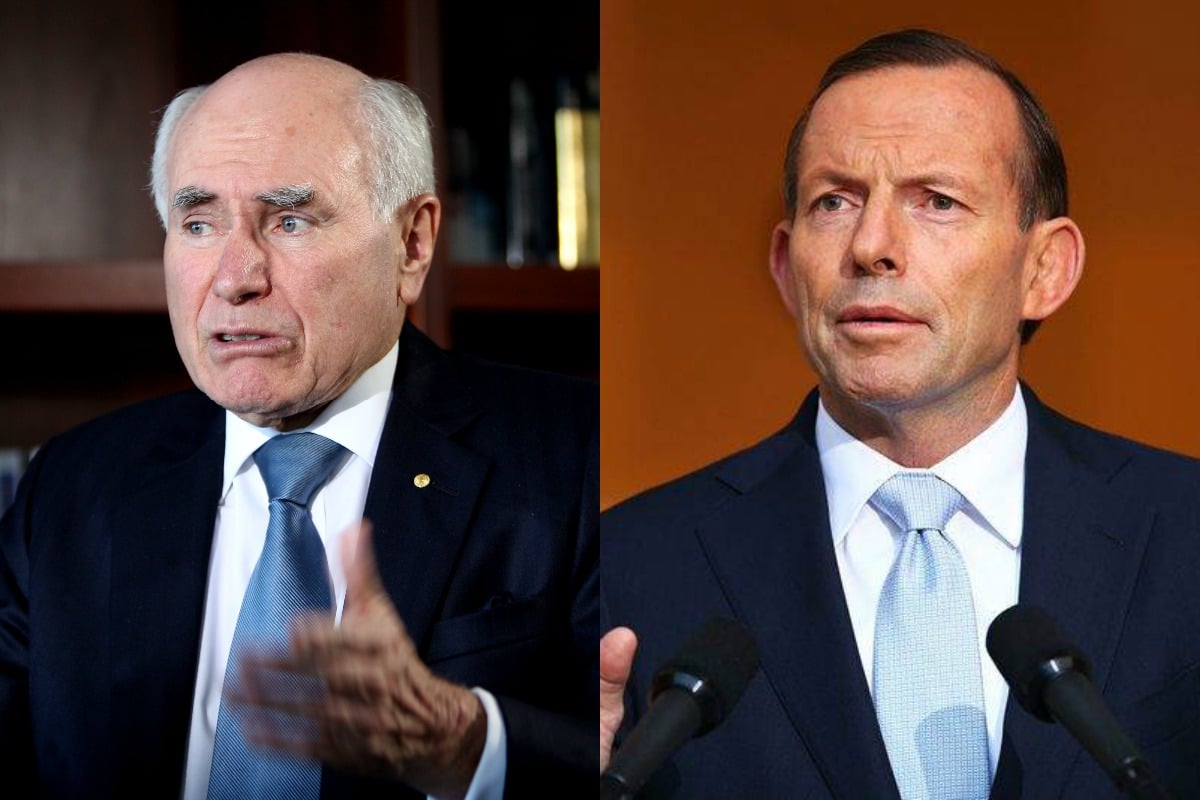 The following contains details of sexual assault which may be distressing. For 24-hour support, please call 1800 RESPECT. 
1. Despite his conviction, two former Australian prime ministers have supported George Pell.
Former PM John Howard on George Pell AFTER he was found guilty of abusing two children: "None of these matters alter my opinion of the Cardinal." @9NewsMelb pic.twitter.com/9TNcAKSULP

— Eliza Rugg (@Eliza_Rugg9) February 27, 2019
Former prime minister Tony Abbott called his friend George Pell after the cardinal's guilty verdict on five counts of child sexual abuse.
Pell was found guilty in December of orally raping a 13-year-old choirboy and molesting another after Sunday mass at St Patrick's Cathedral in East Melbourne in 1996.
The news of Pell's crimes sent shock waves across the globe on Tuesday and on Wednesday he faced a County Court pre-sentence hearing.
Mamamia's daily news podcast The Quicky will get you up to speed on what you need to know today…
Abbott told 2GB radio the crimes Pell was committed of didn't "sound consistent with the man I have known".
"I absolutely accept that this is a shocking result, a devastating result, but it is subject to appeal," he said.
Host Ben Fordham asked Abbott to explain who it was a devastating and shocking result for.
He replied: "Certainly for the friends of Cardinal Pell, and as you say I am one, devastating for all who believe in the Catholic church, and I'm also one of those.
"This is a grim time, no doubt about that, but I also have faith in our system of justice and let's see what the system of justice ultimately produces.
"Yes, he has been convicted, he has been found guilty, and as the Prime Minister said, no one is above the law … but let's wait and see what the law ultimately produces."
A second former Australian prime minister, John Howard, provided a character reference to a court for Cardinal George Pell, who has been convicted of child sex offences.