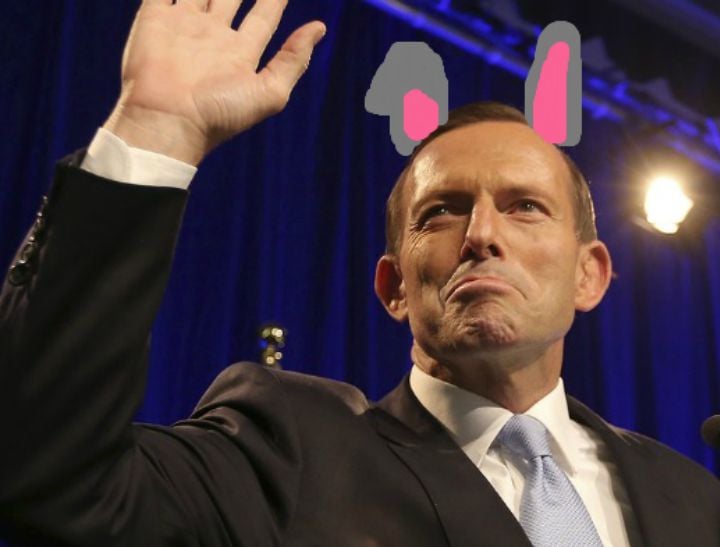 Internet, you've outdone yourself.
In a rare show of bi-partisanship, self-proclaimed "netball dads" Tony Abbott and Bill Shorten put aside their differences today to congratulate the Australian Diamonds on their triumphant defeat of the New Zealand ferns at the Netball World Cup.
OR DID THEY?!!
The Prime Minister receives a pair of bunny ears during his group photo with the Australian Diamonds and fans pic.twitter.com/DP7oy5lTwY

— ellinghausen (@ellinghausen) August 20, 2015
Shorten swears if wasn't him… but could you really blame him?
Thought about it…promise it wasn't me @TonyAbbottMHR https://t.co/hPgfZINpqR — Bill Shorten (@billshortenmp) August 20, 2015
Abbott is apparently none the wiser.
Women's sport takes centre court in our Parliament today as we salute our world champion @AussieDiamonds netballers! pic.twitter.com/JHJDwTDCBZ

— Tony Abbott (@TonyAbbottMHR) August 20, 2015
Coming soon from Mamamia Investigates: Does Bill Shorten have tiny hands?