For approximately 12 months, I've kept my addiction to watching people extract their tonsil stones on YouTube on the down low.
I refrain from bringing it up over dinner, and have never told any romantic partners. It's something I do in private, and to be honest, I'm not entirely proud of it.
But today – I'm ready to confess.
Watch the video playing above to see one of the largest tonsil stone extractions caught on film.
I first heard the term 'tonsil stones' while deep diving on a Reddit thread about the most revolting things the body does (… obviously) because that is my idea of a hip and happening Friday night.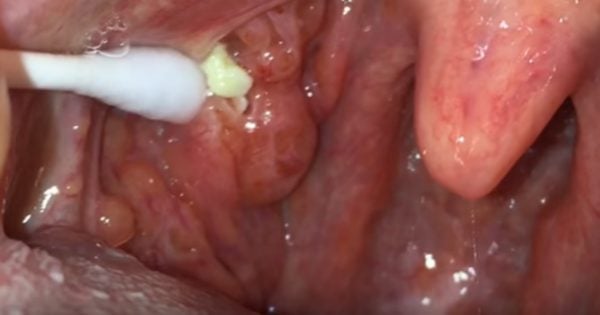 I knew as soon as I read it, that I needed to know more.
Tonsil stones are are lumps of calcified material that form in the tonsils. Our tonsils are full of small holes or crevasses, and bacteria, dead cells, food and mucus can become clogged. I am italicising every word that makes me want to vomit.