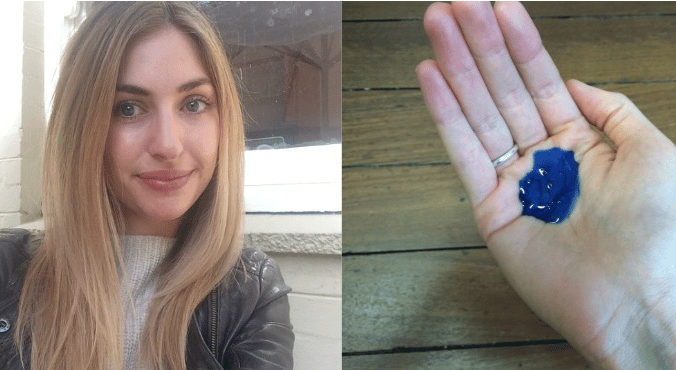 Image: supplied. 
Up until about a month ago, I had virgin hair. Yes, after a series of bad dye jobs (from platinum blonde to black) I decided my salon days were over. I grew my hair out for five or so years but after desperately needing a change, I recently went back to blonde.
Approximately 72 hours later, I began to remember the hardships all blondes face. Starting with: Brassy hair. Great.
"Blonde hair may go brassy due to colour fading, which in summer could be the result of plenty of exposure to the sun and water, as well as overusing heat styling tools," explains celebrity hairdresser and Pantene hair expert Barney Martin.
The saviour? Toner. Lots of it.
What exactly does toner do?
Think of it as your temporary "filler" between visits to your hairdresser.
"Toners work to correct the unwanted tones in your hair. If you find your blonde is looking brassy, golden, orange, or even reddish, a toner can be used to counteract the unwanted pigments in your hair and create your desired shade," explains explains Shari Reynolds, Wella Colour Artist & Head Colourist at Barney Martin Hairdressing. (Watch how to style a bob in under five minutes. Post continues after video).