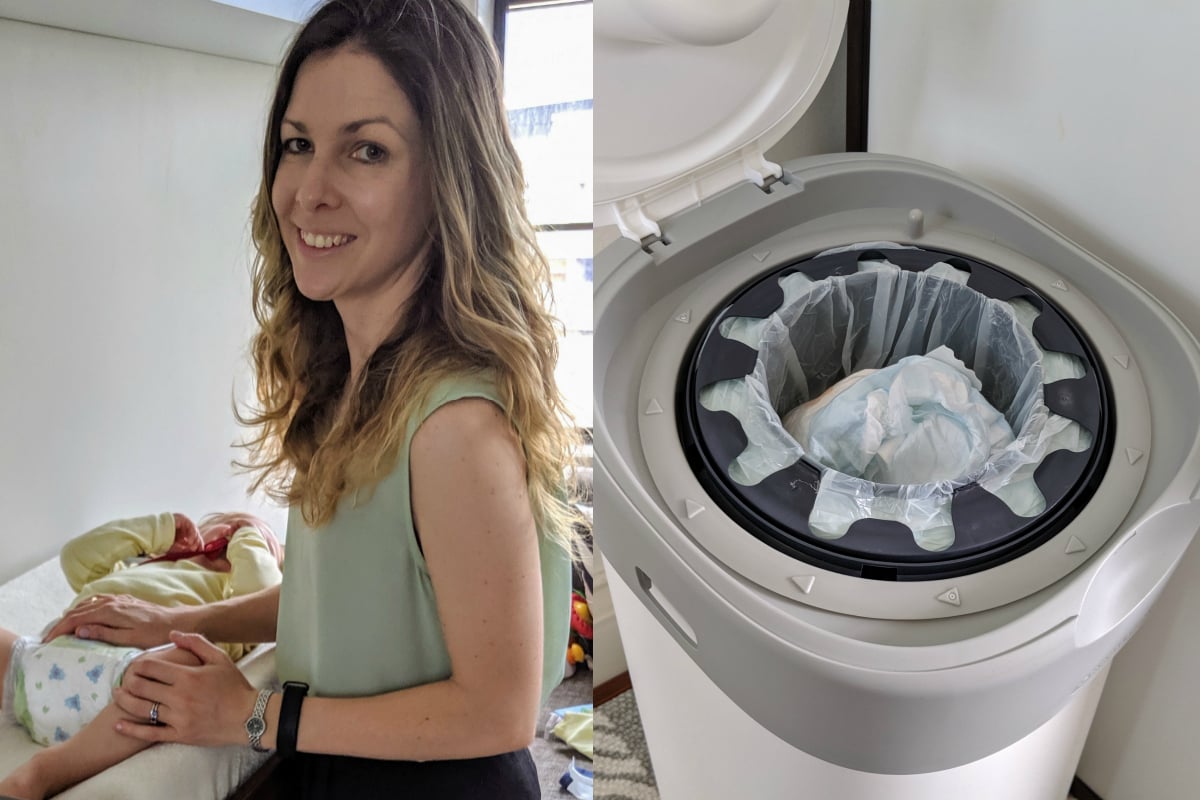 Let's be real – a baby nursery can look beautiful but smell anything but.
Considering you're spending so much time in there with your (regularly pooing) new baby, you really don't want it to be smelling like nappies all the time.
I didn't think I needed a special nappy bin until I was asked to try the Tommee Tippee Twist & Click nappy disposal system (hear that, folks? It's a "system", not just a "bin").
Living in an apartment without a bin chute means we make frequent trips to the bin room at all hours of the day – not to mention the awkwardness when we bump into a neighbour during nappy evacuation. Oh boy.
The Tommee Tippee Twist & Click nappy bin offers a solution to help us dispose of dirty nappies in a convenient, hygienic, odourless way, with less trips downstairs.
Here's how it works:
Getting started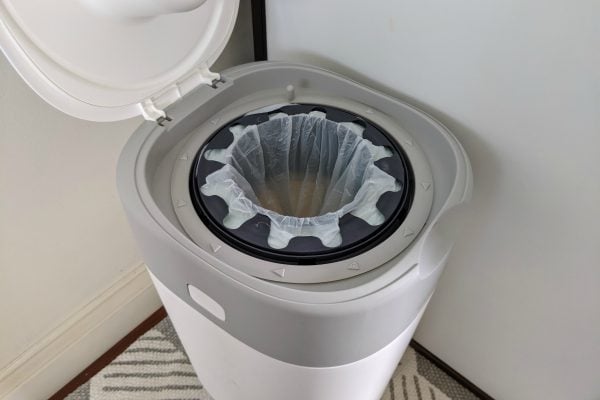 The Twist & Click nappy bin is easy to set up. The disposal system comes with one cassette containing a long continuous bag for nappies.
Simply tie a knot in the bag, hook it to the removable plunger lid which holds the plastic film cassette and click the system in place and you're ready to go.
When the bin is full, use the cutter blade to cut film - it's tucked away safely inside the bin meaning you don't have to use sharp objects around baby or the nursery. To access the cassette, you have to release the safety lock first.
Each cassette should last up to a month (depending on how much film you use) and installing a new cassette is easy too. Remove the plunger lid from the base unit, unhook the knot and drop it into the base.