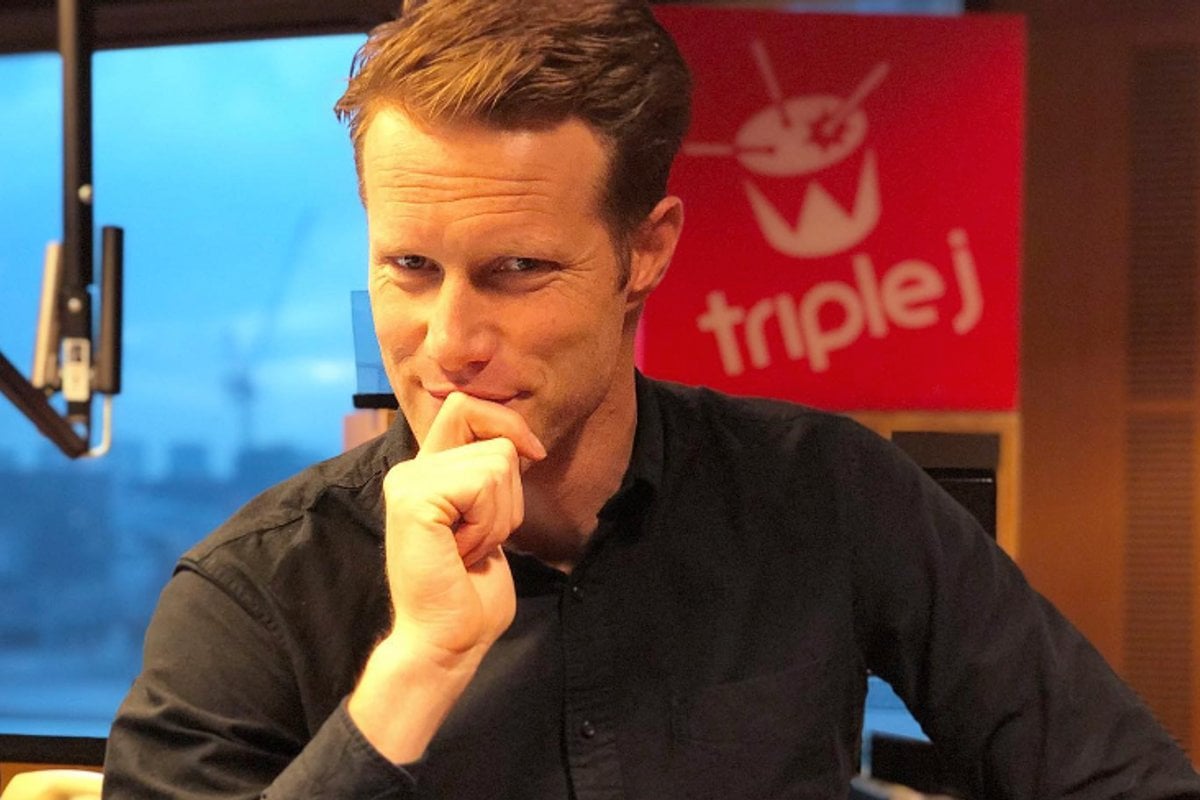 The first time Tom Tilley noticed his family wasn't like other families was when he visited his relatives.
"Mum's family, which are in Wellington, half an hour from Dubbo - they weren't in the church. One of her brothers was and then her three other siblings weren't. So them and their families weren't in the church. They did things like drink alcohol, which we didn't do, or they smoked. And they didn't come to our church," Tilley tells No Filter host Mia Freedman.
"And so they were close, but I could feel a bit of a separation. And then I guess when I got to school [I started realising just how different we were]. Kindergarten, year one, year two joining sporting teams, meeting the other kids, going and staying at their houses... I noticed they weren't on this kind of schedule."
Tilley, who grew up in Mudgee in regional New South Wales, belonged to a fundamentalist Pentecostal church established in Melbourne in the 1950s called Revival Centres. His childhood "schedule" consisted of a full day of Sunday worship - the main service for two hours, followed by a lunch break, then the afternoon service for another hour and a half. Then there were the two house services during the week - mostly Wednesdays and Fridays - which lasted about an hour.
At both the weeknight and Sunday services, there would be preaching by the pastor (who also happened to be Tilley's father), singing church songs, clapping, guitar-playing... and praying in tongues.
Listen to Mia Freedman's full interview with Tom Tilley on the No Filter podcast below. Post continues after audio.
"Our church interpreted this part of the Bible - in the book of Acts, where people speak out in tongues - as the kind of blueprint for salvation; that you had to have almost the same experience as those people did 2000 years ago to prove that you had the Holy Spirit and were therefore saved," Tilley explains.
As can be imagined, the pressure to speak in tongues was high for everyone in the church. Tilley's younger brother had actually started speaking in tongues when he was seven years old, so there was added pressure for Tilley to catch up.
"I was 10 years old when I think I received [the Holy Spirit]," Tilley recalls. "I was praying. It was in this cabin before all us kids went to sleep. In the months leading up to that, I'd had this feeling when I was praying, like there was this warmth in my chest that seemed to correspond with some of the stories I'd heard from other people's experiences. So I'm like, 'Oh, I think it might be coming soon'. 
"And then I felt this change in my tongue. I'm repeating these syllables; we basically were told to repeat hallelujah, hallelujah, hallelujah. And that would sort of evolve into something that was God given. And so I felt there was a distinct change in my tongue, where it sort of loosened up and became free."