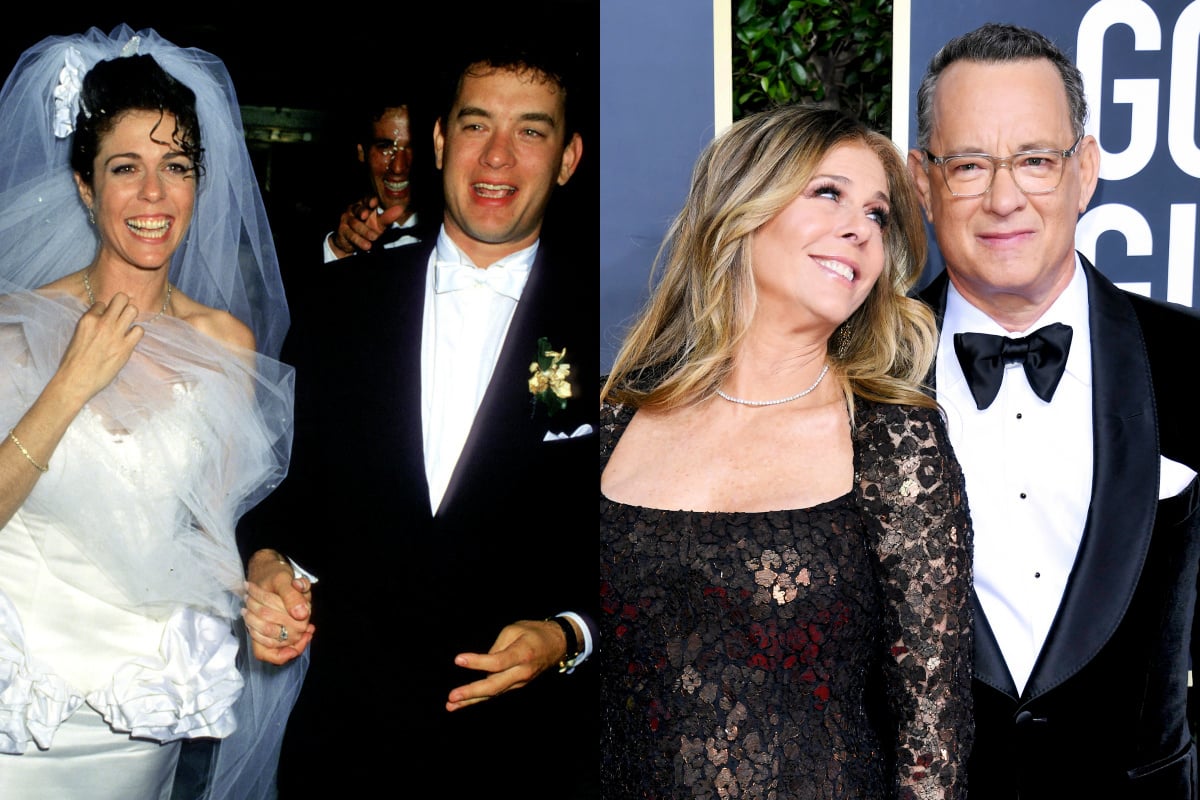 On Monday, Hollywood actor Tom Hanks was honoured at the 77th Golden Globe Awards with the Cecil B. DeMille Lifetime Achievement Award.
Arguably one of the most prolific actors of the last 50 years, Hanks could've used his acceptance speech to lament any number of his iconic roles in classics like Forrest Gump, Castaway, Sleepless in Seattle, Toy Story and his most recently Golden Globes-nominated film A Beautiful Day in the Neighborhood.
But standing on the 2020 Golden Globes stage, award in hand, his voice faltered talking about his family. (You can watch part of Tom Hanks' Golden Globes speech below, post continues after video.)
"A man is blessed with a family sitting down front like that," Hanks said, holding back tears looking out at his wife, Rita Wilson, and four children, Colin, Elizabeth, Chet and Truman.
"A wife who is fantastic in every way. Who has taught me what love is and… kids who are braver and wiser than their old man is."
Although Hanks is best known for his on-screen roles, his personal history reads like a screenplay for a Hollywood movie. From his rom-com-like romance with Wilson to his little-known first marriage and becoming a dad at 21, here's a look at the family life of Tom Hanks.
Tom Hanks had a lonely childhood.
Long before we knew him as a leading man, Tom Hanks admits he had a lonely childhood.
In a 2016 interview on the BBC Radio 4 show Desert Island Discs, the now-63-year-old spoke of being a nomadic child, living in 10 houses around California in five years with his chef father and a succession of step-families.
"[When I was a teen] I started asking myself: 'How do I find the vocabulary for what's rattling around in my head?,'" Hanks said.
"What it was, it was the vocabulary of loneliness."