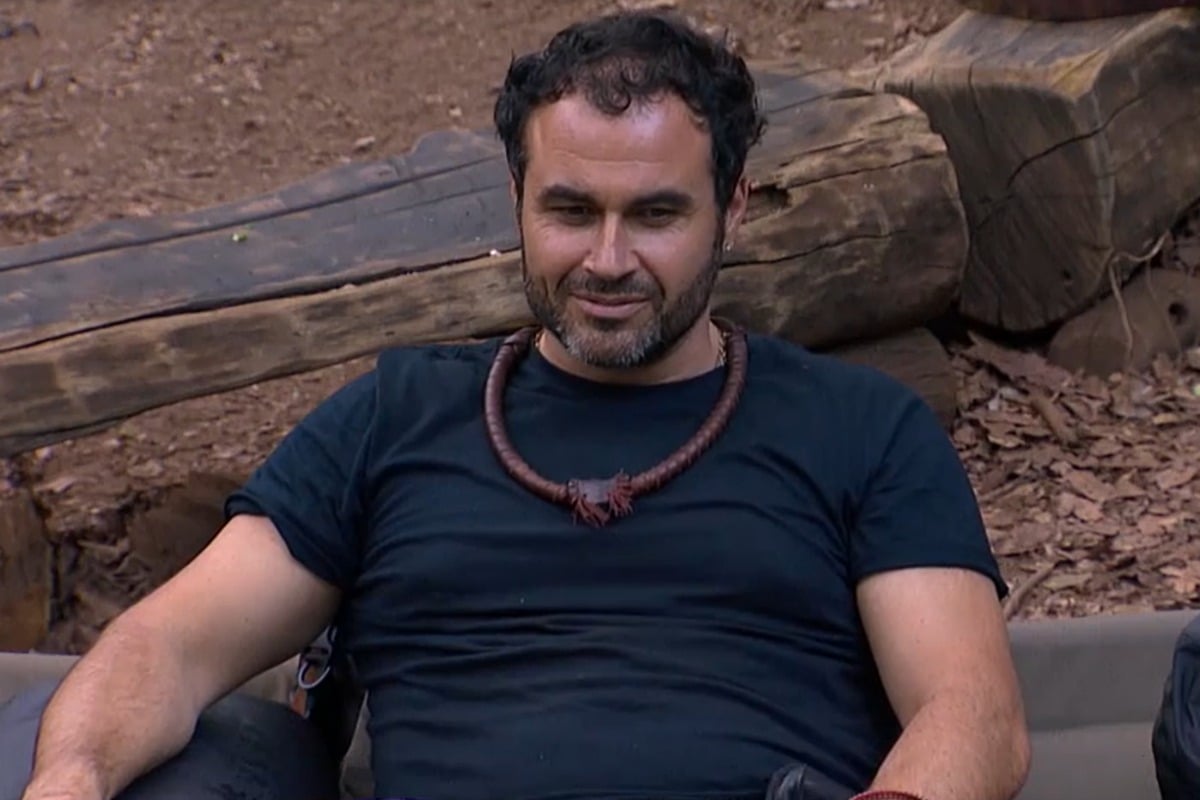 Miguel Maestre has fiercely defended his Living Room co-host Amanda Keller on I'm A Celebrity… Get Me Out Of Here!
On last night's episode of the reality show, the celebrity chef shared his thoughts on Tom Gleeson's controversial Gold Logie win while speaking to a handful of his campmates.
"I think Amanda deserved that Gold Logie," the 40-year-old said.
"I don't think she's interested, I don't think she'll even go," he added, when Myf Warhurst suggested that Keller may be nominated for the Gold Logie again.
Watch a snippet from Tom Gleeson's infamous Logies speech below. Post continues after video.
"I understand the whole point of being funny and comedy, but I think that people in TV, it should be okay to want to win an award when they have been working all of their life in the craft," he continued.
"Amanda Keller is the best in her game in radio, TV, acting and whatever she wants to do, she can do."
Fellow comedian Dilruk Jayasinha chimed in, adding: "I think that's his point, was that he wasn't the best candidate to win it, but that he just ran a good campaign. That's the whole point he was parodying the whole idea of the award."
"But I don't think that's funny," Maestre responded.
"I don't like people bringing other people down to make fun. I think that's not that smart… and that's his game, that's what he does, fantastic. I don't really care much," he added.
"I was there and my friend was upset for something, I thought it wasn't in good taste. And it went for so long – we were just standing there and he went on and on and on and I thought, all these people who are here would like to win that award and work hard every day to win that award, and you are getting that award and wiping your arse with it."
On Twitter, Keller responded to Maestre's comments, writing: "I love his support! What a pal."