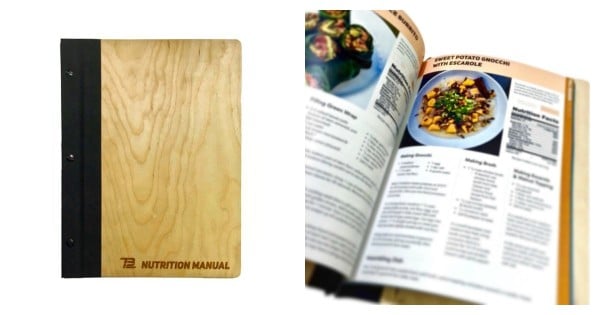 What does it take to look like supermodel or an American NFL player?
Well, if Tom Brady's new cookbook is anything to go by, he and wife Victoria Secrets model Gisele Bundchen's good looks are the result of lots, and lots of vegetables.
Brady, who follows a strict diet of 80 per cent vegetables, is publishing a $270 AUD cookbook, or 'living document' as he calls it, filled with 89 'seasonally inspired recipes'. And it has already sold out.
The hardwood covered TB12 Nutrition Manual is described as containing 'living philosophies' and 'core information' about Brady's TB12 nutrition plan.
The Quarterback for the New England Patriots and his Brazillian wife of seven years revealed their strict diet back in January.